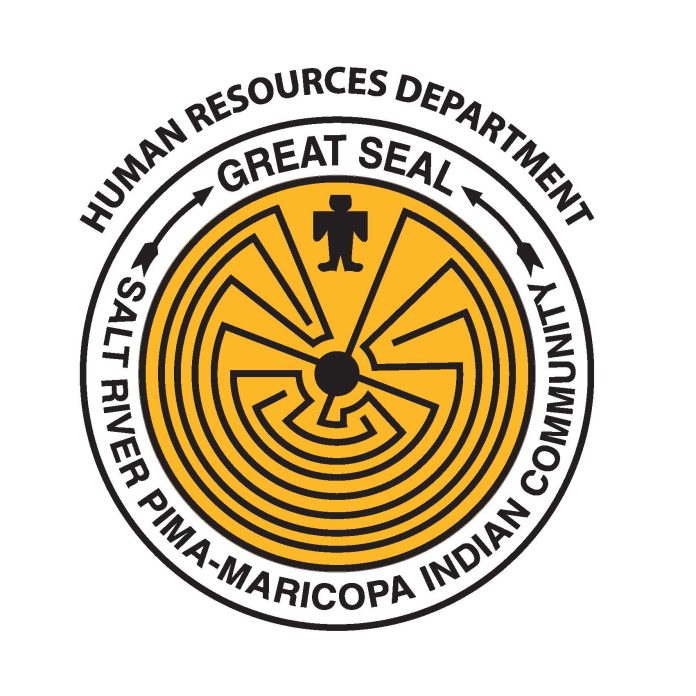 The Salt River Pima-Maricopa Indian Community Human Resources Department's Underfill Program continues to successfully help Community members gain employment and get the necessary education and training they need to meet the minimum requirements of the positions they were hired for.
Since the SRPMIC Underfill Program Policy 2-19 was drafted and approved in 2001 to promote the Community's hiring preferences, an Underfill Coordinator position was approved and 186 Community members have come through the program.
"Our goal is to make sure our participants are successful in their roles, not just to help them grow in their current positions, but also to continue to motivate them in their future endeavors and move them on to the next level of their career," said Community Jobs and Underfill Program Coordinator Juanita Jauregui. "This has included all areas of the government, from positions requiring a GED all the way up to managers who may have needed work experience or to complete their degree."
Underfill Program participants can remain in the program for one to five years, depending on educational and training goals, experience and job requirements. Participants will receive a training plan that is adapted to meet their educational or training needs, and they will be monitored and assisted by mentors, supervisors/managers and the Underfill Program Coordinator as they work toward completing their goals.
Two Underfill Program participants with success stories to share are Maleena Deer, Discover Salt River Division Manager; and Raymond Garcia, worker with SRPMIC Roads and Landscape Maintenance.
"During my experience in the Underfill Program, I was able to attend different trainings and receive guidance from a handful of mentors along the way," said Deer. "I regularly met with HR and my leadership for feedback and support. Overall, it was a good opportunity for my professional and personal development, and I really enjoyed it."
Deer said that while she learned a great deal during her time in the program, the most important thing was learning how to balance her increased workload with her school work and personal life.
"I think it's great that SRPMIC offers this program because it empowers our membership to grow in their careers to better serve the Community," said Deer. "I feel grateful for the chance to be part of it and for the encouragement I received to finish."
Garcia, who was a participant in the program for the Roads Maintenance division of SRPMIC Public Works, said that he always wanted to work for his tribe and be helpful to the Community.
"But I was held back by not having my GED," said Garcia. "This program helped me with a job while getting my GED, which was a motivation to push forward."
Garcia said that he was given a laptop and a year to work toward completing his GED.
"I now feel like I'm able to keep going with other classes and new goals due to achieving my GED, since it's a big obstacle that's been moved out of my life. I thank you all for this blessing, and I will continue to work and help our Community. God bless you all!"
As far as the future of the program, Jauregui said that the program will continue to promote growth and help Community members successfully reach their goals.
"[The Underfill Program hopes to] continue to educate departments and the Community on the program, and the impacts the program has on our growth both personally, and as a community, for our future generations."