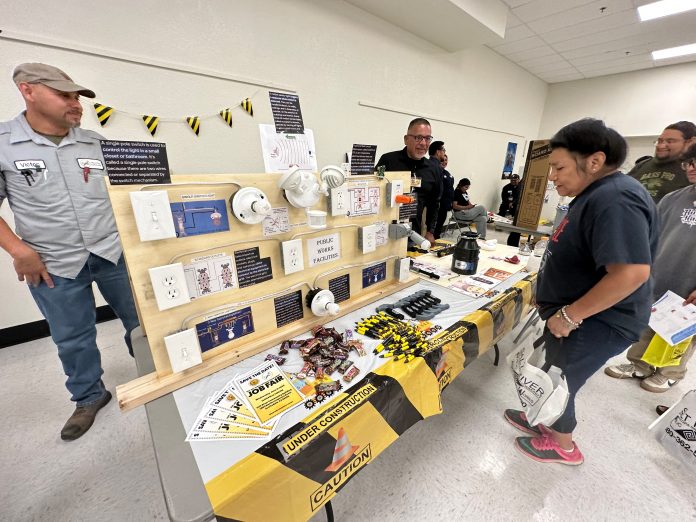 On May 23, about 100 people attended the Salt River Pima-Maricopa Indian Community Day at the Salt River Community Building to join the Public Works Department as they celebrated National Public Works Week (May 21-27).
The American Public Works Association announced that the theme for the 2023 week would be "Connecting the World Through Public Works."
SRPMIC Public Works Director Dawn Sinoqui said that the department put on the event so that more Community members would have a chance to learn about what services Public Works provides and allow Community customers to come out and meet some of the staff.
"This was our first Community Day event, so I feel it went very well. My goal every year is that the event will continue to grow and have more hands-on educational demos," said Sinoqui. "I cannot thank all of our Public Works staff enough for the work they do each and every day. It takes a team to achieve and provide [this high level of] services to the Community. I'd also like to thank the executive administration and Tribal Council for the continued support they give our department."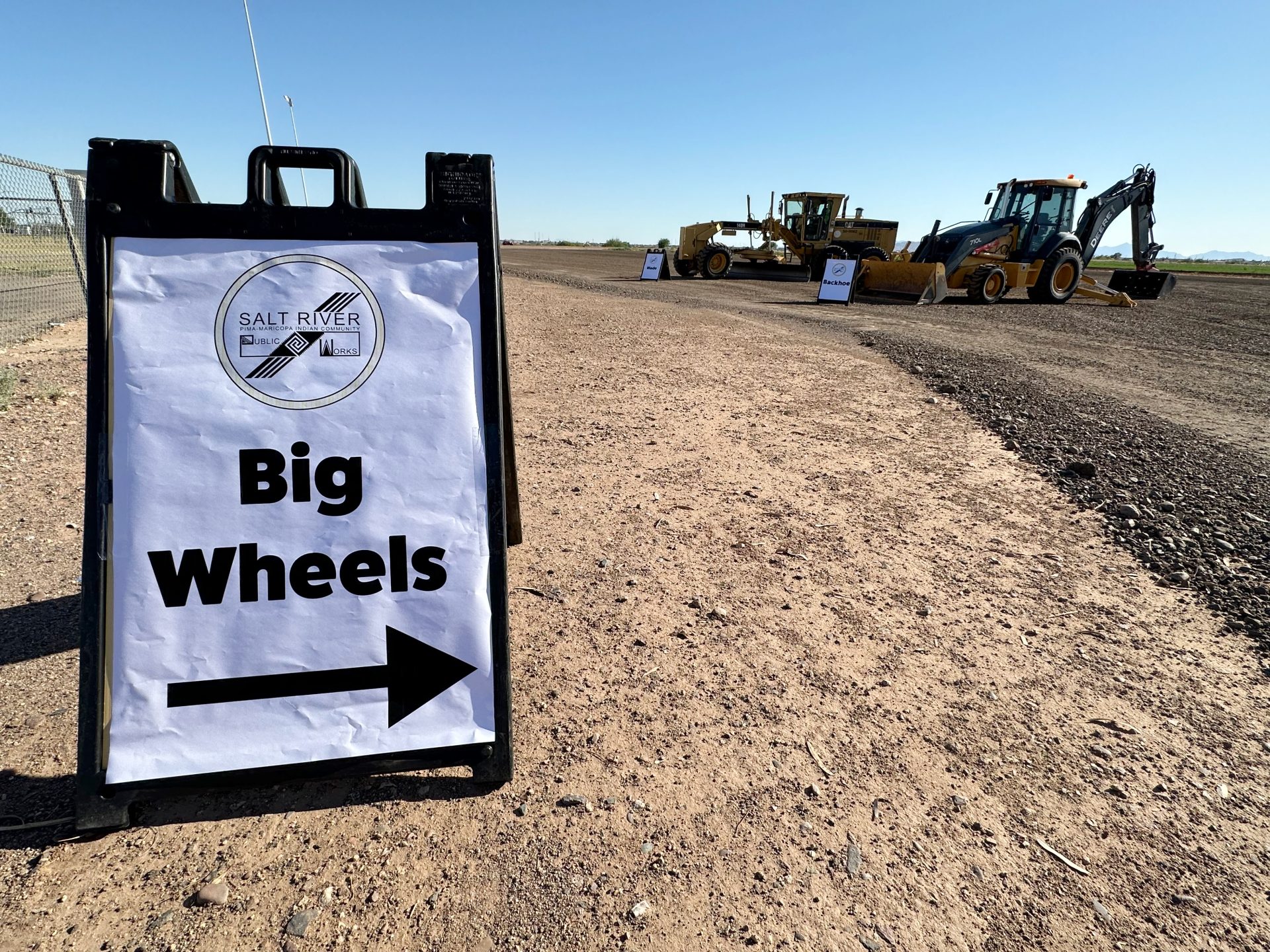 In the parking lot, visitors were treated to an up-close look at Public Works vehicles on display, such as a backhoe and a side loader. Inside, there were a few different information booths from the many Public Works divisions.
Many Community members might not think about it, but Public Works provides a variety of important services to the Community and its members. For example, Public Works Parks maintains the landscaping of the five Community parks, along with Drainage & Irrigation.
Other Public Works divisions and projects that presented information at the event included the recycling program, transportation projects, bulk trash, the 10,000-square-foot Public Works warehouse, and Public Works Facilities, whose staff held a demonstration on how power outlets are installed and how they can protect you from severe electrical shocks.
Hot dogs and beverages were provided for visitors, who also had a chance to play a game of cornhole, with a toilet seat around the target, to win a variety of prizes.