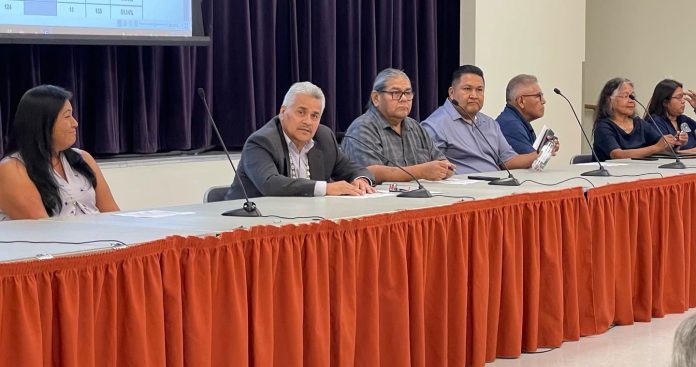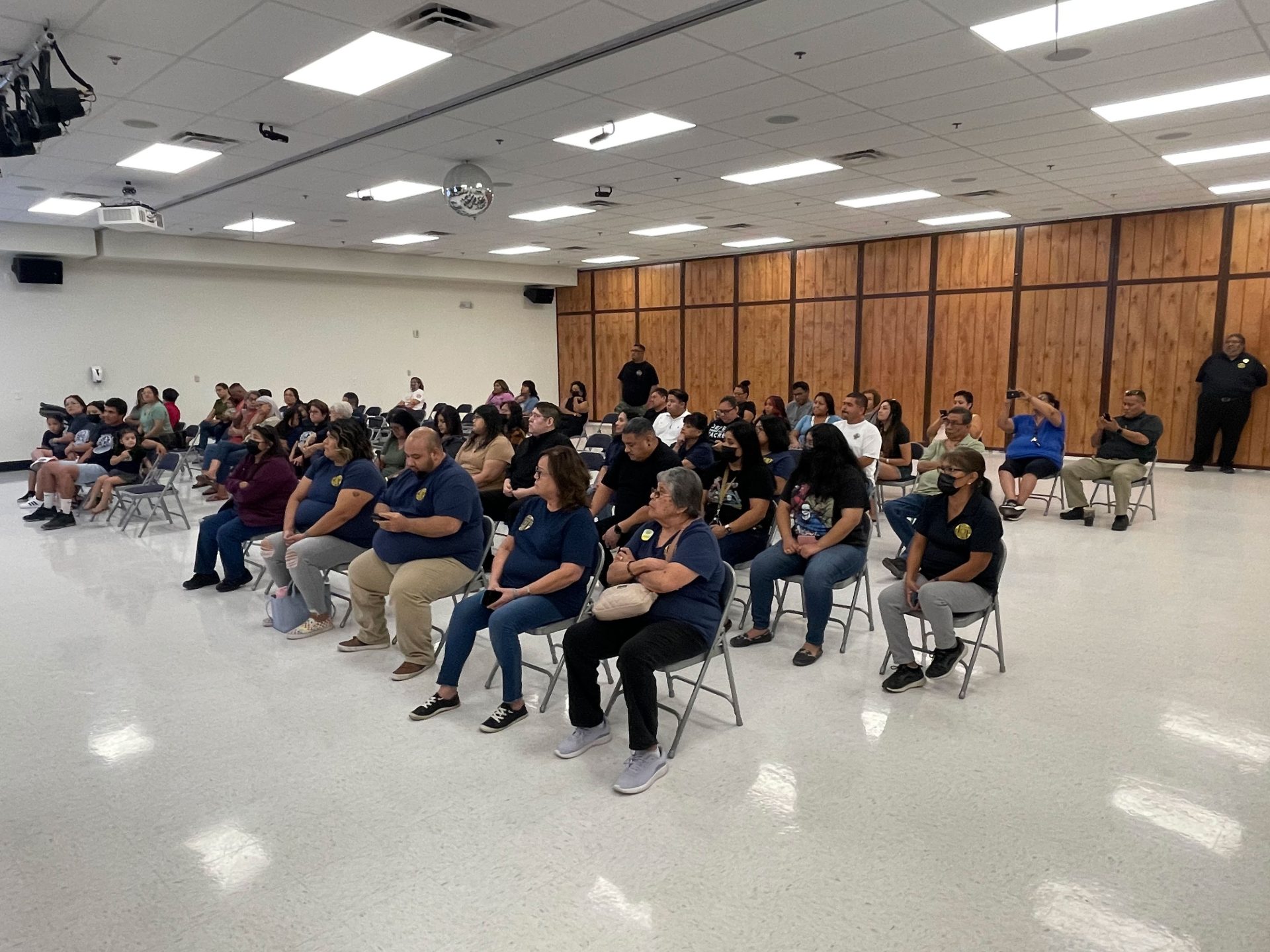 Families and supporters of candidates gathered at the Community Building in anticipation of the results of the Salt River Pima-Maricopa Indian Community's 2022 general election on September 6.
Some supporters donned T-shirts to advocate for their candidates as the election board worked on tallying votes.
After the primary election on July 26, the top five candidates for Council from District 1 (Salt River) and the top two for president and vice-president were on the ballot for the general election. Current Council member Michael Dallas Sr. went head-to-head with Carla Banuelos for the District II (Lehi) Council seat.
Shortly after 8 p.m., it was time for Council members to meet at the podium and certify the results.
"Now, therefore be it resolved, with all ballots accounted for, the following 2022 general election candidates are hereby elected to office," said Election Board committee member Jenelle Howard, to all in attendance.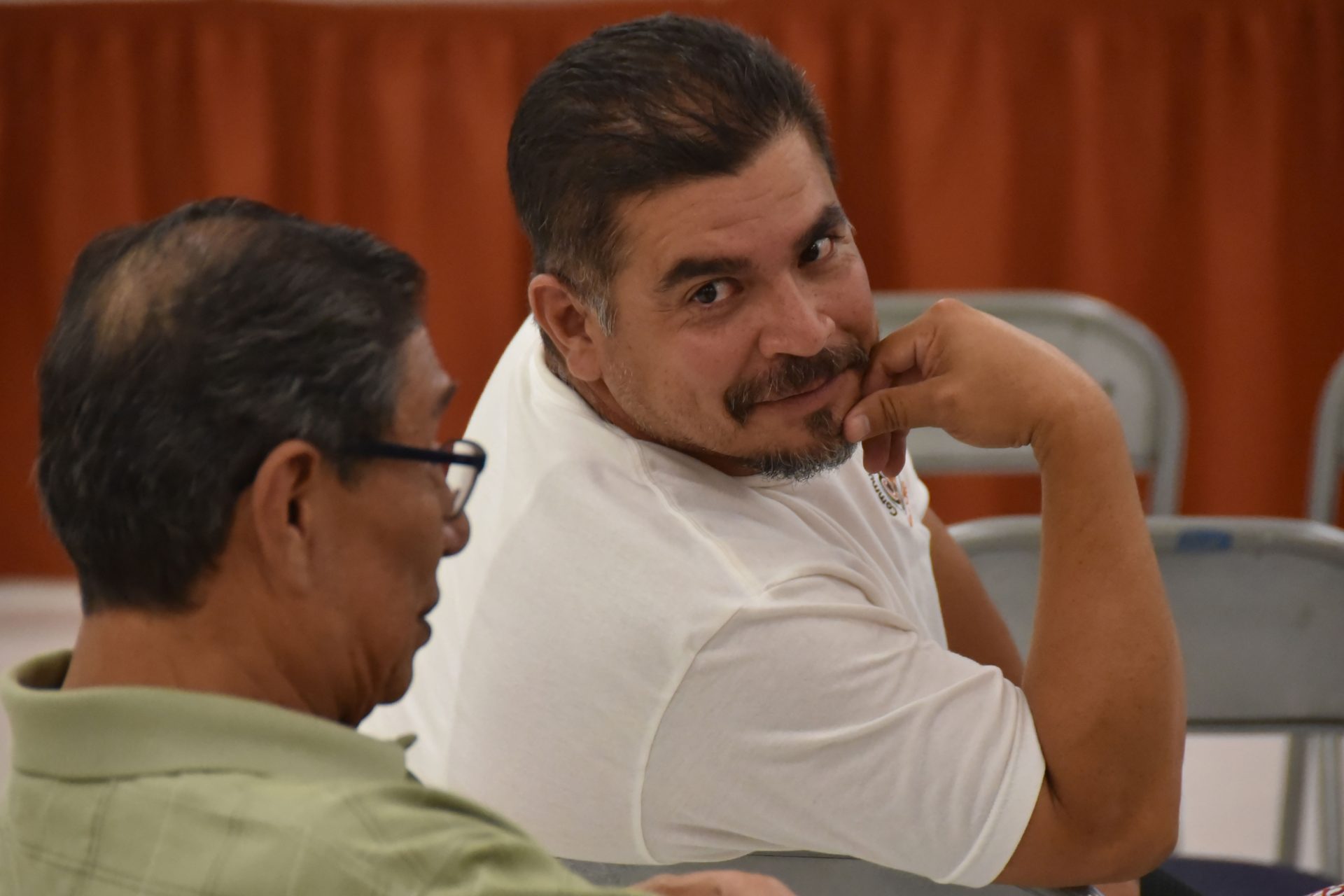 Current President Martin Harvier and Vice-President Ricardo Leonard were re-elected to their leadership roles. Harvier received 920 votes to Leonard Rivers' 335, while Leonard received a total of 798 votes to current Council member Wi-Bwa Grey's 447.
In District I (Salt River), two new Council members were elected: Jacob Butler (702 votes) and Mikah Carlos (600 votes), while current Council member Cheryl Doka was re-elected (580 votes).
In District II (Lehi), Dallas narrowly retained his seat, with 135 votes to Banuelos' 126.
"I want to say thank you to the voters who came out to exercise their vote in our Primary and General Elections. Your vote is your voice and I am grateful for your votes and the opportunity to serve another term as the re-elected President of our great Community," said Harvier.
"I also congratulate and welcome the incoming Council member-elects, Mikah Carlos and Jacob Butler. I am eager to hear their views and work with them on Community issues. Congratulations also goes to re-elected Vice-President Ricardo Leonard and re-elected Council members Cheryl Doka and Michael Dallas, Sr. I look forward to serving with all members of the Salt River Council in the upcoming term as we continue the efforts in areas such as housing, education, and the various social issues we face in our Community."
Harvier continued, "Additionally, I want to acknowledge the outgoing Council Members, Thomas Largo, Sr. and Diane Enos, for their tireless work in serving the Community over the past several years. Thank you for being great leaders on Community issues and concerns."
The newly elected Council members will be sworn into office on Friday, December 16 at the Talking Stick Resort's Salt River Grand Ballroom.