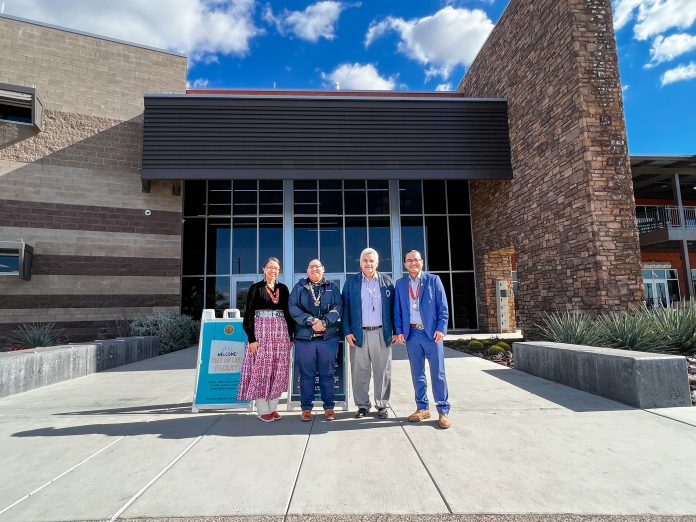 On January 20, a delegation led by Navajo Nation President Buu Nygren and First Lady Jasmine Blackwater-Nygren paid a visit to the Salt River Pima-Maricopa Indian Community. Buu Nygren, 35, was just sworn in as the youngest president of the Navajo Nation in history. Blackwater-Nygren served in the Arizona House of Representatives for District 7 during 2021 and 2022, and at the time she was the youngest serving member of the Arizona House, at age 25.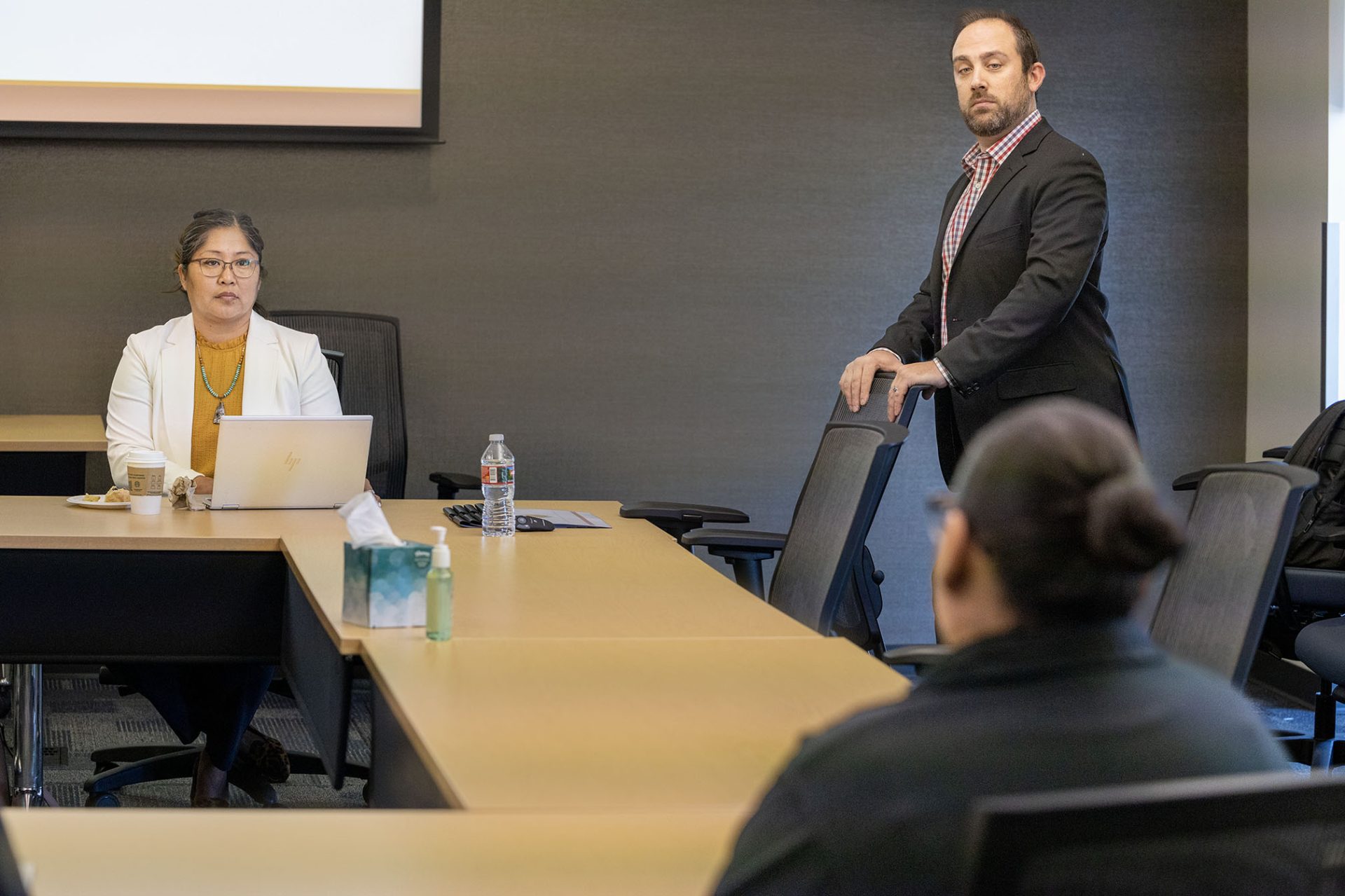 The pair met with SRPMIC President Martin Harvier, Council Representative Mikah Carlos, and Aaron Studebaker, manager of special projects for the Community Development Division. The hosts shared a historical overview of the Community and answered questions by Navajo Nation representatives about the economic footprint of the SRPMIC.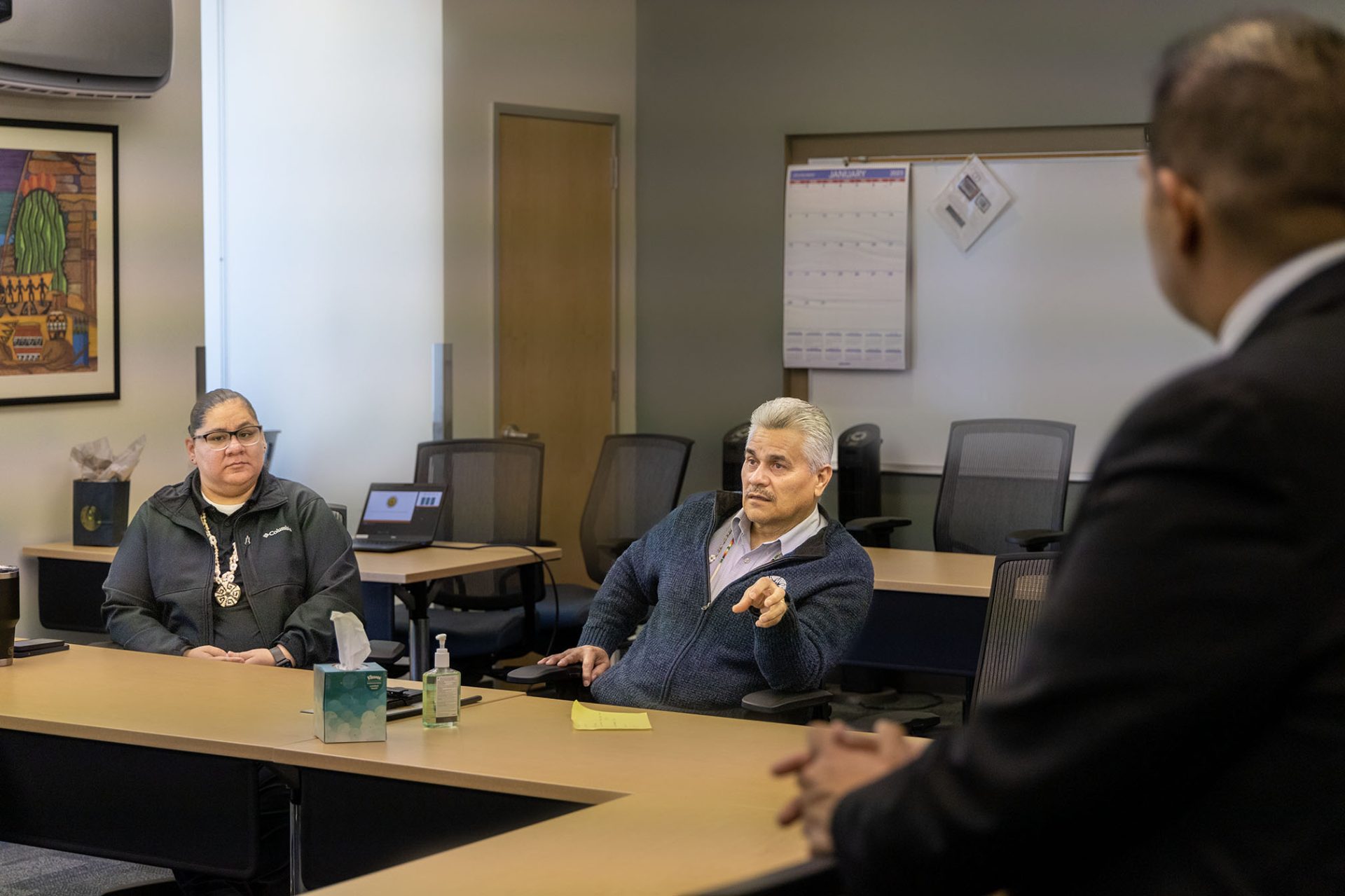 After the meeting, they were taken on a tour of the Way of Life Facility to showcase how the SRPMIC is taking health into its own hands for the betterment of the people. Inside the WOLF, Harvier and Carlos explained which Community departments are housed there and the programs they offer to Community members of all ages.