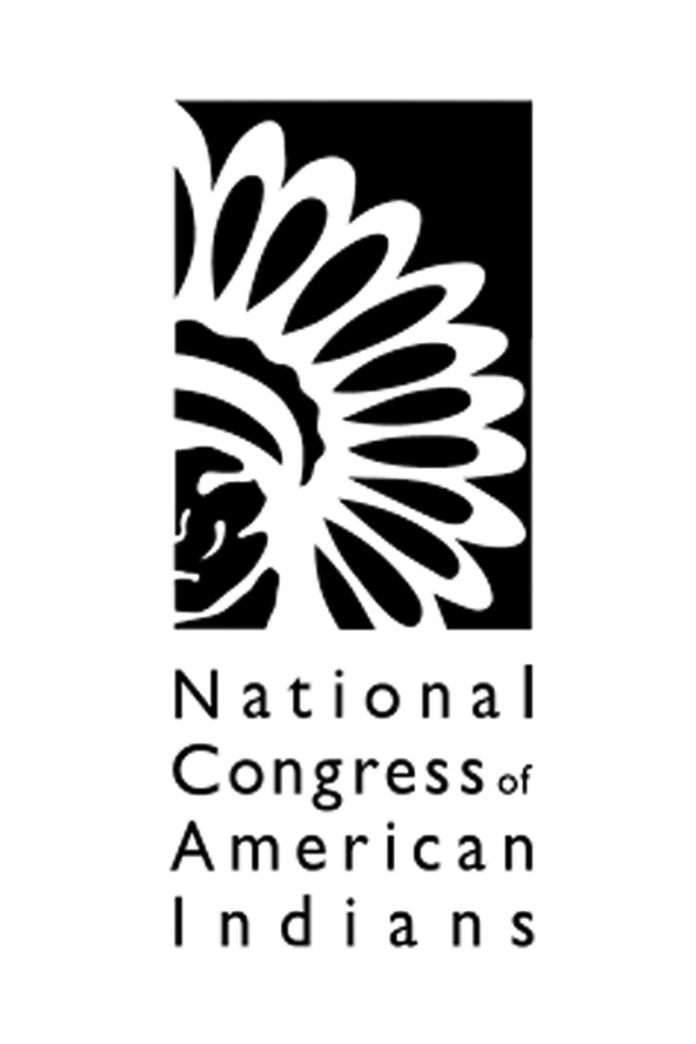 The National Congress of American Indians (NCAI) held its 77th Annual Convention and Marketplace during the week of November 8-13. This year the NCAI Convention went virtual due to the COVID-19 pandemic.
Tribal leaders came together to discuss topics and issues such as the COVID-19 Pandemic, Violence Against Women, the Community Reinvestment Act, Communications for Tribal Governments, Retiring "Indian" School Mascots and more.
The Community Reinvestment Act session provided information on how access to capital, credit and financial services is a significant issue for tribal nations and Indigenous people. Panelists from the Board of Governors of the Federal Reserve System and Native American Finance Officers Association discussed the Community Reinvestment Act in Indian Country and efforts to modernize it.
Multimedia Resource and Development Specialist Kenrick Escalanti talked about the importance of digital storytelling in the 21st century in the "Communications for Tribal Governments: Digital Storytelling" session. The presentation's objective was to help tribal leaders maximize their messages with effective tools to better communicate through digital storytelling.
"We are showing the world that we are not just a moment in history, that we are not past tense. Native designers are showing that we are thriving and we remain vigilant for the equities that we all deserve, and we are not going to accept the indivisible label of 'something else,'" said Escalanti.
The "Retiring 'Indian' School Mascots: Informing, Tracking, and Fueling a Growing National Movement" session reviewed the national school-mascot tracking database. The database has been used by NCAI to engage and inform local school communities about the harmful and offensive Native "themed" mascots and the need to retire them.
One of the major topics among tribal communities was the COVID-19 pandemic, how it has affected tribes and communities and what resources are available to help assist them. Leaders learned how they can recover economically in the session "Economic Recovery Starts Within: COVID-19's Wake-Up Call for Indian Country" and how to receive resources from FEMA after the impacts of COVID-19 in the session "From Requests to Resources: Navigating FEMA During the COVID-19 Pandemic."
In the Economic Recovery Starts Within: COVID-19's Wake-Up Call for Indian Country tribal nations were informed on plans to recover economically from the coronavirus. The session focused on the importance of centering private-sector development in tribal economic recovery strategies through the creation of tribal laws and policies that drive widespread establishment and growth of small businesses owned and operated by tribal citizens. It also included a formal, nationwide mandate on the part of tribal government, businesses and citizens to do business with those businesses.
In the "From Requests to Resources: Navigating FEMA During the COVID-19 Pandemic" session, the Federal Emergency Management Agency (FEMA) tribal liaison, Norma E. Reyes, talked about her efforts in keeping the 68 tribal nations in FEMA Region 6 informed of FEMA's recovery programs that can be applied for after natural disasters in their areas.
FEMA Public Assistance Program Deputy Branch Chief Julia Moline explained the process of applying for FEMA public assistance, particularly the COVID-19 application.
"Once a disaster has been declared, a tribal government may become an applicant or recipient," said Moline. "To apply there is a virtual application and you go through a set of phases. Applicants have to create an account, submit a request for public assistance and complete a COVID-19 streamlined project; if approved, they can receive funding."
The application process can be very thorough and meticulous, so it is important to be patient when applying for assistance from FEMA.
SRPMIC Special Assistant on Congressional and Legislative Affairs Gary Bohnee took part in the NCAI virtual conference; he explained that there were a number of resolutions that passed on the last day of the virtual event. These resolutions related to the transition to the new U.S. president.
"One that comes to mind is the resolution to support a Native American to head up the U.S. Department of the Interior," said Bohnee. "This resolution would push to get current New Mexico Congresswoman Deb Haaland to be nominated for that position. If she were appointed, she would be the first Native American woman and Native person to fill the shoes of the Department of the Interior.
"From my vantage point, if there were a Native American nominated to head the Interior Department, it would benefit all tribes, including Salt River," said Bohnee when asked if there were any topics that would relate to the SRPMIC. "Mainly because we're always looking for greater funding for self-governance programming and most BIA programs, through the Bureau of Indian Affairs to the extent that there would be an advocate for that in a position that could change and provide more funding that's a good thing."
There were also resolutions relating to continuing support for COVID-19, which would provide more funding to fight the pandemic. A variety of other issues, including implementation of the Violence Against Women Act and support for other initiatives, are making their way through Congress, explained Bohnee.
One other resolution related to COVID-19 passed by the U.S. House of Representatives earlier this year gives tribes $8 billion, of which the Community received around $60 million to fund direct activity related to COVID-19. This resolution would essentially provide $20 billion in direct funding for tribes, which is an increase of about $12 billion of the CARES Act; this resolution would help tribes fight the pandemic as it continues.
"It's interesting this conference was done all digitally," said Bohnee on what he thought about the virtual conference. "I think the participation from tribal leaders from the Western Caucus perspective was not what we normally see when we have face-to-face meetings, so I think that is going to be a challenge to see if more tribes will virtually participate in important conferences, such as this annual conference, in the future."
The next big NCAI event will be the Mid-Year Conference and Marketplace in June 2021 in Anchorage, Alaska. It is unclear if the pandemic will cause any changes to that event. For more information on NCAI, visit www.ncai.org.