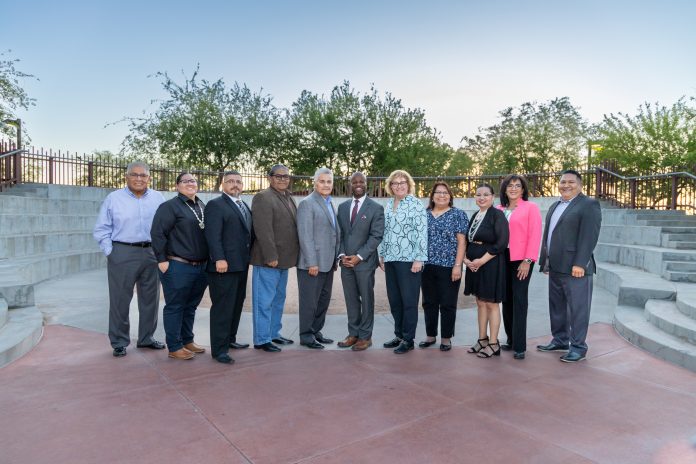 Leaders from the City of Tempe and the Salt River Pima-Maricopa Indian Community met on May 8 to bolster relations between the two governments. SRPMIC and the City of Tempe hosted a council-to-council joint meeting at the Round House Café.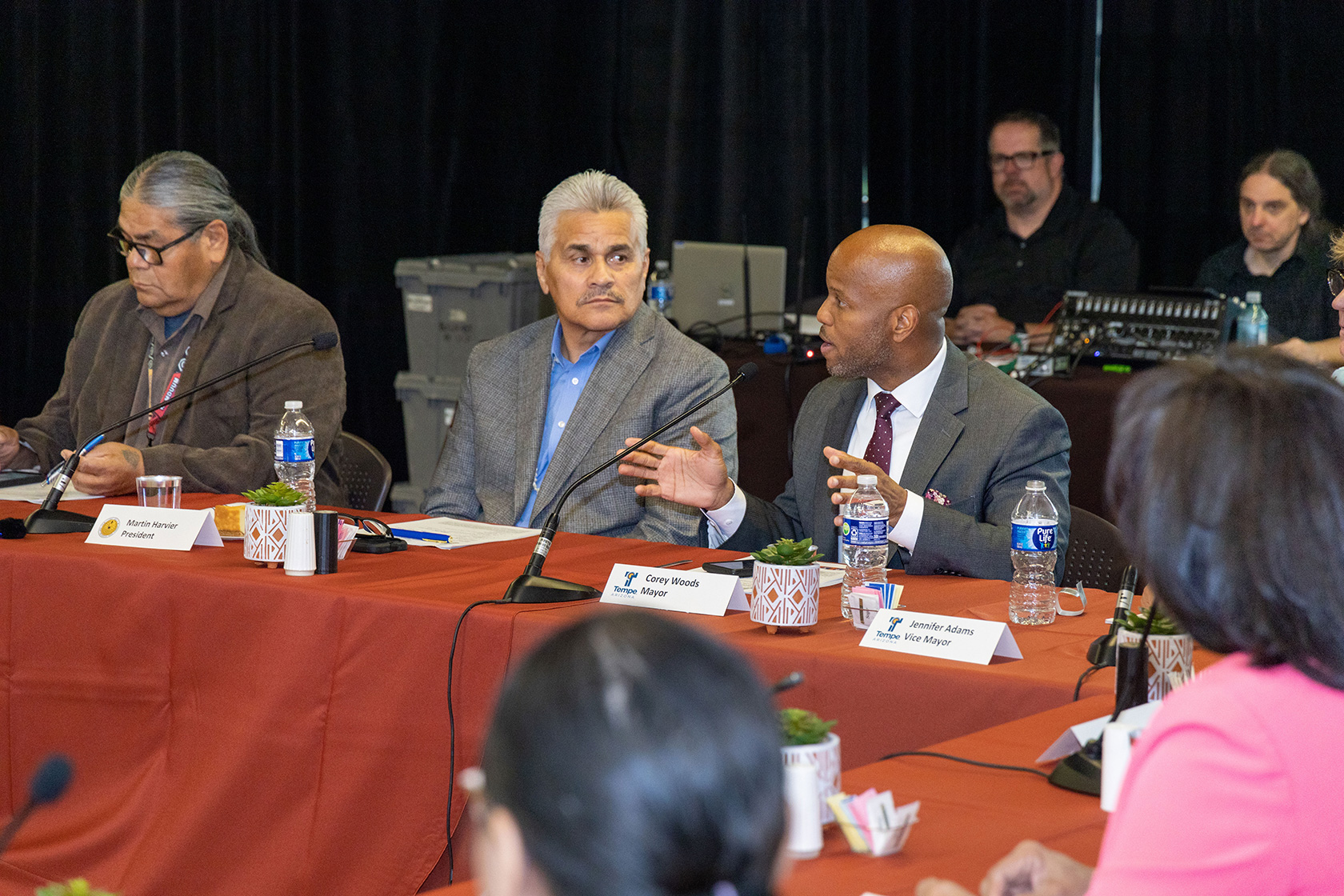 "It is really good to have everyone here this evening, and I want to welcome everyone here for this important meeting," said SRPMIC President Martin Harvier. He said the last time time a meeting was held between the two governments was three years ago, before the COVID-19 pandemic.
SRPMIC Council Representative Michael Dallas opened the meeting with a blessing, offering thanks for the opportunity to come together and share updates for each government since 2019. He asked that from this meeting the relationship between both governments would strengthen as they continue to work together.
Tempe Mayor Corey Woods and Vice Mayor Jennifer Adams were present to preside over the meeting, along with staff from the city's various departments. Representing the SRPMIC were President Harvier, Vice-President Ricardo Leonard and Council Representatives Dallas, Jacob Butler, Wi-bwa Grey, Deanna Scabby, Micah Carlos and David Antone. They were accompanied by Community Manager Bryan Meyers and Assistant Community Managers Blessing McAnlis, Carla Banuelos, Doran Dalton and Lena Jackson-Eckert.
Meyers reviewed the organizational structure of the Community and how each assistant community manager oversees a series of departments under their direction. He stated how the Community is structured into an executive branch, a legislative branch and its own judicial branch with judges appointed by Council.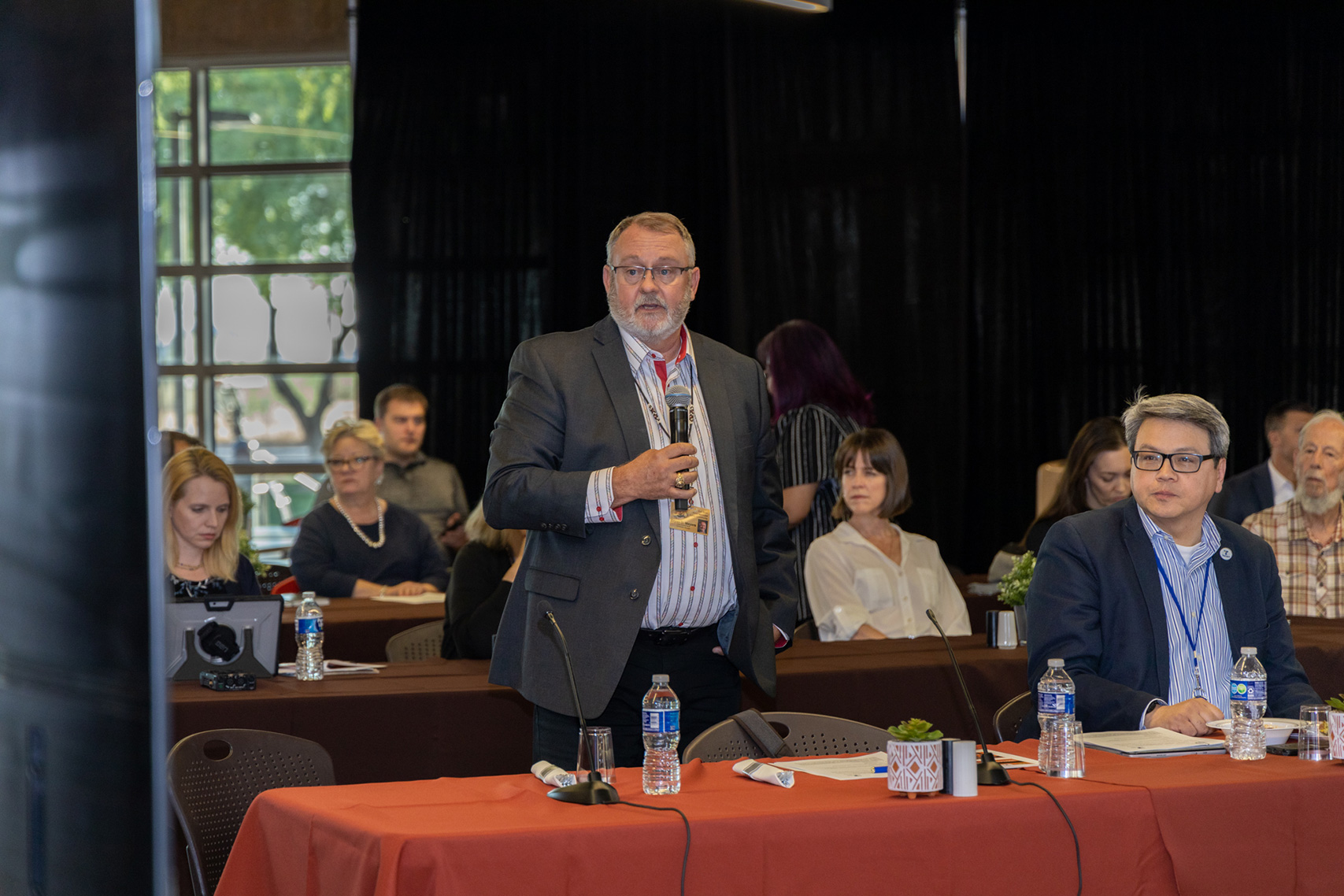 The Tempe representatives provided an update on the Hayden Flour Mill redevelopment project at Rio Salado Parkway and Mill Avenue. The city plans to transform the historic mill and five acres of land into a mixed-use area that includes a new hotel, retail and restaurants, and a public park.
In another project for Tempe, the Tempe Historic Preservation Plan has been adopted by the city. The plan includes provisions for increased review, evaluation and consultation of new developments in areas that are of historical and cultural sensitivity to surrounding tribal communities. The plan allows tribes to weigh in with concerns about indirect effects that may be created by various projects. This includes recommendations from the SRPMIC, the Gila River Indian Community and the Pascua Yaqui Tribe on environmental sensitivity and how to mitigate such instances where remains or archeological sites are discovered.
The meeting concluded with a few closing remarks from Community and Tempe representatives, followed by an exchange of gifts.