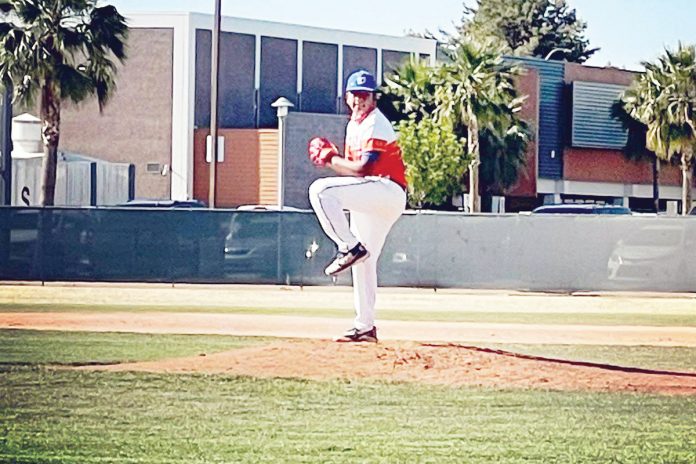 Salt River Pima-Maricopa Indian Community member and Westwood High School freshman Marcus Lasiloo has been preparing himself to play high school baseball since he was 4 years old. In his freshman year, he made the Westwood boys' freshman and junior varsity teams.
"He started in the Mesa Westwood Little League when he was 4 years old. From there he moved up from T-ball, coach pitch, machine pitch, minors, majors and juniors," said Lasiloo's mother, Helema Andrews. "When he got to the juniors team, he was recruited by the Westwood High School coaches. They noticed him when he was playing in that Mesa Westwood Little League, so that opened the door for the Westwood High School team."
This season Lasiloo has been playing the positions of catcher and pitcher and has been doing well. He started playing catcher in the sixth grade.
"I've been doing really good at making plays for my team and getting outs every inning," said Lasiloo.
Andrews explained that this year Lasiloo has had some ups and downs; over the summer last year he developed a knee injury.
"It hasn't completely healed. When he started playing for Westwood, he was doing really good, but about a third of the way through he started having issues with his knee, so that has altered his position," said Andrews. "But it's a good thing, because now he's been pitching more."
As the 2020-2021 season comes to an end, Lasiloo is ready to work on the skills to help him move up to the junior varsity or varsity team next school year. He wants to improve his batting skills and become a more dominant player.
Lasiloo hopes to play baseball when he goes to college and possibly enter the pros. He has looked up to fellow SRPMIC member Aaron Makil, who is currently playing for the University of New Mexico's baseball team, as a strong role model for how to make it to the college level.
"I want to thank my family for supporting me and my coaches who helped me get better throughout the years," said Lasiloo.