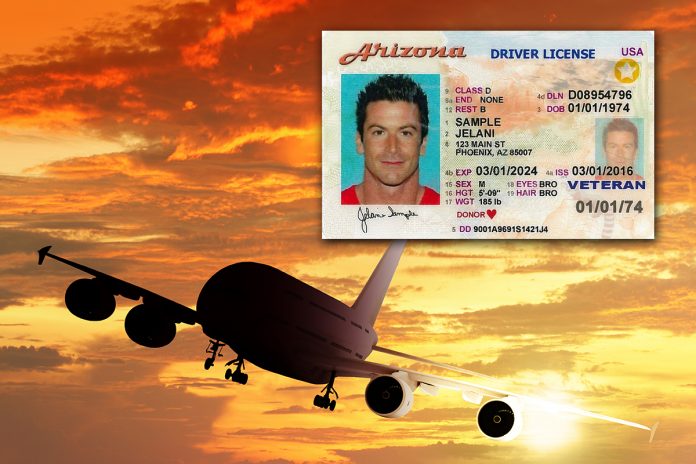 The Arizona Travel ID driver license/ID card deadline was originally scheduled to go into effect on October 1, 2020, but due to the COVID-19 pandemic, the deadline has been extended for one more year, to October 1, 2021.
If you use an Arizona driver's license or ID card to travel by air, you will need to have it updated by the 2021 deadline. The new travel ID will have a gold star embedded in the card. Effective October 1, 2021, TSA airport security checkpoints will accept only the Arizona Travel ID driver's license/ID card, a U.S. passport, and other federally approved forms of identification.
The Arizona Travel ID complies with the federal REAL ID Act of 2005 to "set standards for the issuance of sources of identification, such as driver's licenses," as recommended by the 9/11 Commission.
Federally recognized tribal IDs fall under federally approved identification and can be used at airport security.
To apply for an Arizona Travel ID, visit a Motor Vehicle Division office or third-party office, or go online to https://azdot.gov/motor-vehicles/driver-services/arizona-travel-id. The fee for the new ID is $25, and the ID can be used as both a driver's license and identification card. The gold star on the new ID shows that the cardholder has provided proof of identification to meet the federal requirements to travel by air.
For more information, visit www.azdot.gov.