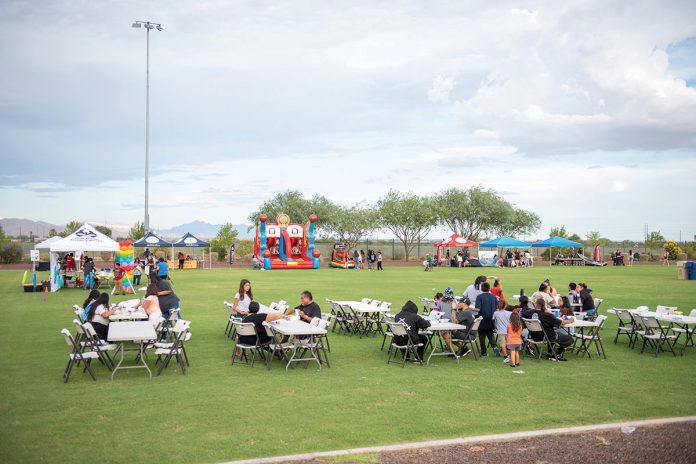 On August 11, families converged on the Salt River Pima-Maricopa Indian Community's Way of Life Facility (WOLF) for an evening of fun-filled activities and entertainment. The WOLF Expo, which brought out 295 Community members, showcased the many programs offered at the sprawling recreational facility.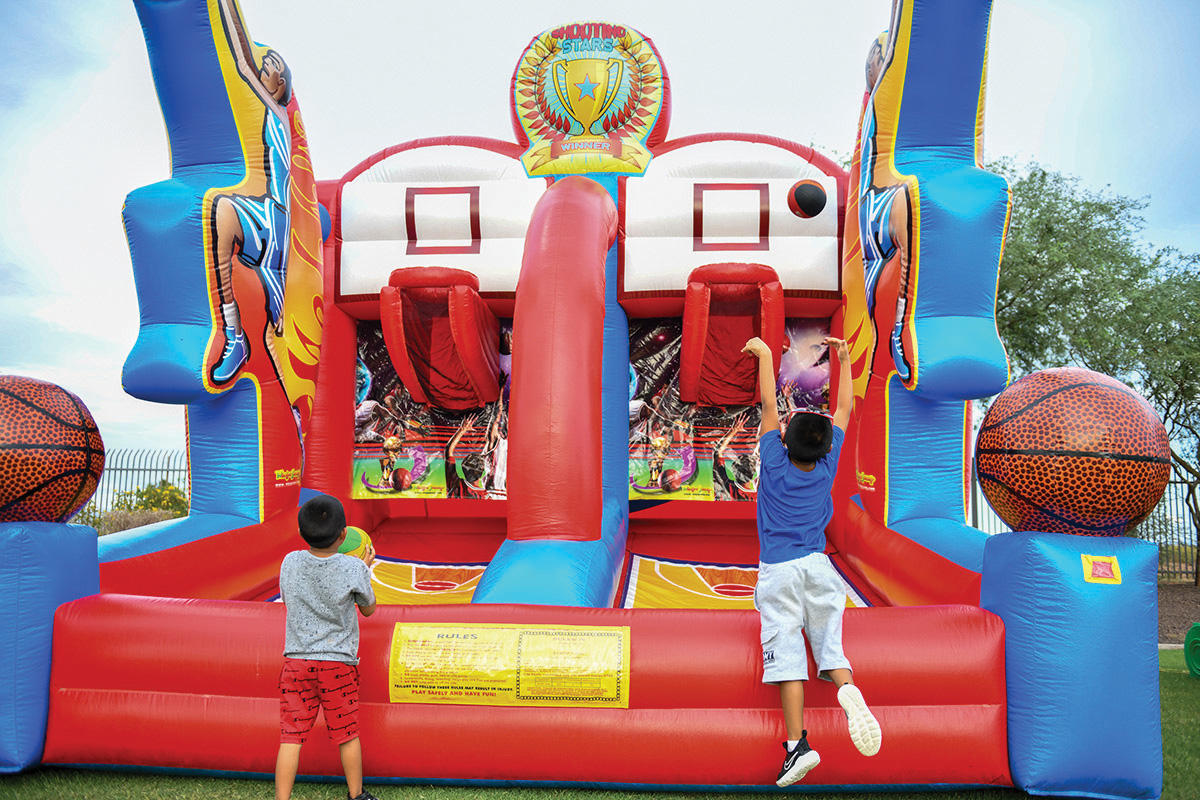 The Expo featured informational booths for 12 SRPMIC programs, interactive activities from the Arizona Science Center, and a skateboard competition presented by members of the Indigenous skate company Seven Layer Army from the Gila River Indian Community.
24 SRPMIC youths took part in the competition, which gave away skateboards, along with shoes, skate decks, hardware and swag.
Three Indigenous artists, Thomas "Breeze" Marcus, Natasha "Rezmo" Martinez and Sophia Villalpando, put on an art demonstration for attendees to watch as the expo went on, incorporating traditional elements into their artwork.
According to Teresa Masayesva, assistant community recreational services director, this is the first time the WOLF has hosted an expo for families. She said they hope to make it an annual event, based on how well received it was by the Community.
She said the primary focus of the expo was for departments housed at WOLF to provide interactive activities or demonstrations so Community members get a "hands-on" feel for the programs provided there.
Masayesva added, "We hope to promote WOLF programs and services and reach Community members who are either unaware of [them] or have not experienced WOLF services yet." She said that the programs provide important services to Community members, including youth, health and senior services.
The Arizona Science Center and the Scottsdale Community College Outdoor Research Program demonstrated science, technology, engineering and math (STEM) activities.
SRPMIC Community Recreational Services programs represented at the Expo included Athletics, Recreation Education, Senior Services, Aquatics, Youth Services and the Social Division.