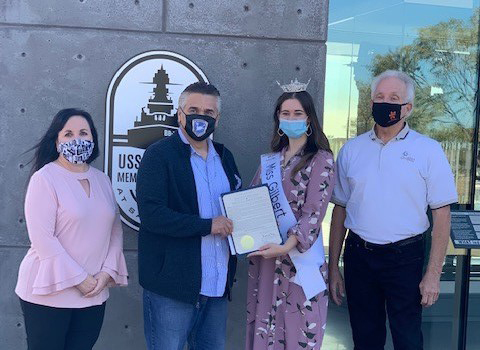 On December 23, the Town of Gilbert presented a proclamation from Arizona Governor Doug Ducey's office to Salt River Pima-Maricopa Indian Community President Martin Harvier which references the USS Arizona Memorial Gardens at Salt River.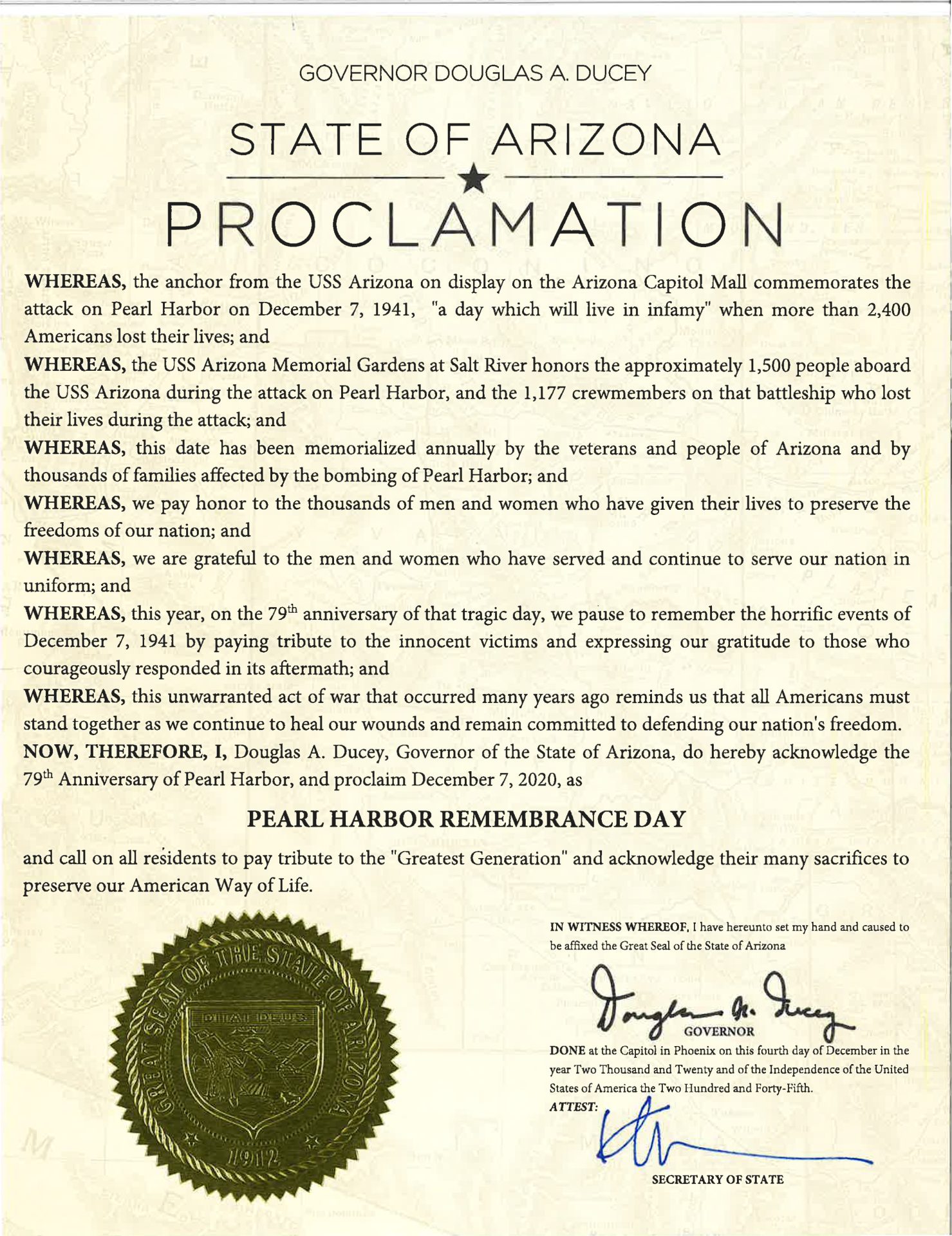 The proclamation was presented by Gilbert Mayor Brigette Peterson, Miss Gilbert Danielle Skranak and Les Presmyk, chairman of Gilbert Veterans Advisory Board.
Skranak, who is also a U.S. Army veteran, had initially requested the proclamation on behalf of the Gilbert Veterans Advisory Board to present to Peterson as a token of appreciation for the Gilbert town council accepting the position of becoming the host city for the new USS Arizona SSN-803, only to pick up the proclamation from Governor Ducey's office and find that the office did not use any of the language that was proposed. Instead, Governor Ducey's office only included the SRPMIC on the proclamation.
"We met together as a board and decided that this piece of history belonged at the USS Arizona Memorial Gardens," said Skranak.
Skranak says that being a host city for USS Arizona SSN-803 is an informality, with the ship being tied to Gilbert by name through the Stratton family. The ship's sponsor is Nikki Stratton, who is the youngest granddaughter of Donald Stratton, one of the last survivors of the attack on the USS Arizona at Pearl Harbor, who passed away last year.