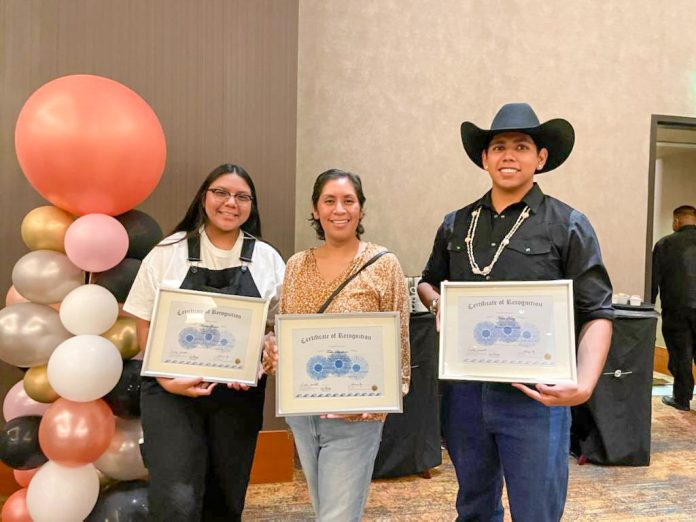 Students from across the Salt River Pima-Maricopa Indian Community came together to be recognized for their educational achievements at the SRPMIC graduation recognition program hosted by the Salt River Schools Administration at the Talking Stick Resort ballroom on June 23.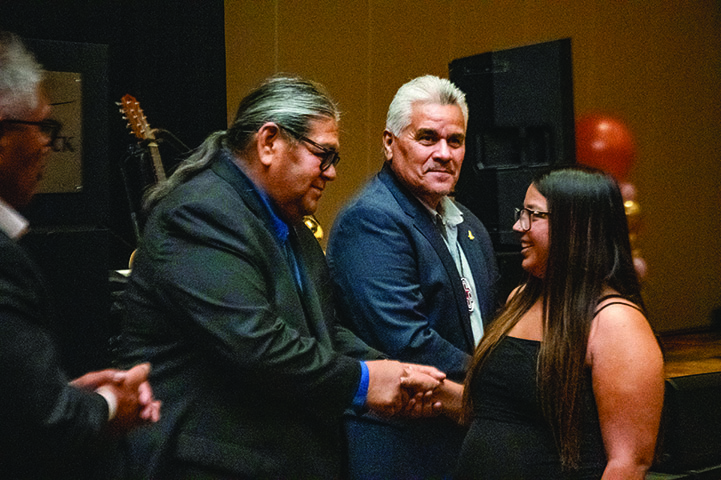 In all, a total of 138 Community members received certificates of recognition from Salt River Higher Education staff members and SRPMIC leadership. There were 59 high school, 24 GED, 43 college and 12 vocational graduates recognized at the banquet.
"I am happy to be here with you tonight to celebrate the graduates' accomplishments," said Salt River Schools Acting Interim Superintendent Dr. Victoria Corlett. "No matter the road you took to get here, [you] are here tonight to celebrate your successes with [your] Community, as [you are] looking forward to the next chapter."
She encouraged the graduates to be proud of their achievements and their compassion, resilience and success. "Be thankful for all of those who supported you along the way and many of the people who are with you tonight," said Corlett.
"It's been a long time coming and I want to tell the graduates congratulations on your milestone, regardless if you graduated from high school, college or vocational school. You did it!" said Wi-Bwa Grey, District 1 Councilwomen. "I know you all spent hours studying for those tests and assignments, but you are here today with your family. Without their support, you would not have been here today."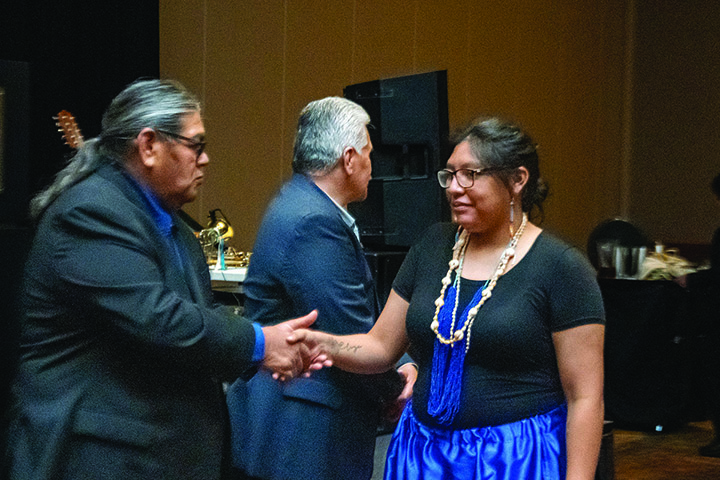 "We haven't had an event like this in some time; it has been a while since we have been able to recognize our gradates. On behalf of the Tribal Council, I would like to say congratulations," said SRPMIC President Martin Harvier. "It is very exciting to recognize [our] Community members, especially some of them who went to schools out of state."
Harvier said it is more important than ever to congratulate those Community members who graduated from 2020 through 2022. He added that the overall message from SRPMIC to the graduates is to "keep going" as they pursue their higher education.
He said one of the notable things about many of the graduates is that they are more than students; they also balanced home and work with school. "There are individuals in this room who have done something they never thought they would do, and they are able to get jobs and provide for their families," said Harvier.