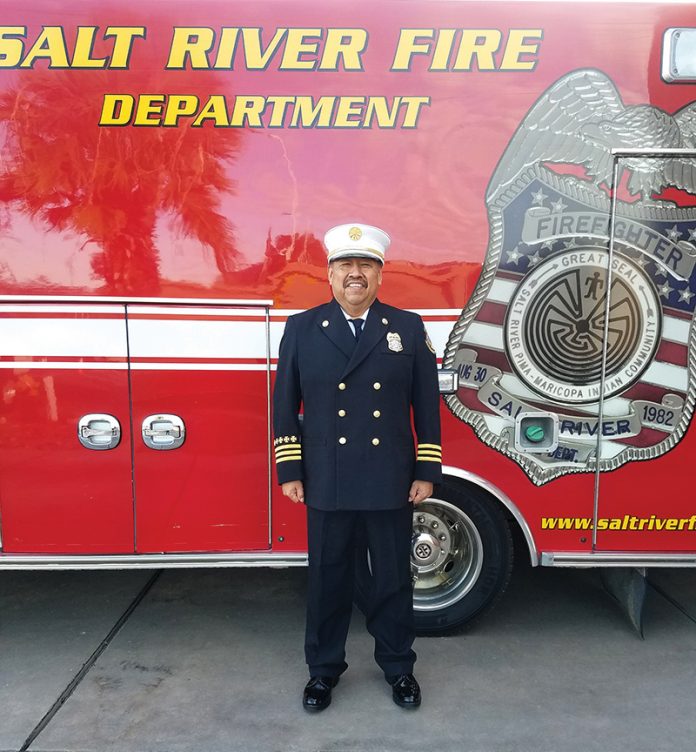 By Dodie Manuel
When you work at a place for 37 years, there are a lot of memories—some good, some not so good. When you work in the fire department, this is even more true.
Over the years there have been many people and events that have been etched into Salt River Fire Department Deputy Chief Kevin Makil's mind. He sat down with O'odham Action News to share some of the memories of his 37-year career as he prepares to hang up his boots and retire.
The Salt River Fire Department was established in 1982, when the first station was built. It operated under Scottsdale's Rural Metro Fire Department, and at the time there were five firefighters, with two on duty for each 24-hour shift.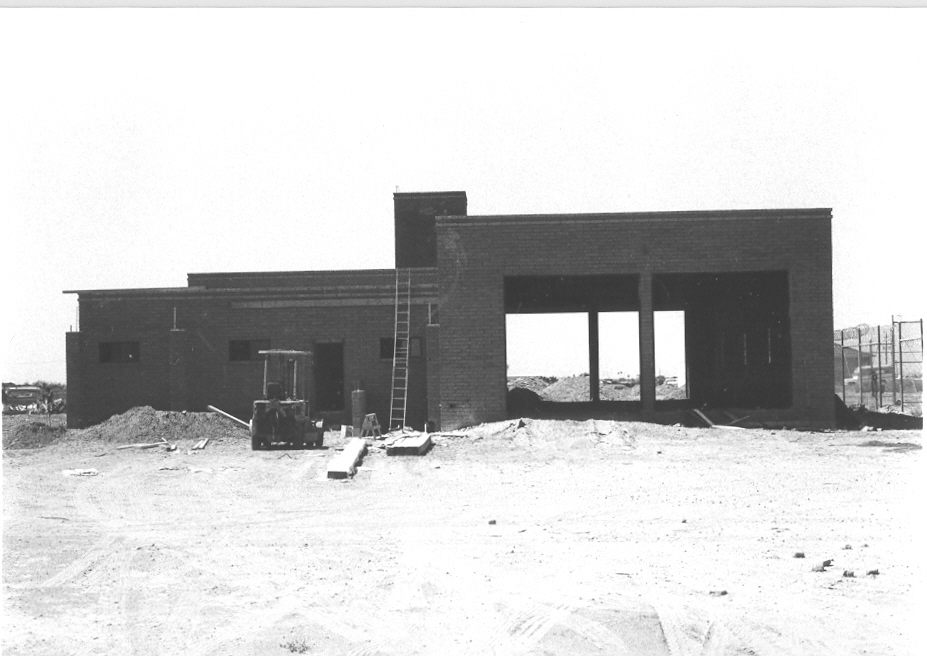 A year later, the firefighter reserves would be established, and at the high point there were 13 reserve firefighters, but that would eventually drop down to consist only of Makil and another person. He said the firefighters trained the reserves on what to do in different scenarios where assistance might be needed.
"We all carried pagers," Makil said. "We were called on big assignments to assist the firefighters, such as a house fire."
In 1984, he was told that there was a firefighter opening and encouraged to apply. As luck would have it, he was the successful candidate and he would begin his career working for the fire department. Makil said his family was very happy that he was hired and that he finally got employment with the Community.
Makil laughed while reminiscing about that moment. "I told my mom and then I told my dad that I got hired full-time and that I would be working for the fire department. They were both happy and glad I got [the job]."
Like the other firefighters, he completed his six-month on-the-job training at Rural Metro in Scottsdale, that included going on calls with the Rural Metro Fire Department and learning firsthand the what the duties entailed. After his training, he was transferred back to Salt River.
The first crew Makil worked with at the SRFD included Mike Sommerton, Brian Smith, Kervin Miles, Richie Wood and Warren Waters.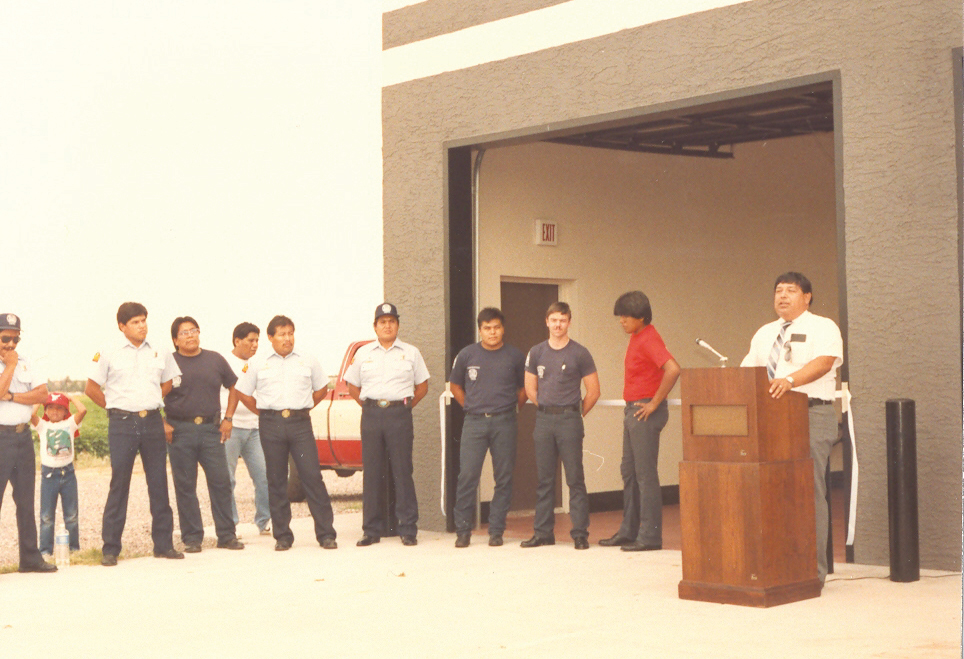 At the time, Makil said, the fire department had one fire engine and one little squad vehicle, similar to the one on the TV show "Emergency." In addition to those two vehicles, they had a 3,500-gallon water tanker truck, because in those days there were not many fire hydrants around.
Makil described the process when the fire department received a call for emergency medical services, "One firefighter jumped into the fire engine and the other guy would jump into the squad vehicle. If the call was for a fire, one guy would jump into the engine and the other guy would jump into the tanker truck." In some cases, the reserves would get paged and assist as needed.
When asked what inspired him to be a firefighter, Makil said, "It was one of those things where you see it on TV as a little kid, and you want to become a firefighter and help people out."
After all these years, Makil said that was the best part of the job, "being here in my Community and helping people out is very rewarding. I think that's why I like it so much. It's different every day; you never know what's going to happen or what you're going to encounter during the day. We help people out on one of their worst days."
On the flip side of that, it's not surprising that accidents and calls related to children were the least favorite part of his job. Over the years, he said, he saw a lot of things that people don't normally see; it's all part of the job. "One of things that stays in your mind is when a child is hurt and there is nothing you can do about it," Makil said. "That stays with you. You learn from that and talk it out with people, that it's going to be fine."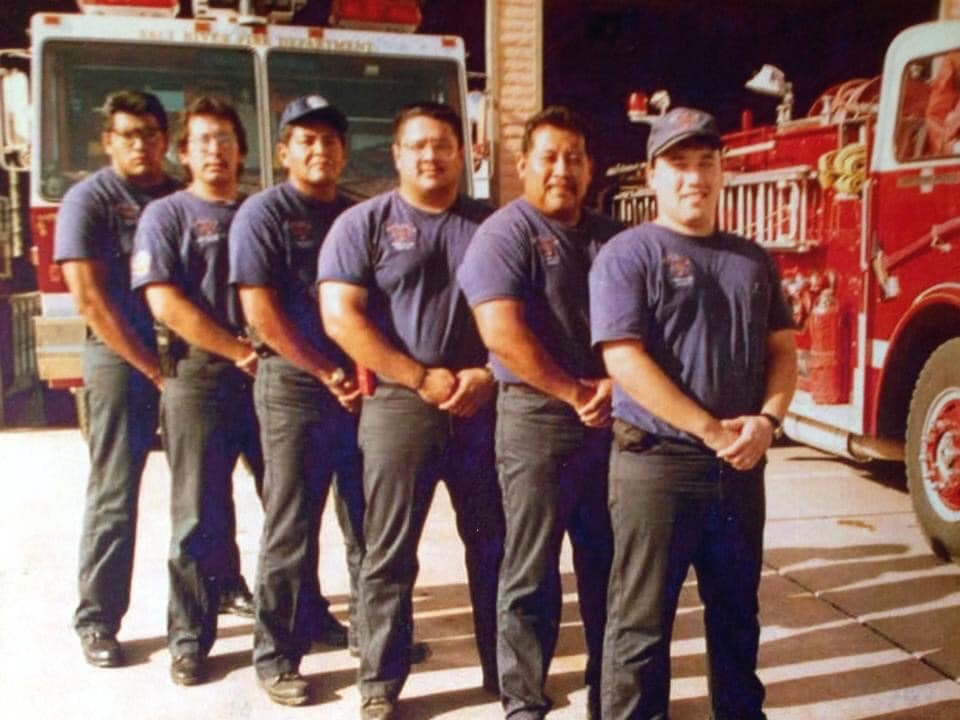 Throughout his career, Makil had the opportunity to work with seven fire chiefs, starting with John Mayhall from Rural Metro. After that came Edward Reina, who was chief of the Salt River Police Department, but because fire and police were a joint public safety department at the time, he oversaw the fire department as well. After Reina was Thomas Burch, followed by Steve Brady, Steve Maddox from Rural Metro, Dave Bunce and the current chief, Daryl Dash.
As the Community grew, so did the need for another fire station, in Lehi. Due to lack of funding at the time, SRPMIC adapted part of the Community building in Lehi for the fire department.
"It had a small kitchen and a small stage," said Makil. "They built an awning to house the fire truck. We used the two little rooms off to the side by the stage, where we put up bunk beds, and we would use the kitchen to cook our meals. So that is basically how [Lehi Fire Station] started. Later on, they added an extra building to it for a station and that's where the crews were stationed at the time. It was a metal building, and we had two bays to house an engine and rescue vehicle."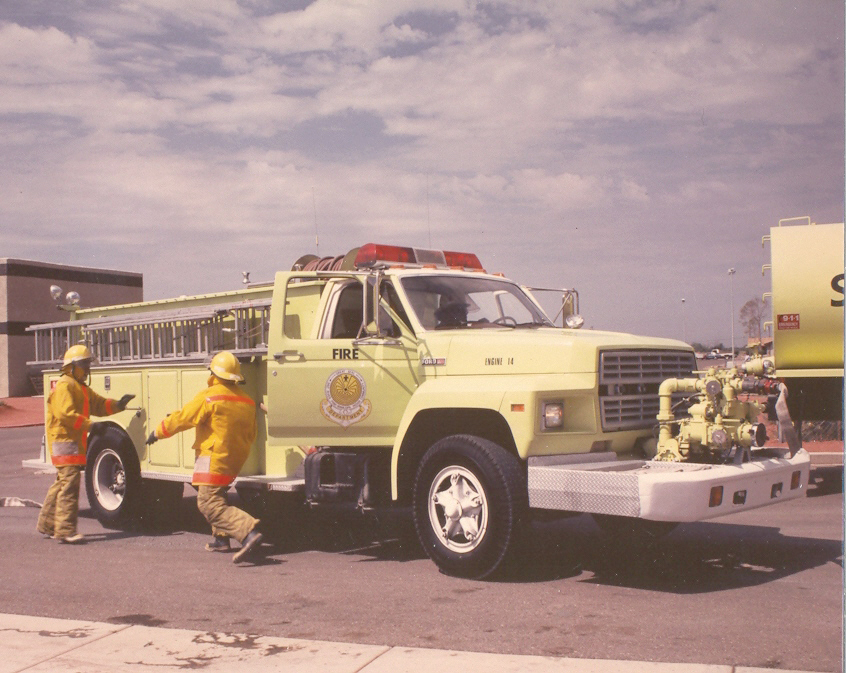 When the Community began to grow economically, the second station was built in Lehi that houses both the fire and police department, allowing more coverage on the Lehi side of the Community.
Today the Salt River Fire Department has four stations and 90+ employees, more training opportunities, and more apparatus and equipment, with two new ladder trucks arriving in September. "What we have now, compared to what we had when we first started, is pretty amazing," said Makil.
Makil said working for the fire department offers both security and opportunity. "It's a good job to have; [you have] good security, and the Community takes good care of you. There is opportunity for career growth if you continue to work for the fire department. You can go in many different directions, such as fire prevention, education, firefighter or EMS, to name a few. I love it; I have been here for 37 years. You work with a bunch of people that are family."
Asked what he was most proud of during his tenure, Makil said working with youth and the programs he helped initiate, either by himself or jointly with others. He mentioned the kids' programs like the puppet program, which he and three others started many years ago and is still operating today.
Makil said, "It's special to see the smiles on kids' faces when we go out and teach them about fire safety, or when they are laughing. It makes you feel good."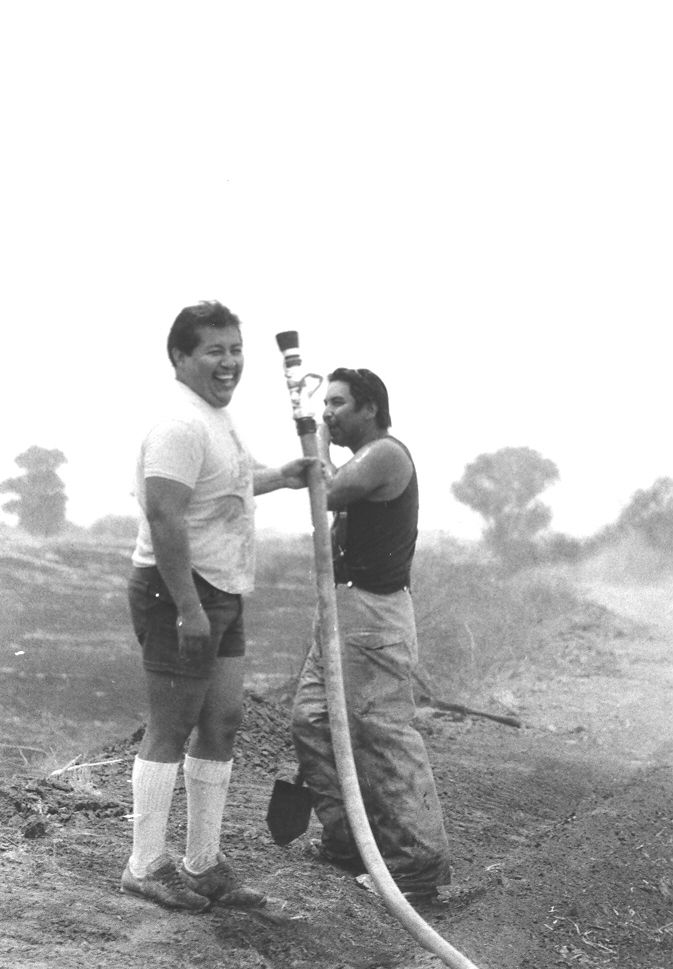 The other program that sticks out in Makil's mind is the SRFD Explorers. He has been working with the program since it began; today different people have taken the lead and he supervises.
"To see some of those kids go through the training and then have a few of them join the fire department and be good firefighters is good to see," said Makil. "It's things like that, that you help out with, the younger kids that you bring up through the ranks. I am most proud of that."
What is he going to miss the most?
"I think it's the camaraderie and all the crews we have now," said Makil. "When I was working up the ranks, and working with those below me and now seeing them as captain or higher, [it's a good feeling]. It's a family feeling that we have for being here and working with different people."
What does the next chapter look like?
Makil plans to stay busy after retirement. He wants to continue working on his glass etchings, and recently bought a heat press used to imprint designs on T-shirts and ball caps. And of course, there are some home projects that he has put off.
"It's going to keep me busy," said Makil.