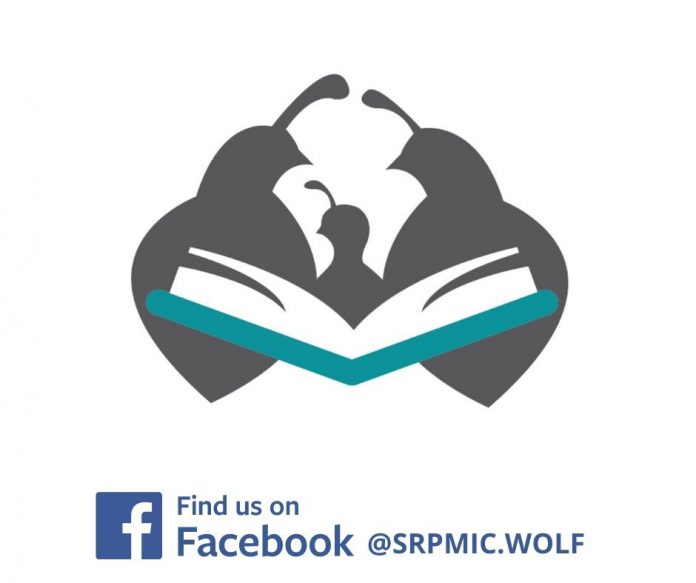 The Salt River Pima-Maricopa Indian Community Tribal Library has kept churning out programs for the Community during the COVID-19 pandemic, ensuring that Community members stay active in their pursuit of information.
For young children and families, the library has a series of Story Time events on different topics. Kindness Story Time was on September 15, and Culture Story Time takes place on September 29 (details of the library's events and Story Time topics can be found on the SRPMIC Way of Life Facility Facebook page, www.facebook.com/SRPMIC.WOLF).
"[Our] staff enjoys [hosting] these [events], and we are learning just how creative we can be!" said Melissa Rave, Salt River tribal librarian.
September is also Library Card Sign-Up Month. To celebrate, join the Salt River Tribal Library in spreading the word and getting library cards into the hands of children, teens and parents who, more than ever, need access to free resources and information.
"Our cardholders have thoroughly enjoyed past programs including Star Wars Family Night, Dr. Seuss Family Night and Leap into Science Family Fun Day," said Latiesha Guy, library assistant. "All of our programs are designed to incorporate fun, interactive activities with useful information and resources for all ages. Now we are glad to offer virtual programs the Community can enjoy from home, including Story Times, e-books, e-audiobooks, DIY tutorials and more!"
The Summer Reading Program took place online this year, but Rave says those who participated did a great job, just as in any other summer. Readers tracked their reading minutes on their own and reported them, with a total of 5,376 reading minutes logged for all participating readers from June 1 to August 15 (that's nearly 90 hours!). Children up to 11 years old read for a total of 2,604 minutes; teens ages 12 to 17 read for a total of 210 minutes; and adults ages 18 and up read for a total of 2,562 minutes.
The grand prize winner was Tizoc Lopez, son of Rito and Christy Lopez. He won the drawing for the Harkins Prize Pack, which included movie passes, movie cups and popcorn passes donated by Harkins Theatres. Other prizes earned during the Summer Reading Program were Peter Piper Pizza coupons, coupons for free lemonade at Raising Cane's, an Arizona State Parks Pass, and choice of either a free print book or a free e-book.
Rave offered some tips to help families adjust to this new routine of online learning and reading at home.
"We wanted to give some tips as families return to the school year, which typically is done in person, as we start to see them coming to [the library] to check out books. But of course this year was very different," said Rave. "So, we put a video together of some tips that can be applied to families at home during online learning. Reading is an important component of future learning from birth and beyond, so if we can spend some time reading, that's great."
Tips include how to reduce distractions by setting up a special space dedicated to reading where kids can read away from other activities. A bean bag, a pillow fort or just a comfy chair are all great places to sit and enjoy a book.
Parents should offer their kids multiple options for reading materials. In addition to print books, graphic novels, comic books and e-books are all great reading, according to Rave. "Consider their interests and abilities. If they choose the same book [they read before]—read it again! If they choose something at a higher reading level, read a paragraph or page at a time, then discuss what you read," she suggested.
Rave added, "It opens up the world when we take the time to have a conversation over what we read together! Set an appropriate time for each age. Reading to little ones is encouraged to get in that reading time daily."
For more information on library events and tips for online learning, contact the Salt River Tribal Library at (480) 362-6600.