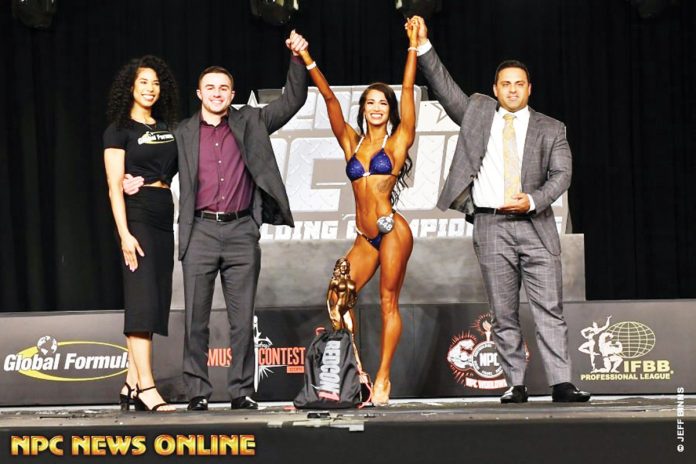 Leanne "Aimee" Velasquez, a 27-year-old Salt River Pima-Maricopa Indian Community member, was working as a registered nurse when she decided to change up her routine of going to the gym in February 2020. Feeling intimidated and lost, she hired a fitness coach to help her get a new routine down. Her coach turned out to be a bikini prep coach on the bodybuilding competition circuit. Now Velasquez competes as an International Federation of Bodybuilding and Fitness (IFBB) bikini bodybuilder.
"He just was talking me up, telling me how I have amazing genetics and my body loves the muscle and all these things," said Velasquez about how she was convinced to start training for fitness competitions. "He threw me into my first show at the Legends Classic in February 2020 in Las Vegas."
In that show, Velasquez competed in the True Novice Division, winning first place and overall winner. She also received first place and overall winner in the Novice Division and second place in the Open Bikini Division, which qualified her for the Universe and Nationals fitness championships.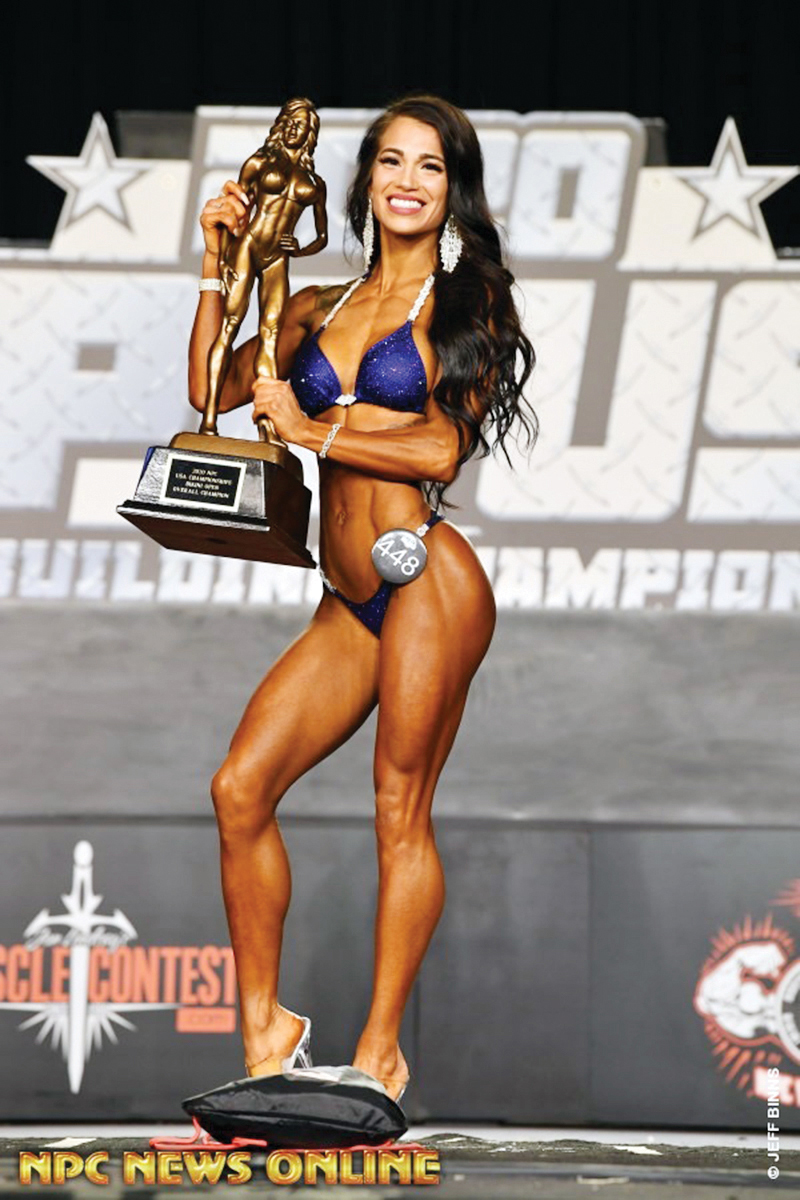 Prior to those competitions, Velasquez decided to take her training more seriously. She moved on with a new coach knowledgeable in Olympics training.
"She helped me with my physique. I stepped onstage in November 2020 at the San Antonio Classic and took first place in the Open Bikini Division. A week later I went to Universe Nationals and took fifth place in the Open Bikini Division," said Velasquez.
Velasquez started out at 5'2" and about 97 pounds; now she weighs about 113 pounds, gaining muscle and definition.
"[With this fitness routine], my confidence, self-esteem, motivation, drive and self-discipline [are like] night and day compared to where it was before I started," said Velasquez.
Not only did she have to physically train, she also had to change how she eats. She explained that it was hard to gain weight because she had to eat enough food—if she just ate a little, those calories would burn off easily because of her increased muscle. So, she had to consume more calories than she was burning to make sure she gained muscle.
"People look at it and they're like, 'Oh, I don't want to eat healthy; I don't want to eat this, it sounds horrible,' but you've got to really find things that you enjoy," said Velasquez. "If you like peanut butter and jelly sandwiches, that's good, just eat whole-grain bread and a natural peanut butter, and instead of getting jelly, you can get strawberry preserves that are sugar-free and it's real fruit. So, you can always have alternatives to foods and not just think one way."
Velasquez has her own website where she does online coaching and blogs about her fitness journey. She would like to invite SRPMIC members to visit and ask her any questions about health, fitness and bodybuilding. You can visit her website at www.fitnessbyaims.com or reach her at fitnessbyaims on Facebook and Instagram. 
She advises those interested in starting a fitness routine to visit a gym and just take some time to look things over. "Find a cardio machine (treadmill or elliptical) that looks out over the weight equipment, and while you are using it just watch how the weight machines work and plan your workout. For example, you will know where to go for your arm workout and then go on to legs and so on," said Velasquez. "Just kind of feel out your little program and know where to go so you don't feel too lost. That helped me a lot in the beginning and when I was working out at new gyms. If you feel stuck, get a coach and a meal plan. Just get comfortable in the gym and be consistent."