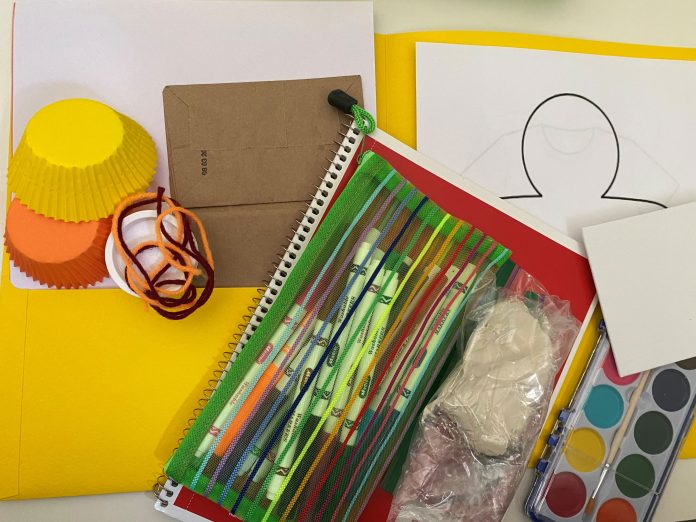 In the fall of 2019, a partnership between Salt River Pima-Maricopa Indian Community's Behavioral Health Services (BHS) and Salt River Schools (SRS) was created to provide behavioral health services for students and their families in a familiar, safe and accessible environment.
The Children's Resiliency Group was born out of this partnership, with the goal of increasing healthy coping skills, social skills, peer interactions and self-esteem. Coinciding with Salt River Elementary School's summer school dates, the Children's Resiliency Group recently held hour-long sessions in person at the school from June 21 to July 1.
According to exceptional education director Dr. Vicky Corlett, as schools return to in-person learning, BHS has been an integral part of the process, supporting staff, students and families as they transition back with support groups, weekly tips and more at all the sites.
"The groups and weekly tips focused on self-care and how to work through some of the anxiety people may experience returning to in-person learning," said Corlett.
HHS behavioral health counselor Constance McFarlin said that the group continues and is open-ended so students can join at any time through the schedule.
"The size of the group may change based on interest referrals. Our goal is to continue to accommodate new members as the number of group members increases," said McFarlin.
McFarlin also said that some of the main goals of the in-person sessions will be to use check-ins, therapeutic activities, creative strategies, psychoeducation and play to address treatment goals of the participants.
Although parents and caregivers are not directly participating in the Children's Resiliency Group, a parent information packet and support are provided by the group facilitators to ensure that the children are supported not only in the academic environment, but in the home environment as well.
At this time, the group meets once a week, on Tuesdays, for grades K-2 and twice a week, on Wednesdays and Thursdays, for grades 3-6. The group days and times may change as the fall 2021 school year approaches to support the clients' academic needs.
To participate in the Children's Resiliency Group, families should contact BHS at (480) 362-5707 to enroll. Students who are not currently enrolled in BHS services can schedule an intake appointment to enroll in the group.