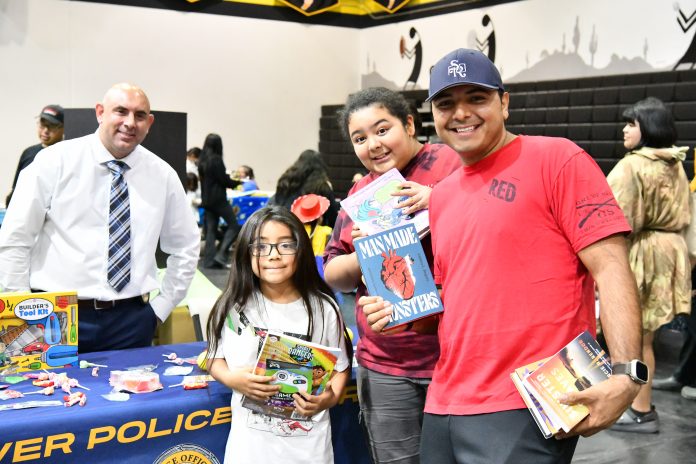 By Juan Ysaguirre
On September 14, the Accelerated Learning Academy (ALA) hosted its second annual "Fall into Cosplay" event in the ALA gymnasium. This year's theme was "Careers in Cosplay," and the event held as a way to continue to promote literacy within the Salt River Pima-Maricopa Indian Community.
Cosplay is when fans of a book, movie, TV show, comic or animated series dress up as their favorite characters. Those who dress up are considered "cosplayers," and many spend a majority of their free time re-creating their favorite character's costume from scratch, without any help from Hollywood.
ALA staff invited students and their families to dress up as their favorite book characters and attend the event to get more of an understanding of the many ways they can now make a career out of cosplay. More than 15 SRPMIC departments set up information booths for families, each handing out free books, school supplies and prizes. As the families visited the information booths, soundtracks from the Netflix TV show Stranger Things and the Xbox video game Halo played throughout.
The focus during the second annual Fall to Literacy event was to help continue improving literacy in the Community and to show examples of artists who have turned their dreams and passions into legitimate, long-standing careers.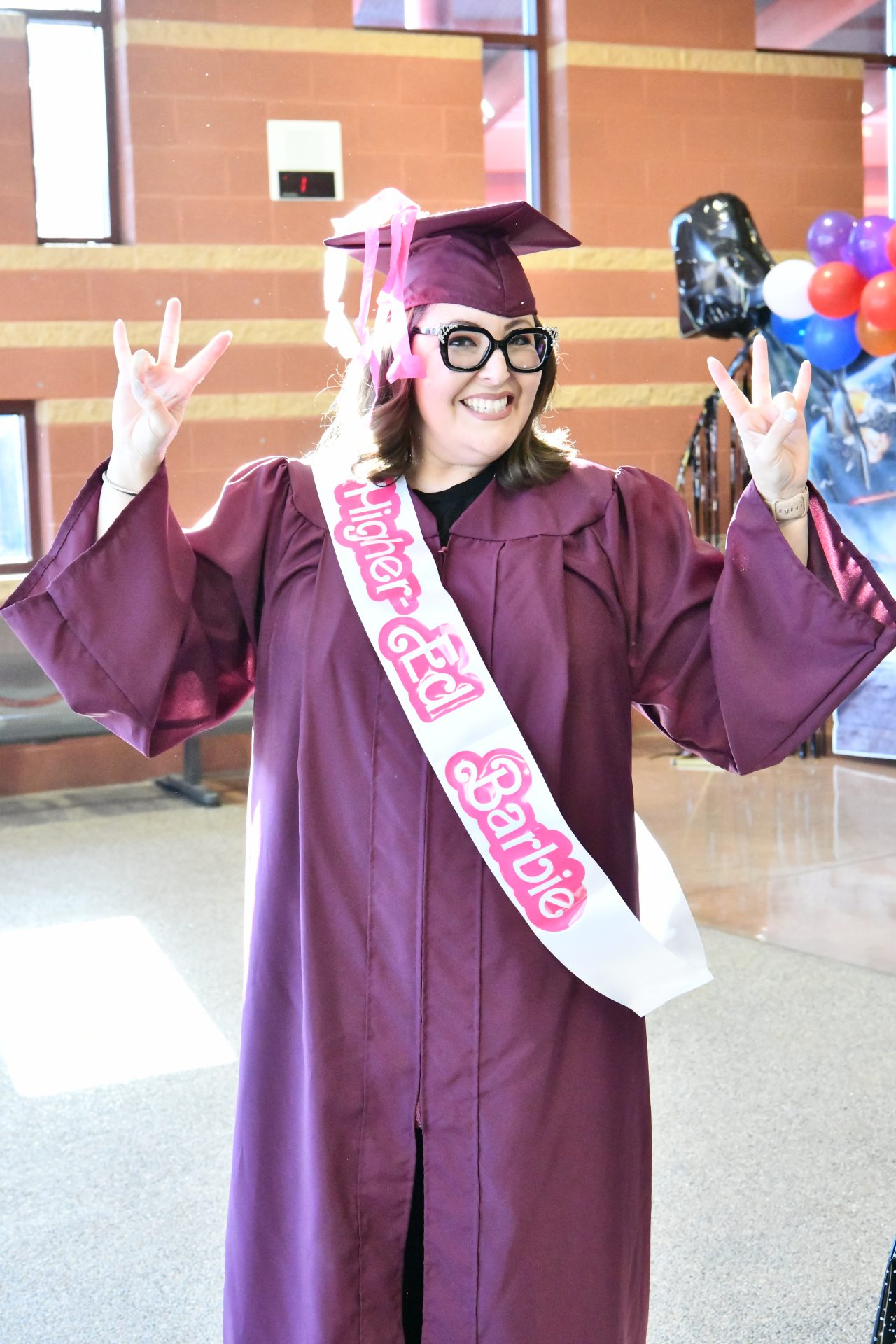 Inside the gymnasium, ALA staff featured stand-alone displays of artists who have launched their careers in the entertainment field. One example was Michelle Ruff, an award-winning artist and graduate of Michigan State University. Since she started her career in 1989, Ruff has starred in more than 419 roles from 339 titles ranging from television and movies to video games and commercials. Ruff's career path was one of the many examples showcased to ALA students and their families as a path they could possibly take.
Literacy is an important factor for successfully navigating any career path. The ability to read and write is paramount, even in non-performing roles such as wardrobe and makeup.
Thankfully, with the help of the teachers and staff at ALA, it is now more possible than ever for the Community's youth to improve their literacy and begin taking steps to build their future careers.