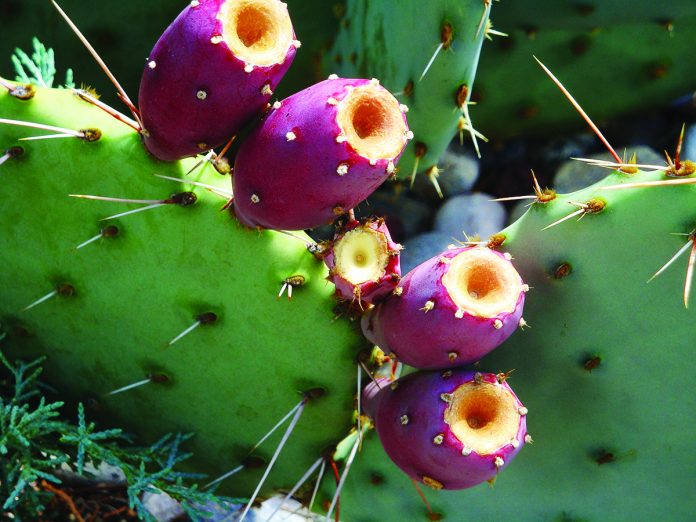 The O'odham and Piipaash people traditionally collected many indigenous plants in the Sonoran Desert. Many people continue to go out today and collect them when they are in bloom.
The fruit of the prickly pear cactus, I:ibhai in O'odham, is one of the best traditional foods to collect from the summer through the beginning of October.
While there are different varieties of I:ibhai, the most common are the hard fruits that are ripe during July and August. They are dark red and easy to peel. In the book From I'itoi's Garden: Tohono O'odham Food Traditions, Phillip Miguel from Sells recalls the flavors of each prickly pear type:
"The greenish ones to me were sweeter or had a mild sweet taste, whereas the purple ones have a sort of more bitter, more tart taste," Miguel said. "I haven't really eaten i:ibhai for a while, but I do remember that the green flesh [was] sweeter."

Safely picking the fruit requires using tongs to first twist the fruit and then pull it off the cactus. If it twists and comes off the cactus easily, it is ripe. The fruit will have spines on it; however, rolling it over some gravel or a screen will remove most of the spines. You can also wash and clean the fruit over the sink, using a brush to take off the spines.
Prickly pear fruit is extremely versatile in that you can eat it raw, just as with prickly pear pads (nopales). Many people opt to make prickly pear juice by squeezing and crushing the fruit. If you're considering making the juice, be sure to strain the juice through a fine sieve to get as much juice out of the fruit as possible.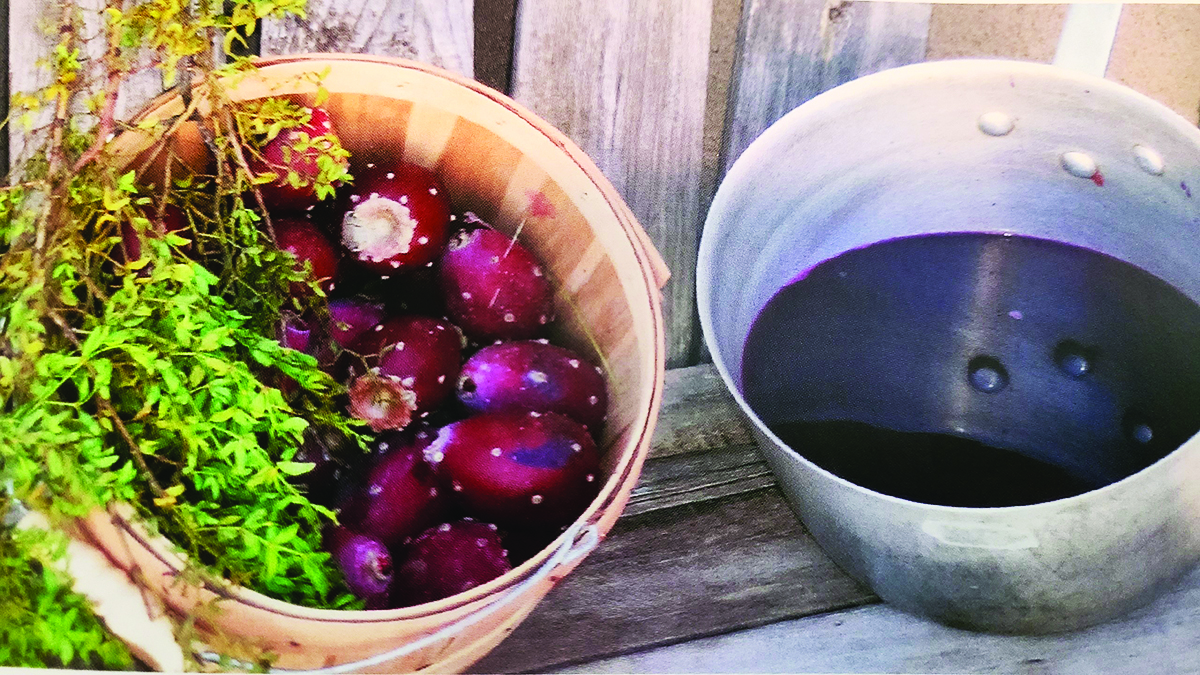 Prickly pear fruit and juice can be included in many recipes. Try using the fruit in place of other common fruit in your recipes for a different twist on an old favorite.