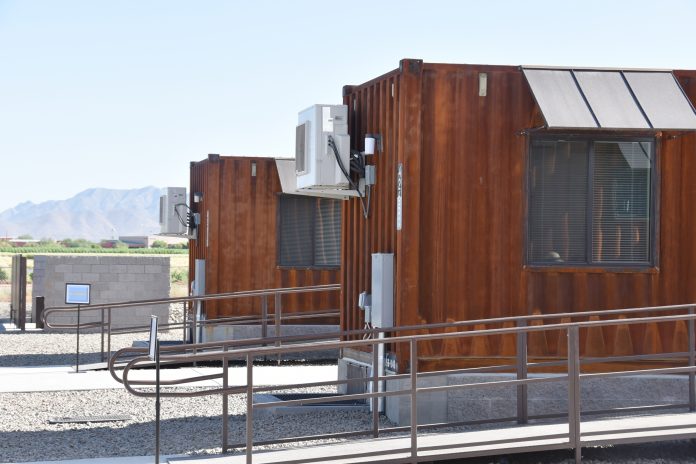 On June 6, the Housing Opportunity Short Term (HOST) emergency housing development off Montecito and Country Club drives held an open house and ribbon-cutting ceremony to signify the completion of the construction of the housing units in the Salt River Pima-Maricopa Indian Community.
At HOST, there will be two versions of 21 tiny homes; 10 single homes for one person each and 11 double homes for families. They are a safe, temporary housing option for Community members whose own homes have been damaged due to fire or storms or are otherwise temporarily uninhabitable. Members may stay in the units for a term of six months, with one possible six-month extension.
This latest housing project became increasingly important for Community members as families and individuals were affected by a devastating storm during the COVID-19 pandemic.
"This is now a place that we can utilize to help in those situations," said SRPMIC President Martin Harvier at the ribbon-cutting ceremony. "There are a lot of situations that come up, and … it's very difficult to tell [Community members] that we don't have any emergency housing. Now, with this project being completed, we are going to be able to help some members of the Community."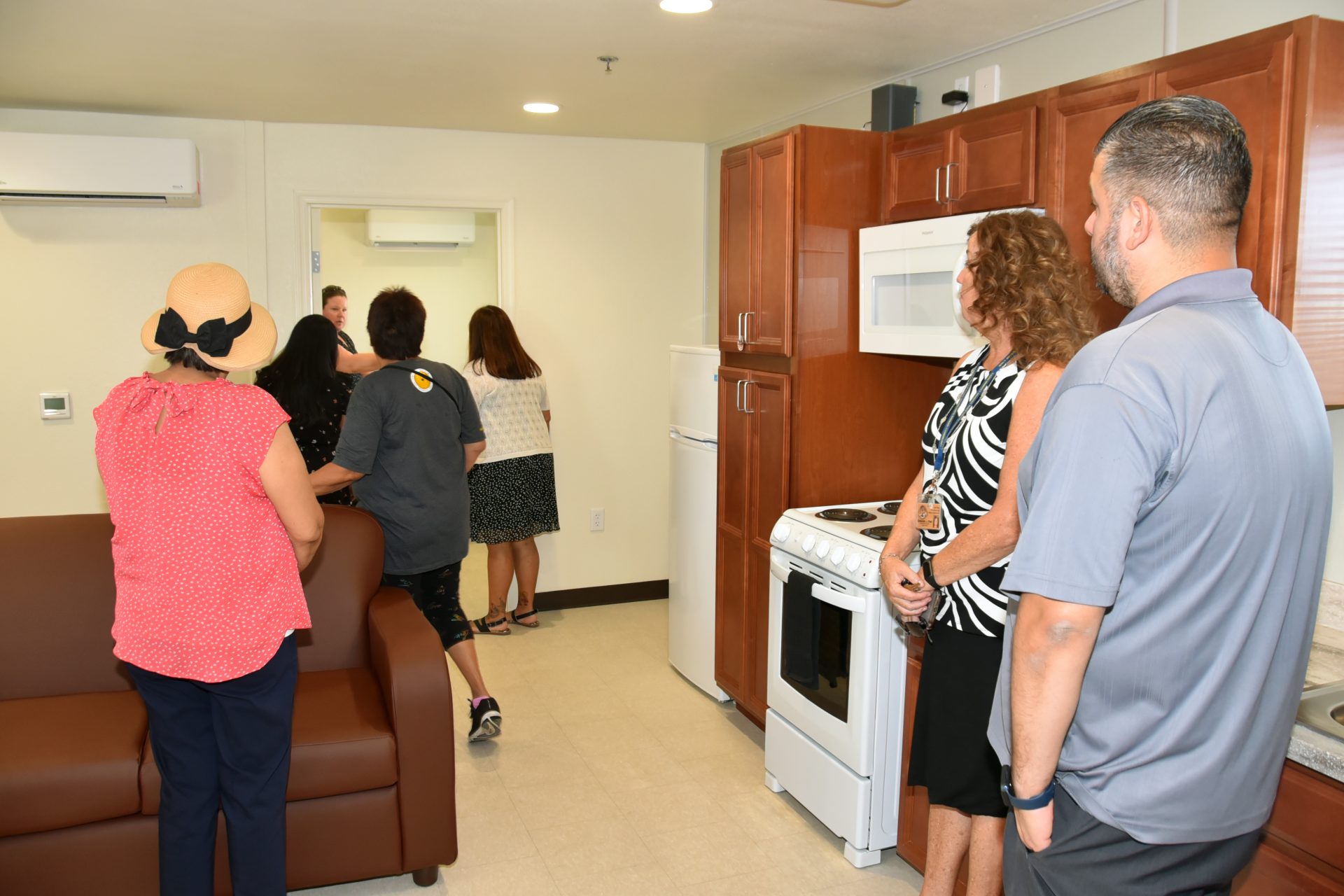 MayDall Construction and the Community Development Department Special Projects division worked together to create the temporary housing units. Each has an open floorplan with enough room to house three beds and a dedicated laundry/work area, features that are meant to make the space functional and pleasant for families who are experiencing emergencies and need to temporarily relocate.
Additionally, the units are equipped with smart TVs and Wi-Fi.
During the event, SRPMIC Council member David Antone gave a blessing. CDD Construction Project Manager (Residential) Normalinda Sidney and Health and Human Services Chief Public Health Officer Nancy Mangieri also spoke to everyone in attendance before inviting the visitors to take a look at the interior of the units.
"Going into it, you're going to be amazed by what is inside," said Harvier. "I'm grateful for Council for moving forward with these projects and for having Community members in mind, with the need that is here in the Community."
Stay tuned to O'odham Action News for an update on how the homes are being used when families in need transition to the temporary housing.