The Community Relations Office Events Division of the Salt River Pima-Maricopa Indian Community hosted a walk to honor the O'odham and Piipaash cultures of the Community on Saturday, February 4 at the Salt River High School/ALA football field and track.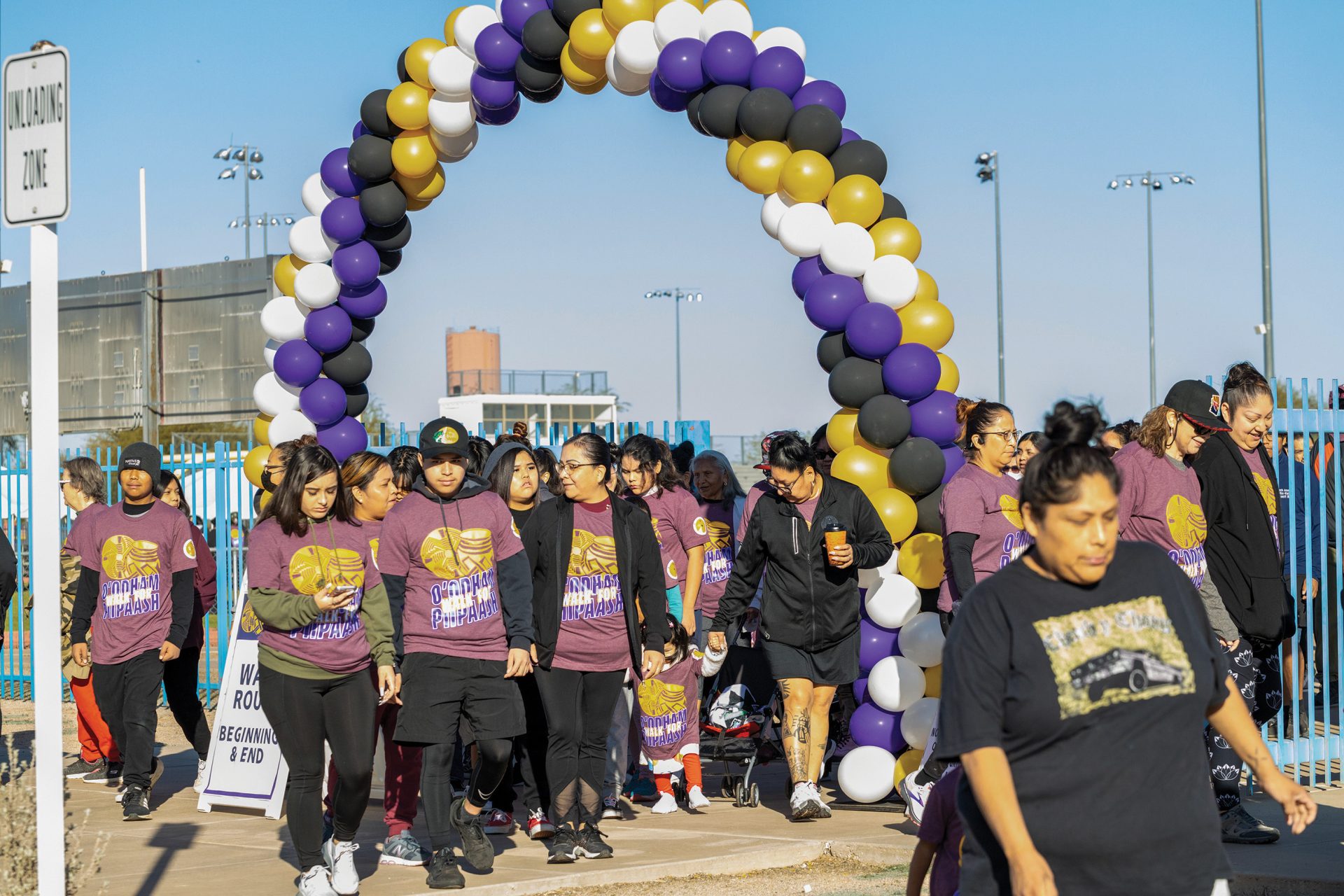 "We are glad that you all could make it out," said CRO Events Manager Yvonne Schaaf as she provided a brief overview of the walk. The route took participants around the perimeter of the high school campus, which totaled 1.48 miles.
"We want good thoughts and our good prayers and everything we think of to be here this morning," said Schaaf. She added that the school was chosen as the site for the walk because it is important to the future of the Community's children while thinking of their O'odham and Piipaash ancestors.
"I am grateful for this opportunity to welcome everyone this morning. It is a beautiful morning to be out here for this meaningful event," said SRPMIC President Martin Harvier. He thanked everyone who put the event together and the participants for coming to the walk.
"Today we come out to walk to make changes in our lives; it's a lifestyle change that we all want to make," said Harvier. "When we walk, it's not a race; it's an opportunity for us to [pray and think] about what changes we can make in our lives."
Harvier was joined by SRPMIC Vice-President Ricardo Leonard in welcoming the participants. He talked about the historical changes in the diet of the O'odham and Piipaash tribes, noting the limited accessibility to nutritious foods. Leonard said the Community resides within a "nutritional desert."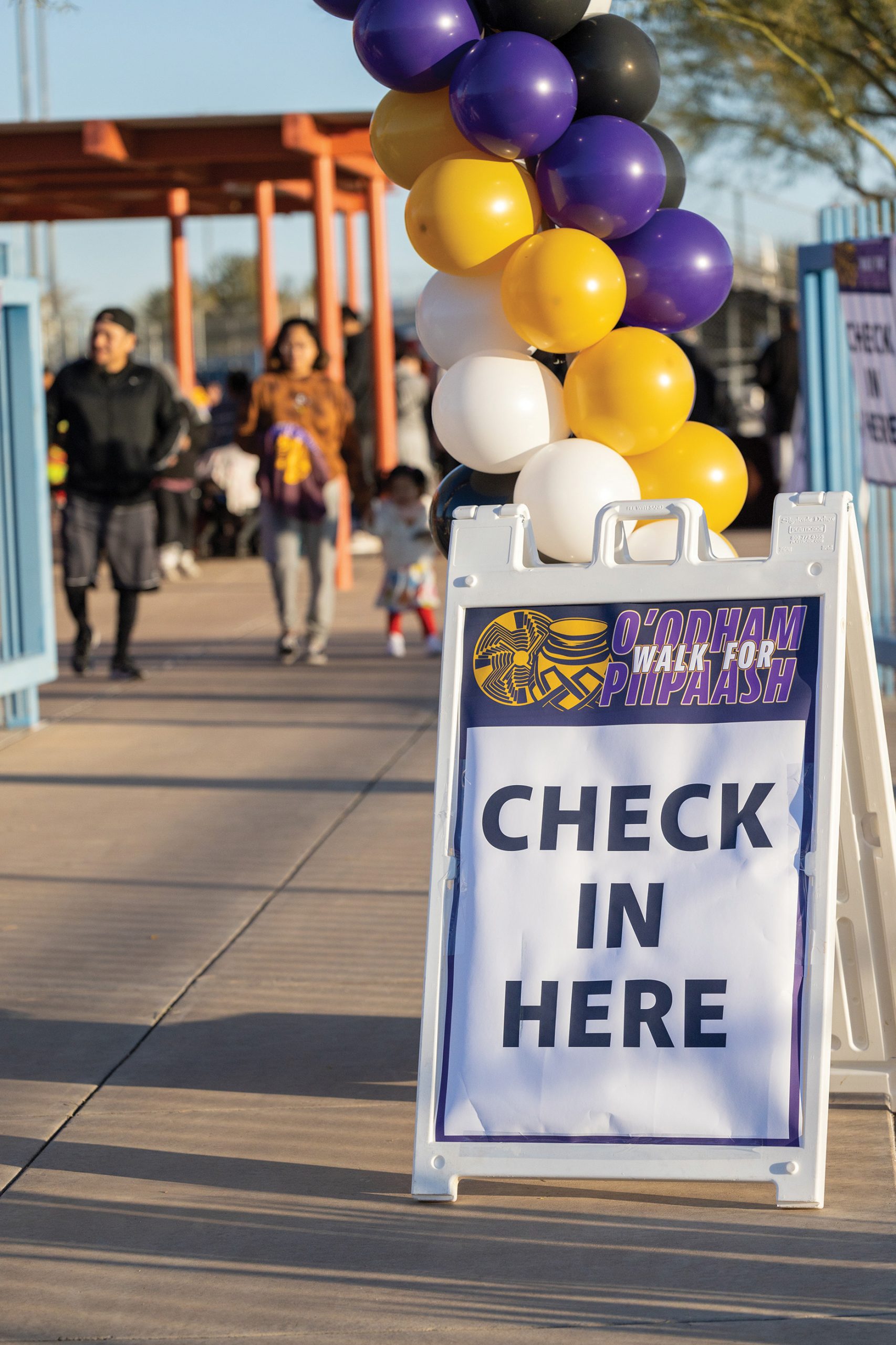 Later, Leonard asked that each of the individuals think of loved ones lost during the time of COVID-19 and have good thoughts for those in need of help and the young ones in the Community.
Reflecting on Harvier's remarks, Schaaf said, "This walk has always been about thinking about our ancestors, thinking about our loved ones. We really want to make sure that we're putting that into our spirit while we walk."
Schaaf would like to thank the Salt River Materials Group for donating 30 cases of bottled water and thank the volunteers who helped with registration and check-in and manned the water stations. The Salt River Fire Department also was onsite.
Before the walk started, participants were guided through a stretching activity by Otellie Honanie, physical fitness specialist with the SRPMIC Health & Human Services Diabetes Services Program. After the walk concluded, participants were treated to refreshments and entertainment by Mumsigo Ha'Ha'jun.