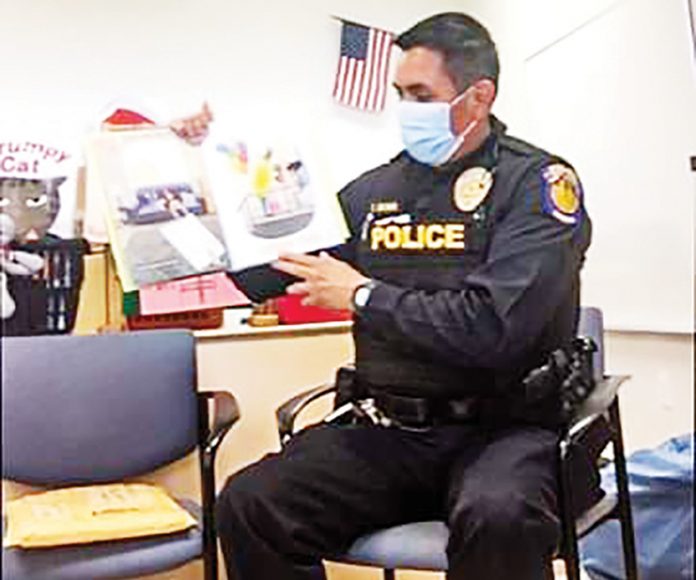 On Tuesday, August 4, School Resource Officer (SRO) Daniel Brown was a guest reader at Salt River Elementary School. Off. Brown read the book "When Grandma Gives You a Lemon Tree," which celebrates the pleasures of family, patience, hard work and nature, and the importance of community.
"When the opportunity came up to do a virtual reading, I said, 'Let's do it.' It's an awesome opportunity to reach all these goals by reading a book. All of this would not have been possible without the support from Salt River Schools and the amazing teachers who allow me to come into their classrooms and to be a part of the school family," said Off. Brown.
The Salt River Police Department believes that during these difficult and unpredictable times, it is important to demonstrate and practice safe behaviors that we wish to see in our youth. Because of this, Off. Brown decided he would read with his mask on.
"As School Resource Officers, our goal is to be an informal teacher, to bridge the gap between the public and law enforcement, and to serve as a positive role model for our youth," he said.