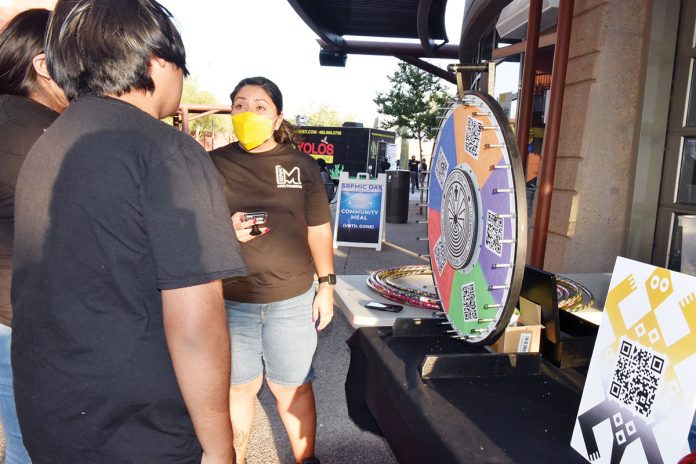 How familiar are you with QR codes? Would you know a QR code if you saw one?
A QR code is a small, square, black-and-white box that you can scan with your smartphone to receive additional information from advertisers, businesses or other organizations. The popularity of QR codes has risen since the pandemic. For example, many restaurants began using QR codes to get their menus to their customers to avoid handling a physical menu that could potentially spread the COVID-19 virus. A quick scan of a QR code on a cell phone would take customers right to the digital menu.
The Multimedia Division of Salt River Pima-Maricopa Indian Community's Community Relations Department wanted to find out how familiar SRPMIC members are with QR codes. During the SRPMIC Day Celebration, they set up a fun booth with a spinning wheel; the participant would spin the wheel and scan the QR code it landed on to win particular a gift card. One hundred people received the opportunity to spin the wheel.
"This was a great teaching moment. We were able to teach people how to [identify and] use a QR code if they didn't know already, and at the same time we were observing and taking our own notes to be able to populate an infographic for in-house observation, so we know how effective QR codes are and what age groups need help learning about them," said Multimedia Manager Daniel Martinez.
One of the main purposes of the observation was to see how familiar the Community is with QR codes. This information will help the division when it prepares future informational fliers, banners and other material that it provides to the Community.
"Having QR codes displayed on the information we put out will help condense the information we would have to put on a flier or banner," said Martinez. Instead of adding a long website link, a QR code will take them directly to a website or a digital/online form."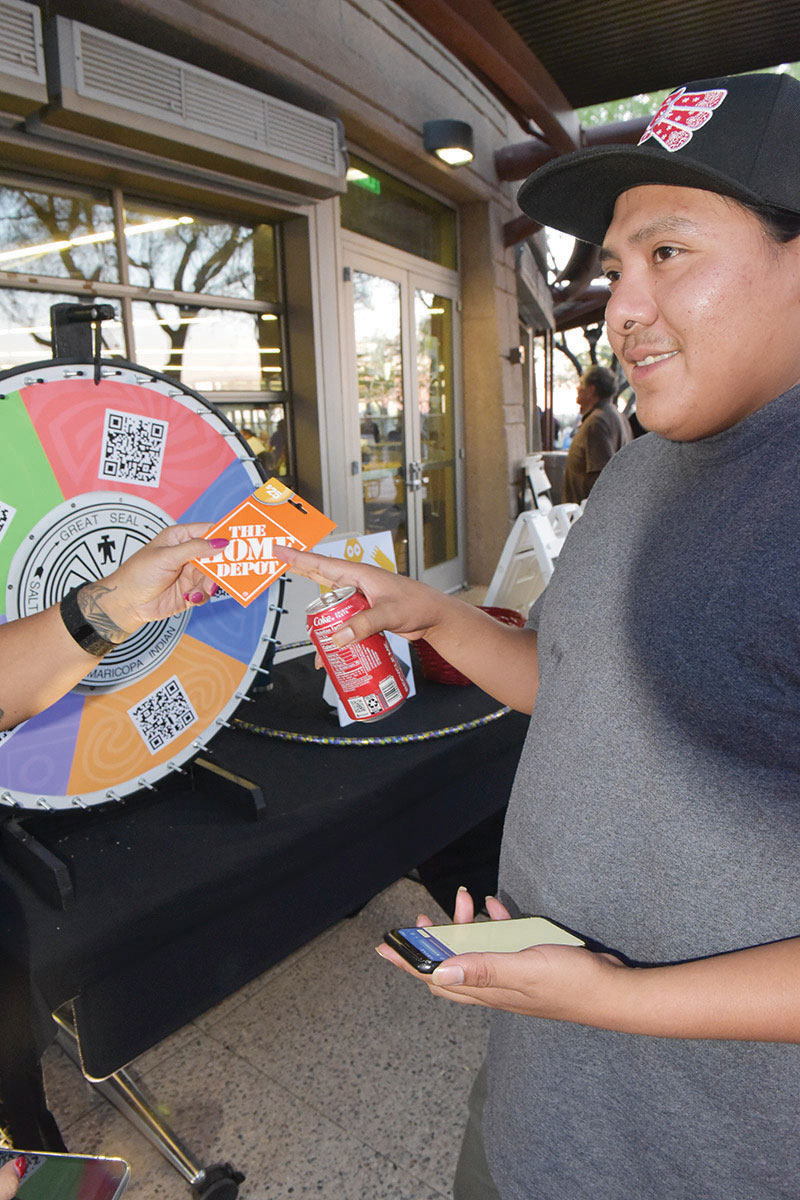 The information was gathered from 100 participants ages 13 and older. They also were asked what brand of phone they used. Among the results of the survey, 68% knew what a QR code was, 35% needed assistance using a QR code, and 67% of the participants were Android users. Some with older phone models had difficulties scanning because they lacked the updated software.
"We were able to give 100 people a $25 gift card to either Barro's Pizza, Home Depot, Dutch Bros, Walmart or Roadhouse Cinemas, plus an assortment of kids' prizes for their participation," said Martinez. "They were really happy about that. We also helped educate those who were not aware of how to scan a QR code. We taught them something and they got a nice incentive."