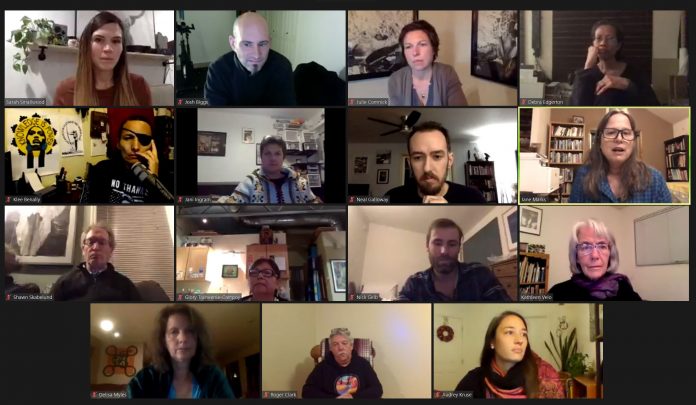 On December 10, a new documentary called Parched premiered on YouTube about the creation of the art exhibition Parched: The Art of Water in the Southwest, which explores the role of climate change and increasing demands for water in shaping culture, land and animal habitat.
The documentary was produced by the Center for Ecosystem Science and Society at Northern Arizona University in collaboration with the Flagstaff Arts Council, with funding support from the National Endowment for the Arts, National Science Foundation and Arizona Humanities.
Nine regional artists participated in the art project, which began as an education program led by environmental advocates and scientists. The artists spent a year creating the artwork after a comprehensive tour of streams, protected land, and the flora and fauna surrounding bodies of water throughout the state of Arizona. The exhibition has a home at the Coconino Center for the Arts in Flagstaff.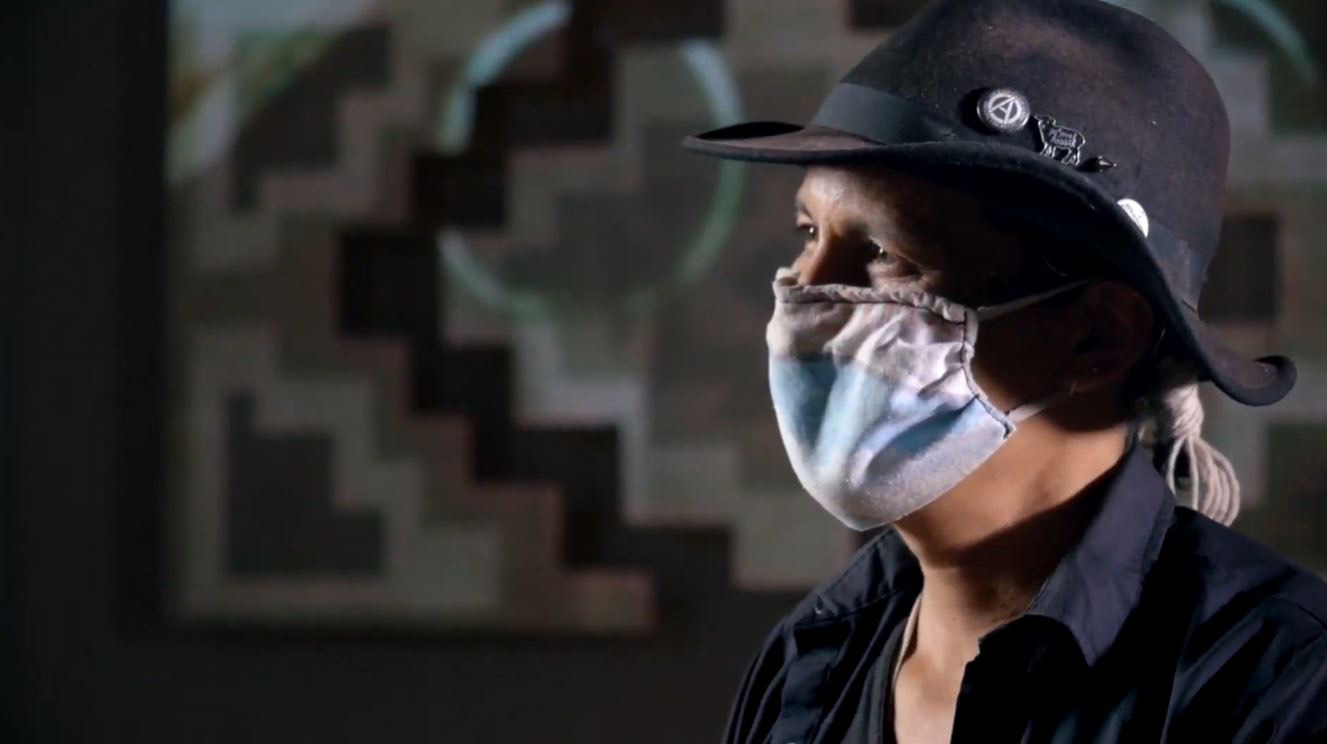 According to the Flagstaff Arts Council, Parched highlights how social and cultural inequalities are manifested through current water policies and practices. Due to the exhibition being closed because of the COVID-19 pandemic, the documentary film allows for viewers to hear the voices of the artists, scientists and community leaders and gain an inside perspective on the exhibition from home.
Among the participating artists are Indigenous tribal members, including Klee Benally (Diné), Marie Gladue (Diné–Black Mesa, Edgewater Clan) and Glory Tacheenie-Campoy (Diné–Tall Tower and Deer Spring Water clans).
Benally's powerful exhibit includes a traditional Navajo weaving rug pattern with a video being projected through the middle of it, portraying how culture and life can be destroyed by the lack of adequate water.
"From this sacred mountain, I see desiccated lands replete with uranium-poisoned wells, strangled rivers, aquifer depletion, dying horses and dry fields," said Benally. "I see golf courses, waterparks, wastewater snow and glistening swimming pools. I seek to disrupt the flow of whitewashed pretenses and confront the ongoing legacy of colonial violence that views water as an exploitable commodity."
The film also touches on the Phoenix valley and how water has been rerouted from rivers and streams to build the city while many communities suffer from drought where water once ran freely.
There are plans to stream Parched across the state in the next year. For more information on the artists and the documentary, go to https://flagartscouncil.org/2020/05/parched/.