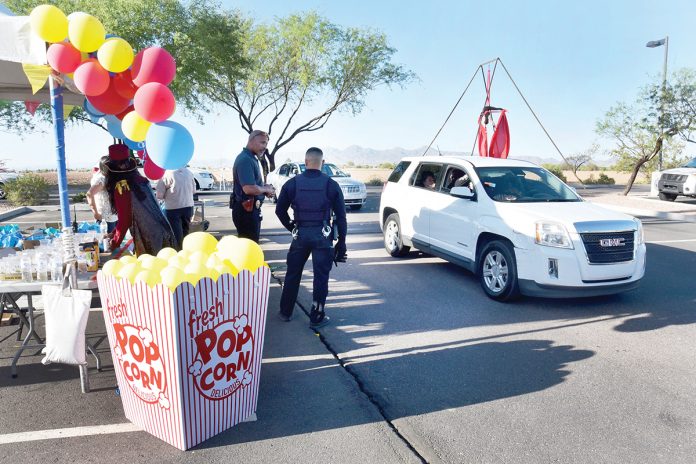 To help increase awareness and prevent child abuse, the Family Advocacy Center (FAC) and multiple Salt River Pima-Maricopa Indian Community departments held a Circus Celebration Drive-Up event on Friday, April 1, to kick off Child Abuse Prevention Month.
"We are very excited about this event. We got circus performers and 12 booths that were decorated by different departments and [provided] circus-themed treats and activities, such as hot dogs, cotton candy and carnival games," said FAC Director Carol Colmenero. "But the whole theme behind it is to really help end the silence of child abuse and break that cycle here in the Community."
At the event, cars could drive up to receive information, prizes, treats and a number of fun carnival items.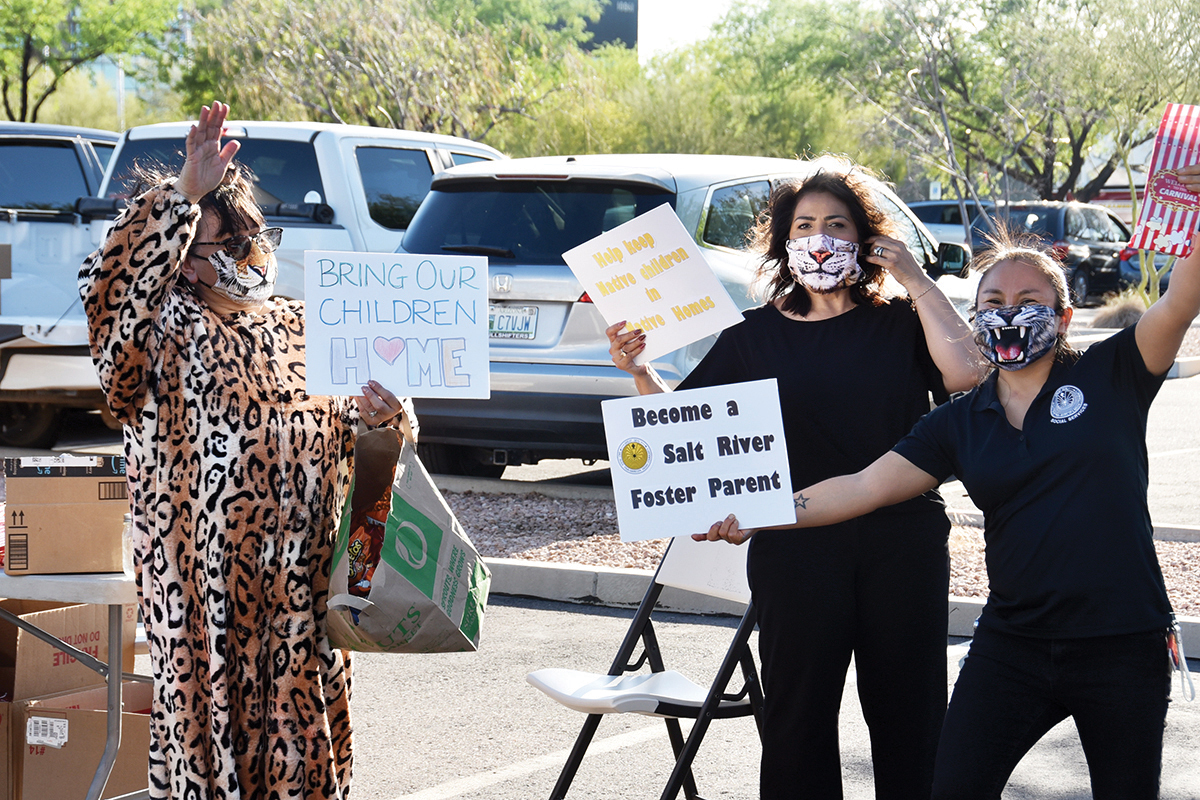 Colmenero saw it as a good opportunity to get out information on the sensitive topic of child abuse "by putting a spin on it and providing an event that gives families the opportunity to come together, rather than talking about the nitty-gritty of child abuse. It's really just a time to celebrate families."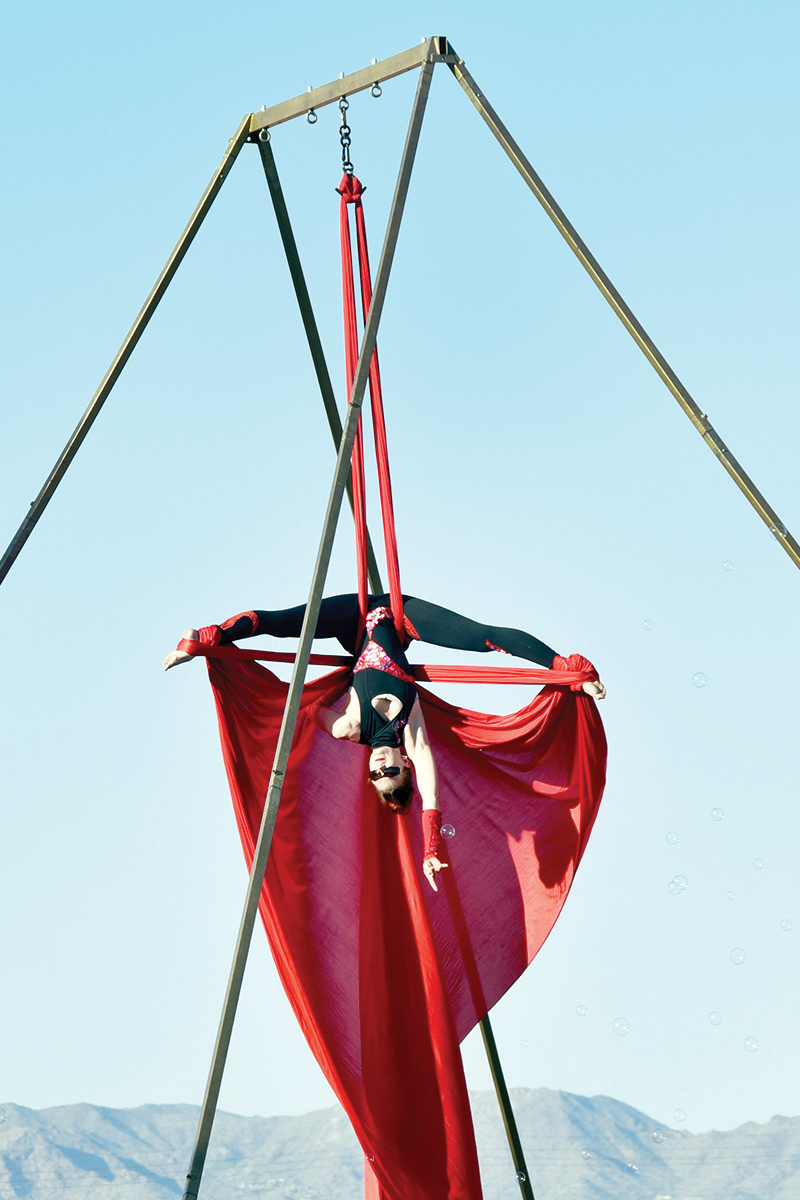 Each department provided information in the form of pamphlets, activity books, flyers and other printed items geared around child abuse prevention.
Colmenero said that the event was correlated with the Start By Believing campaign, whose goal is to transform the way society responds to victims of sexual assault. The FAC often deals with cases of child sexual abuse.
"I think there's a lot of confusion that often happens with children [who know a child who is a victim of sexual abuse or are victims of sexual abuse themselves]. They don't know if they should say something or not, because they don't know if anyone would believe them. Also, the abuser could be a family member, and they don't want to blow the whistle because they don't want auntie or uncle to [go to jail or] be living on the streets."
The FAC has created a 5-by-7-inch card that is designed to act as a healing tool for families to keep in their home and use as a visualization. For example, it can be posted on their wall to give the family ideas on activities they can do together in a positive way and how to self-regulate emotions.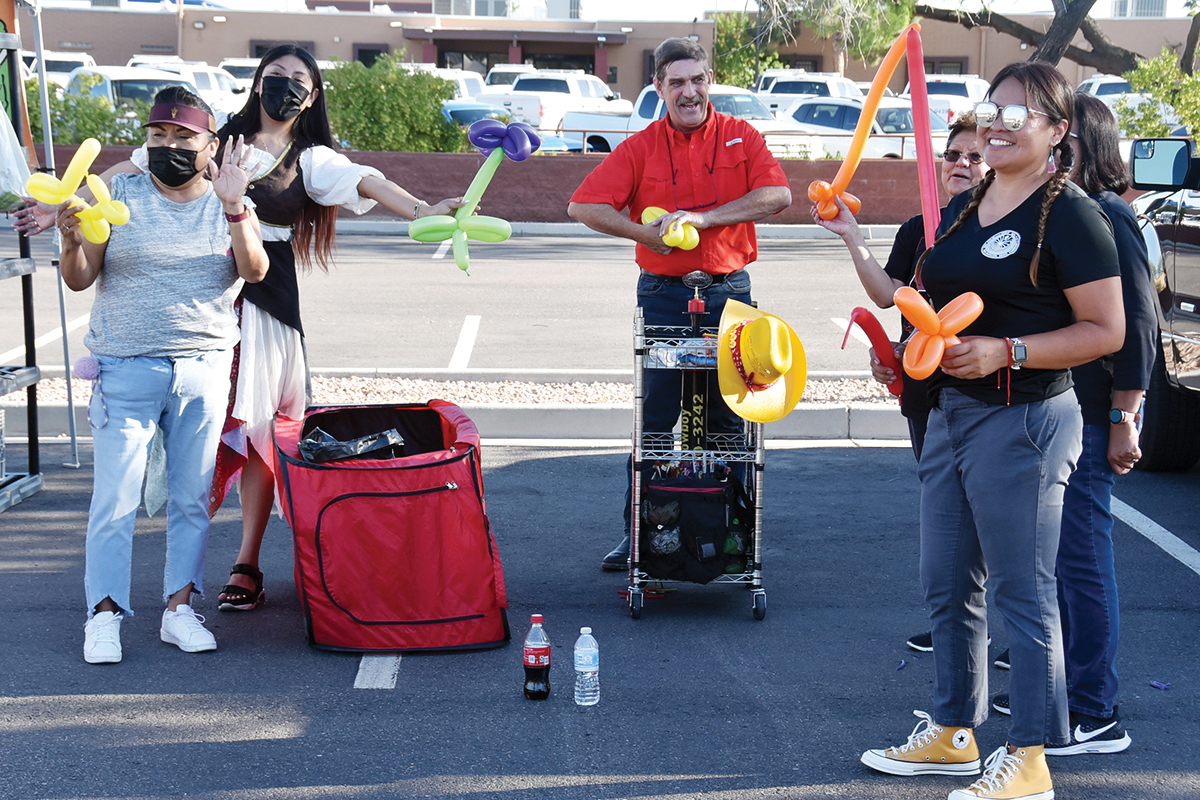 "Sometimes there is a lot of anger or unresolved trauma that could be impacting the way somebody is parenting, or it could be generational," said Colmenero. "Neglect and sexual abuse are probably the most pressing issues that we see through the Family Advocacy Center. And I think the conversations are often difficult. So we're trying to use books and other materials to provide ideas for how parents can discipline their children in a healthier way, or how to have a safe dialogue with family members about good touch/bad touch."
Families were able to sign up for a raffle to win one of three gift baskets, and the first 500 people at the event received a free T-shirt and other swag.