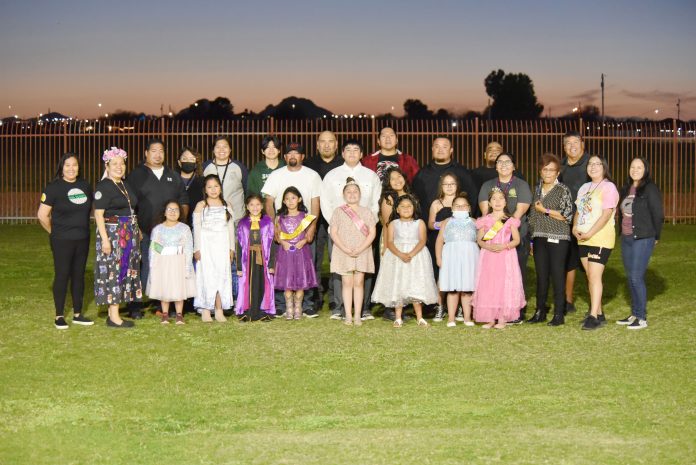 On March 7, 10 members of the Salt River Pima-Maricopa Indian Community Girl Scout troop dressed up as their favorite Native or Disney royalty for the Healthy King and Princess event in collaboration with Health and Human Services (HHS), at the Salt River Recreation social suites.
Troop members brought a male role model or father figure with them for a night filled with fun and education about being a "healthy princess."
Activities began with stretches, followed by a light dinner and the rotating of groups to experience different sessions.
The four sessions were: making a healthy snack (fruit "wands" and a smoothie with HHS Diabetes Services), designing princess frames with Girl Scouts leaders, healthy relationships by HHS Community Health Educator Vurlene Notsinneh-Bowekaty, and a photo station by Michael Schaaf.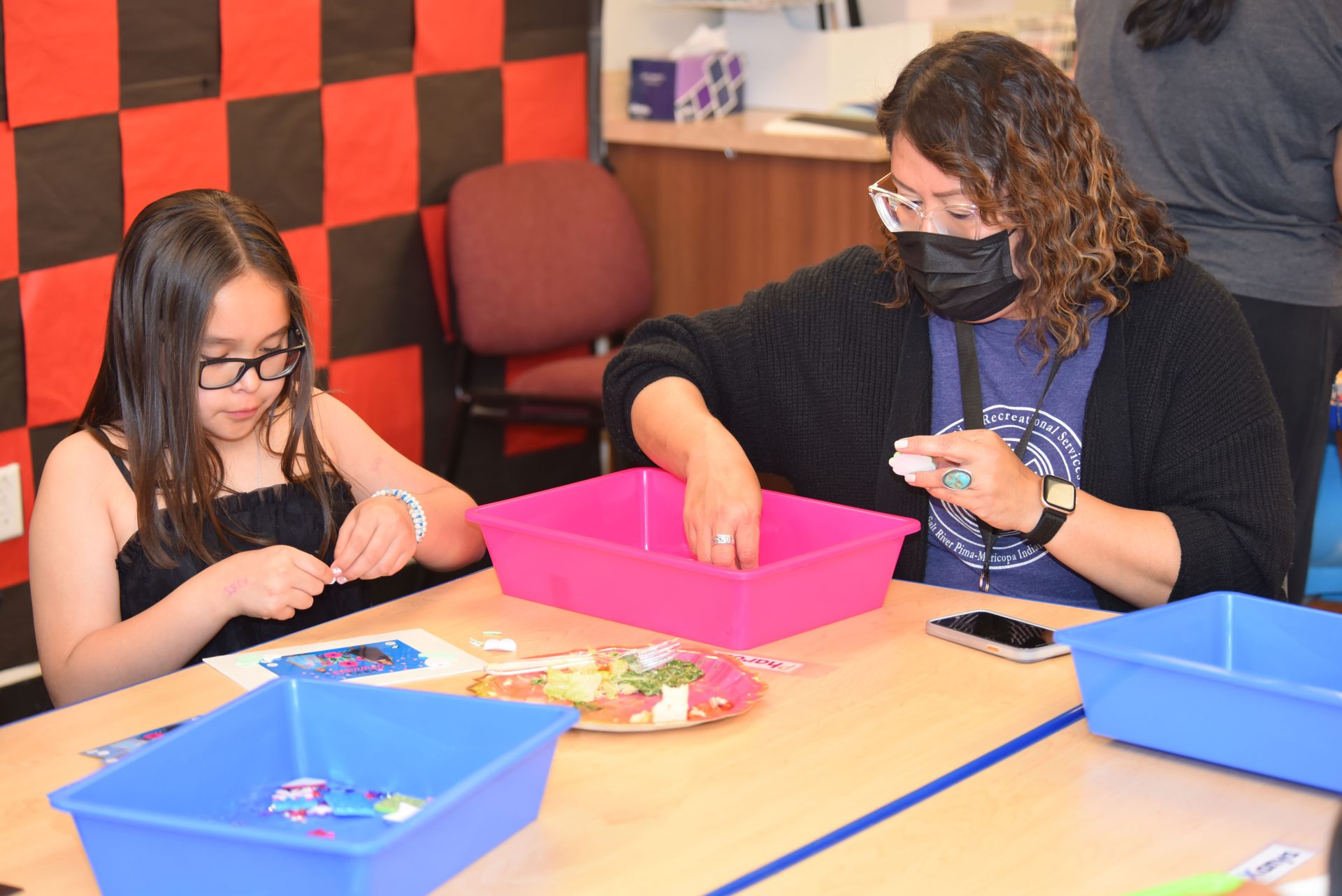 "Everyone seemed to enjoy the company with one another by engaging with the crafts and music. Seeing the girls' smiley faces as they left [for] home made it an enchanting event for all," said Seraphania Gould, social program manager.
The SRPMIC Girl Scout troop was established in 1984-1985 by the Salt River Recreation Department, and the program has flourished to include 23 current members. The Girl Scouts are active in the Community from August through May, every first and third Tuesday.
The SRPMIC Girl Scout Mission is, "Girl Scouting builds girls of courage, confidence, and character, who make the world a better place."