By Kari Haahr
The Huhugam Ki: Museum celebrated its 36th anniversary on November 4 with the opening of a brand-new exhibition, "Coming Home."
The day began with the staples of kui si'ovī svadagam cemait / 'anaaly aschaak (mesquite pancakes) and, for those late to arrive, eggs and bacon with fresh-made cemait / modiily (tortillas). As mesquite pods were milled and bellies filled, the exhibition was then opened to the public.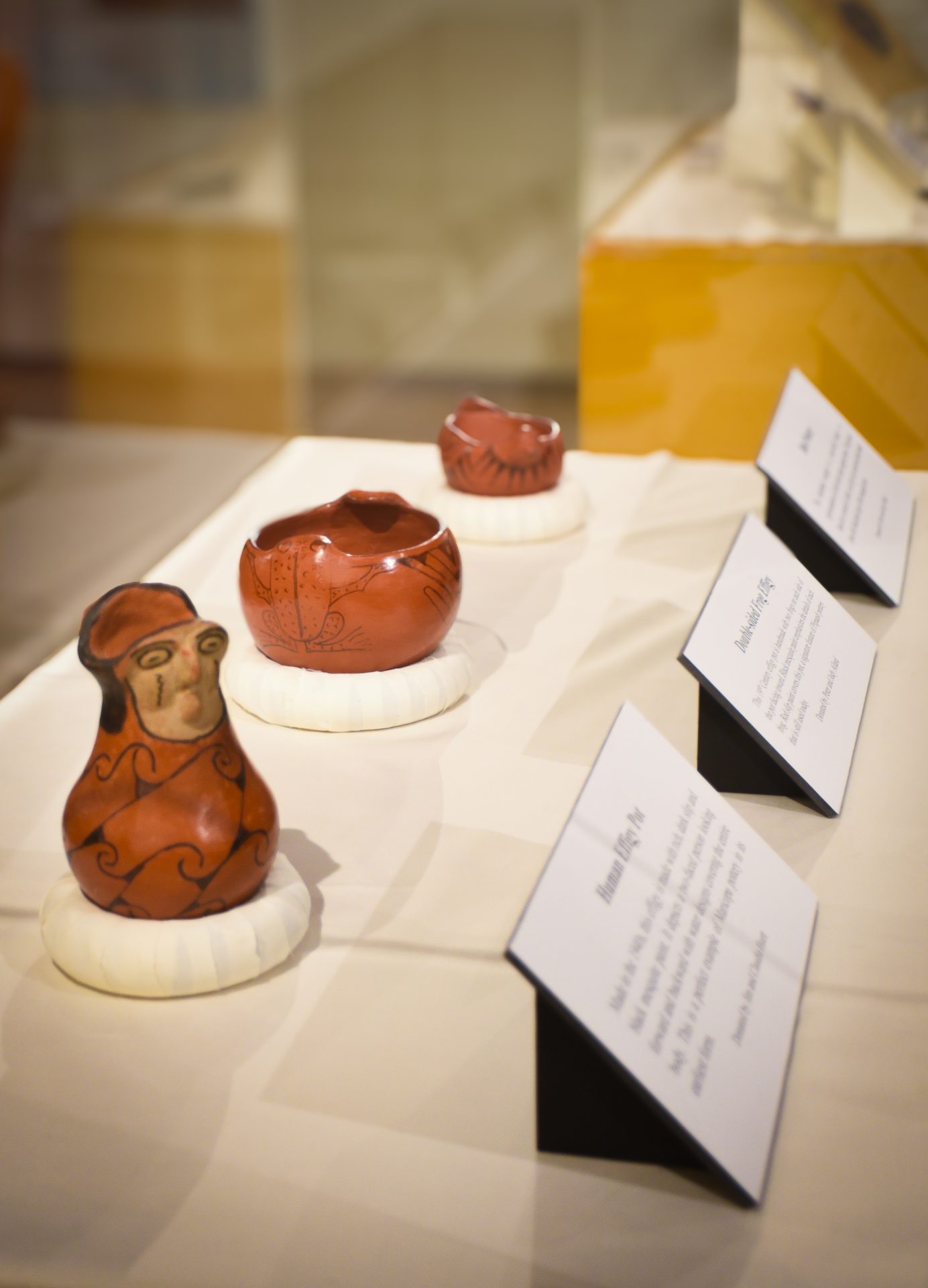 Since the completion of the Repository, the Salt River Pima-Maricopa Indian Community's Cultural Resources Department has been kept busy archiving and preserving the variety of cultural items and artifacts that have been returned to the Community and re-creating some of the more fragile contributions. Many of the items on display are carefully crafted replicas of artifacts dating back hundreds of years. For the "Coming Home" exhibition, museum staff wanted to highlight some of the items that left Salt River long ago and have come home to the Community as items donated, repatriated or returned by other tribes who acquired them in any number of ways.
Among the items showcased are a recent acquisition from Bert Robinson, who spent 16 years as the superintendent of the agency overseeing the Fort McDowell, Salt River and Gila River communities.
According to the display welcoming visitors to the exhibition, the records and items Robinson collected over time continue to provide historical insight, education and context for the Community. Some of the items, such as a 19th century war shield or the photo of Robinson surrounded by traditional baskets, can be immediately appreciated for their significance. Others, like a photo album and field notes encased in glass, draw visitors in for closer inspection. Seeing a photo at a glance only offers a fraction of the story it contains, and visitors will find themselves lost in the swirling cursive field notes and hidden details in historical photographs.
What "home" looks like in Salt River has changed greatly with time, and to reflect that, a portion of the exhibition displays a more modern dining area in contrast with the historical depictions throughout the museum. Given the milga:n translation of the name Huhugam Ki: as "house of the ancestors," it is a fitting home for the legacies of the items returned to ensure their stories are shared with the Community and its visitors.