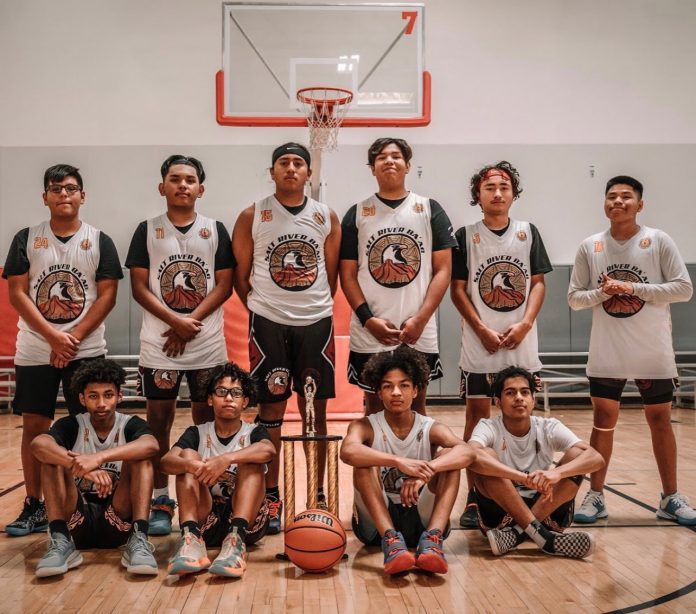 Salt River Ba'ag basketball is still going strong, and games are scheduled over the next three months to keep the players active during the pandemic.
The team was in Tucson on January 16 for the one-day 2021 New Year Tip-Off Tournament. "We love to travel to this tourney because they are very strict on spectators. They only allow the two coaches and one media person for them to go live for parents or people following us," said a team spokesperson.
The following weekend, January 22-24, Salt River Ba'ag will play in the Just4Hoopin league tournament in Chandler. The team usually is ranked in the top four of 12 teams when seeded for the tourney and currently is in third place.
On the weekend of January 29-31, the team will enter the Just4Hoopin MLK tournament. Salt River Ba'ag continues to play league games as well. Follow the team's journey on Instagram: @salt_river_baag.