Associated Farms is one of three farming companies that grow crops on leased land on the Salt River Pima-Maricopa Indian Community. It has been here since 1976, longer than any other current farming operation.
Adam Hatley, partner at Associated Farms, says that his father Sonny was the first in the family to be here, and Adam followed suit to join the operation in 1986. Associated leases approximately 3,200 acres and has about 13 employees right now.
Currently, Associated grows cotton and alfalfa as the two main crops. Cotton is also grown every year, planted in March and ready for harvest by November.
The alfalfa is cut every 30 days year-round until winter and won't be cut from January through February. The farm also grows organic leafy greens, such as spinach, lettuce, arugula and red chard, from September through April.
According to Hatley, the especially hot summer in the Valley this year has presented a few challenges with the crops.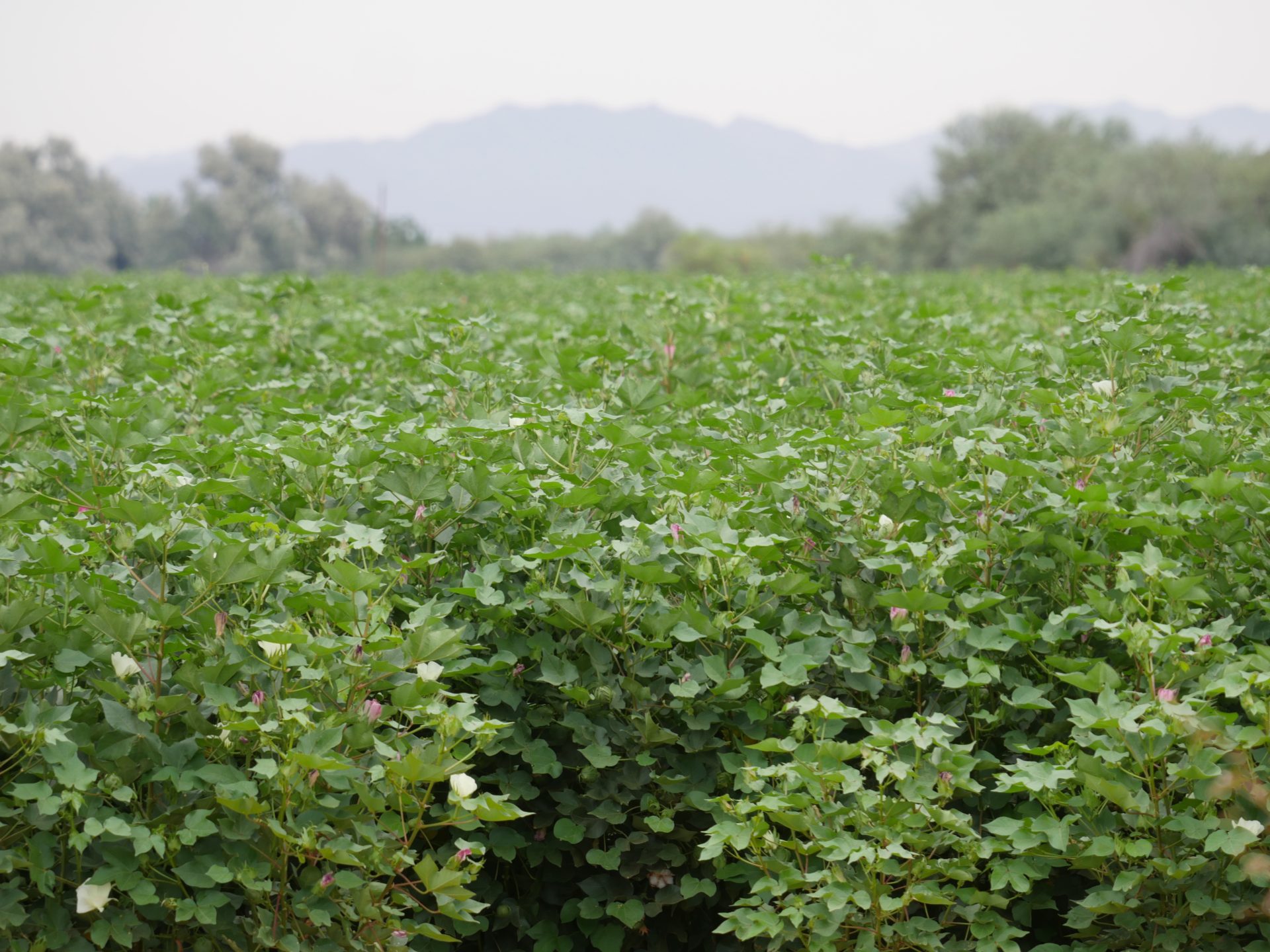 "You can really see the stress in both the cotton and the alfalfa," he said. "The cotton in particular needs to cool off at night. It can take the heat during the day, but it needs a chance to recover during the nighttime hours." The growing cycle of alfalfa has been somewhat stunted by the heat this year as well.
Hatley says that Associated looks out for its employees' health in the heat every day and makes sure that they are taken care of in extreme weather.
After many of these hot summers and successful growing seasons, Associated Farms continues to be a mainstay as a partner with the SRPMIC.
"We've been out here for a lot of years and we've really appreciated the business relationship we have with not only the Community, but the Administration. We really have worked well with them, and we just appreciate the Community's value of agriculture," said Hatley. "Obviously, it is their culture, and it is something we take seriously; we appreciate that relationship we have with SRPMIC."