A chance meeting almost 400 miles away from their homes in the Salt River Pima-Maricopa Indian Community and shared love for "The Happiest Place on Earth" has led to a wonderful friendship that has taken Maria Chavez and Kay McAnlis all across the country, and potentially the world.
Back in 2016, Chavez and McAnlis had just finished a 5K race at Disneyland Park in California when they happened to spot one another among the thousands of racers and visitors. They chatted some, not yet knowing it would be the spark of a running-buddy relationship. "I just happened to run into her; I recognized her right away," Chavez said.
Chavez had traveled to Disneyland on her own, specifically to run in the 5K. McAnlis had traveled with family members, who watched her from the sidelines.
They always knew of one another, and Chavez remembers being on the same bus together to the old Salt River Day School and attending the same church. But the two didn't become close until that chance meeting at Disneyland.
Both are huge fans of Disney and have visited the park several times over the years for fun and for the 5K. Both have an annual pass. For a recent Halloween, the two dressed up as Mouseketeers. Over the holiday season, Chavez met up with McAnlis and her family at Disneyland Park for a quick getaway.
McAnlis's favorite characters are Winnie the Pooh and Bambi. "I just enjoy Disney," she said. Chavez has always been a fan of Mickey Mouse, Donald Duck and Goofy. "It brings back happy memories when I see them. It just reminds me of being a kid," she said. When she visits, "It's a Small World" is a must-ride, plus she indulges in the corndogs and candy apples.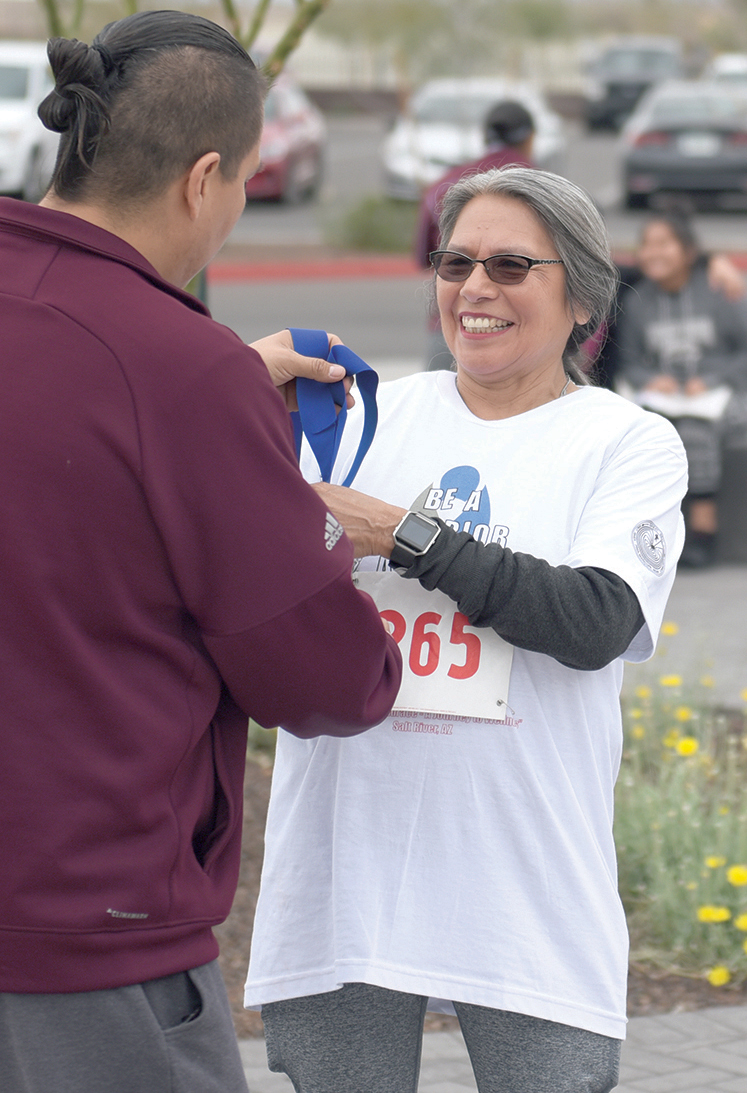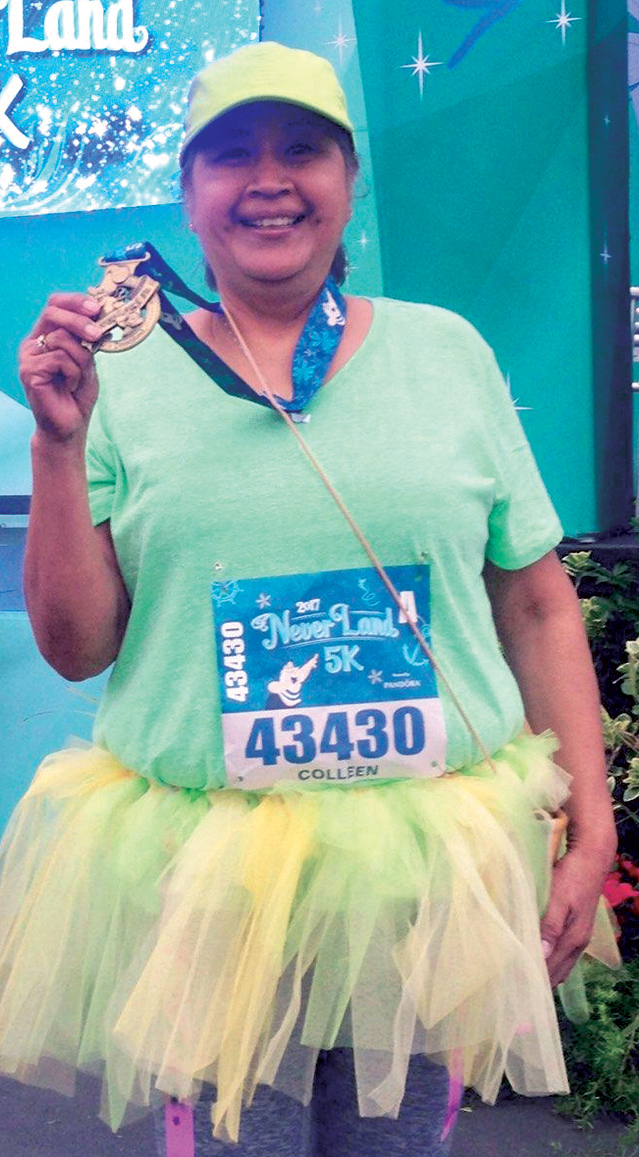 Last year, the pair flew to Florida for a 5K at Walt Disney World Resort. They'll do it again in April for the Star Wars Rival Run Weekend. They plan to dress the part; McAnlis as R2D2 and Chavez wearing a two-toned shirt with the words "Dark Side" and "Light Side."
They've done more than a handful of 5Ks together already, including a Hot Chocolate 5K in San Diego and Las Vegas. The San Diego run was their first together. Chavez likes to run the 5K while McAnlis jogs; when Chavez crosses the finish line, she waits for her friend to cross. "We've just become really good friends with our running," Chavez said.
The duo wants to take their Disney 5K relationship to the next level and participate in the Disneyland Paris Run Weekend in the future. A date hasn't been set yet.
The best part of a Disney 5K, both agreed, was seeing the behind-the-scenes activity of the park, because the route goes through the park and also the back areas of the park that only workers get to see.
McAnlis ran her first Disneyland 5K in 2014. She started doing 5Ks in the Community and wanted to do more, so she signed up for the Disney run. "You don't have to run; you can jog or walk it," she said. "There's no pressure."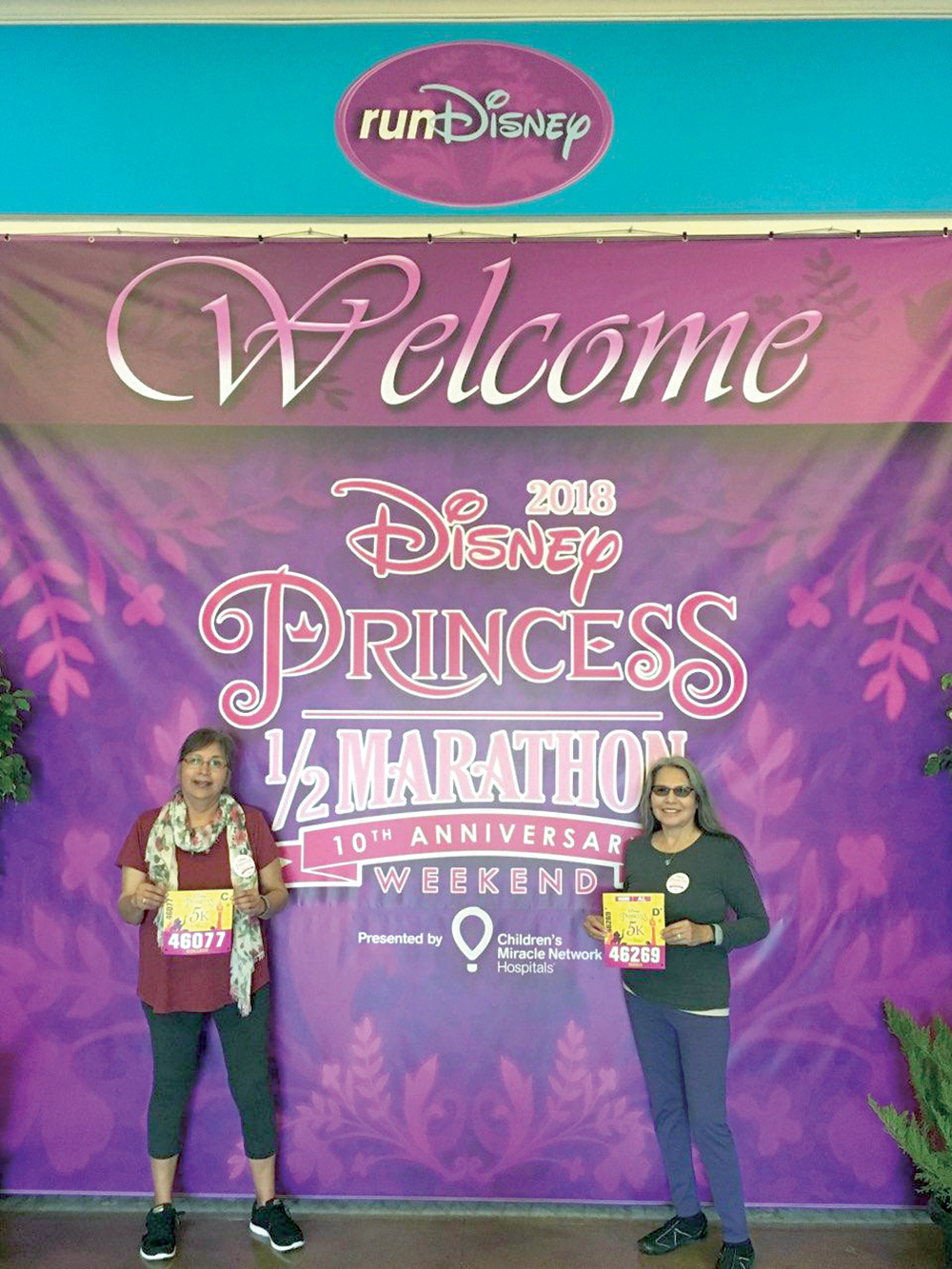 McAnlis said her goal is "to continue to keep up with my grandchildren, go to their games and make many more Disney trips. I've been blessed."
Chavez started running near her home in 2015 after a family health scare. She wanted to get healthier. She's been a Senior Stepper for years but needed to do more physically, she said.
"I've liked to travel ever since I was little; I like to see new things, see new people," Chavez said. "When I was younger, I was really shy. Going out and running helped me to get out of my shell."