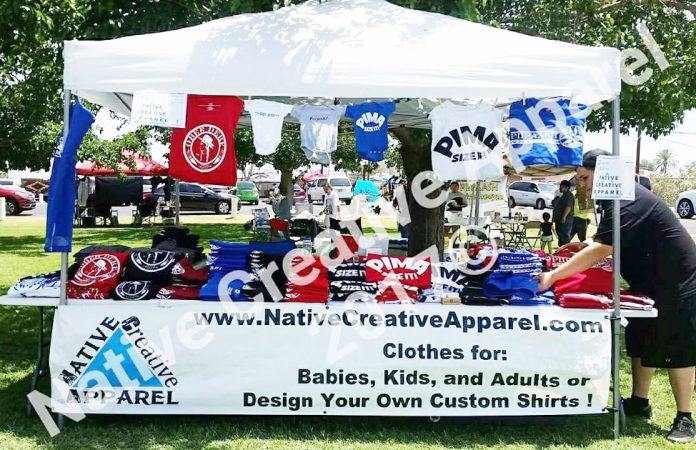 Owners: Isaac and Christina Lopez (we talked with Isaac for the interview)
Year established: 2014
Services: Silkscreen T-shirts and jackets for adults, toddlers and infants, including baby onesies. Designs incorporate Native themes using humor and history. At the beginning of October, the company plans to start selling masks and a new shirt design.
Q: What made you want to start your own business, and why did you choose this type of business?
A: I've been an artist throughout my whole life. I love to draw and make Native designs. When my wife (Christina) mentioned silkscreens, I thought that maybe I would give it a try. She wants to support my talent out in the Community, and that's how it came about. That's why Native Creative Apparel was created.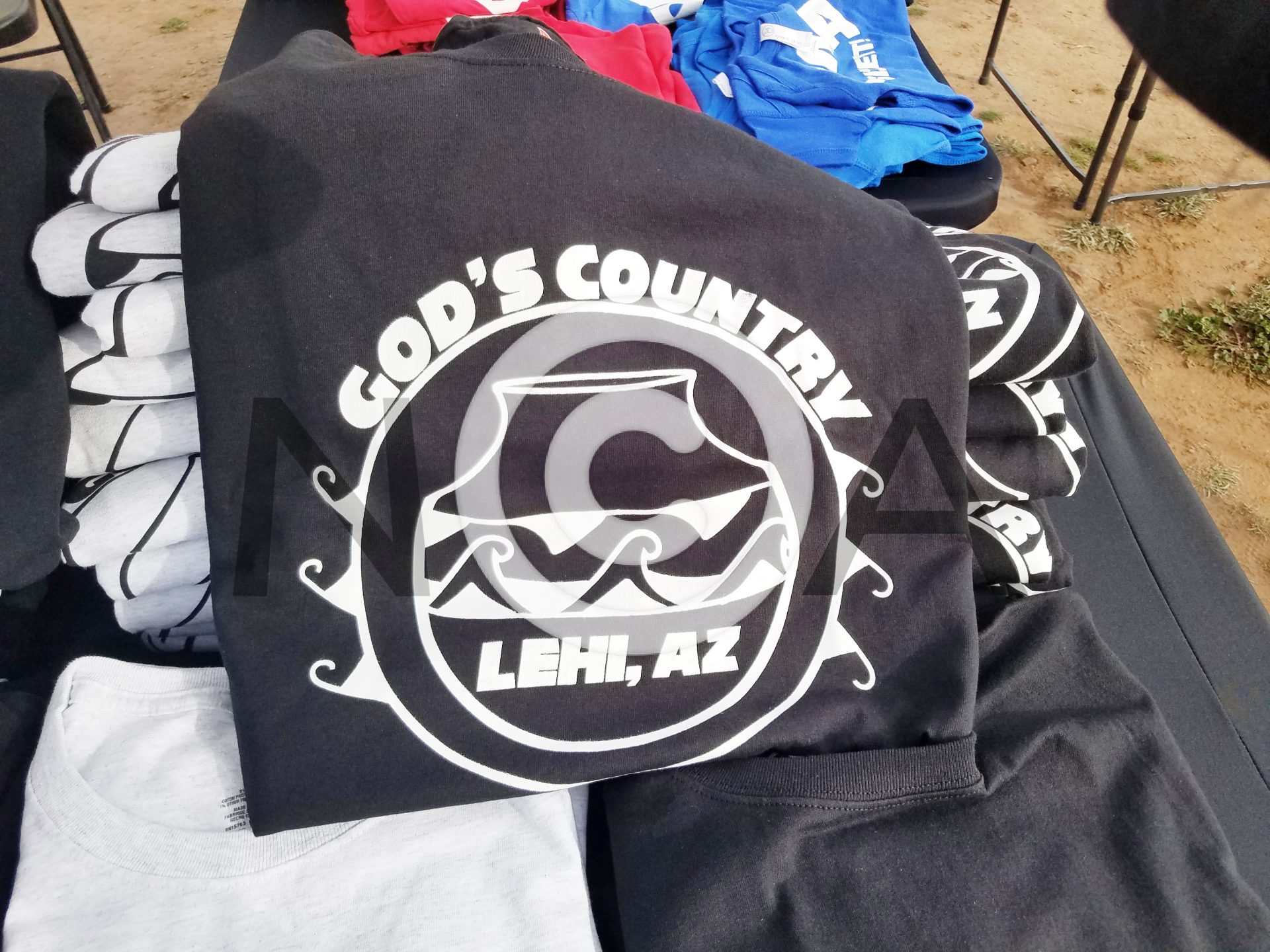 Q: How has the COVID-19 pandemic affected your business?
A: My wife and I are parents of a daughter. I work as well. We usually have her in daycare, but since this whole pandemic is going on, we decided to take her out of daycare for her safety. The business has been put on hold for a while. Plus, it's summer; my workshop in the garage has no AC unit, so it gets really hot in there. This will affect me and especially my materials, because of the water-based ink I use, which dries up quickly. So that's why we closed the silkscreen business for the summer. We will reopen in October and go through the end of spring.
Q: To what do you attribute your success?
A: I attribute my success to everyone in the Community—not just in Salt River, but Gila River, Maricopa, etc. Basically our clothing features mostly humor and funny words, like our bestselling "Eeeyah!" design.
Q: What are your company's goals?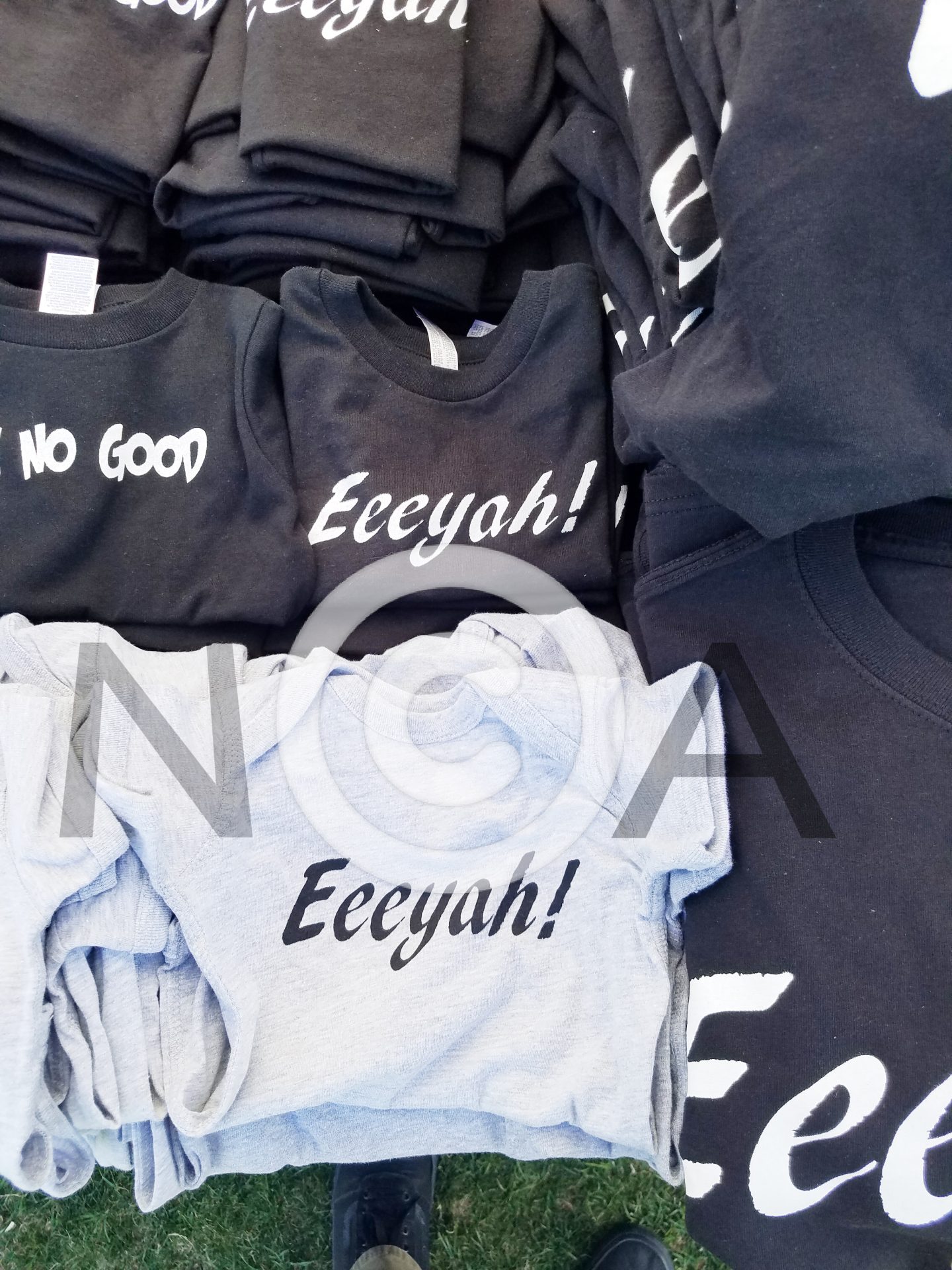 A: Our goal is for our company to be recognized in the world. I want to do silkscreen shirts involving not only the O'odham and Piipaash, but other tribes as well. So, that's pretty much our goal, to have the company recognized.
Q: What is unique about your business?
A: My business is my heritage. It's my heritage and it's for the other tribes out there.
Q: If you could give one piece of advice to someone just starting out in business, what would that be?
A: Start small and work your way up to big. Small is a good way to start your business, and when you keep doing what you're doing, it gets bigger and bigger. Trust me, it does work that way. Native Creative Apparel can be reached by email at nativecreativeapparel@gmail.com and by phone at (480) 410-8685. Check out their website at www.nativecreativeapparel.com.