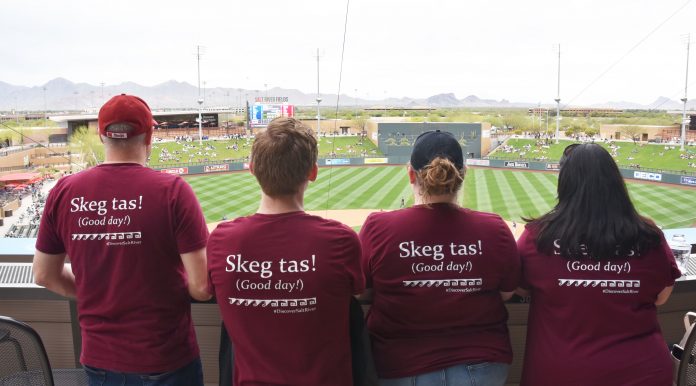 The Salt River Pima-Maricopa Indian Community's Community Development Department (CDD) hosted a gathering of vendors, developers and SRPMIC staff on the Pepsi Patio at the Arizona Diamondbacks vs. Los Angeles Dodgers spring training game on March 28 at Salt River Fields at Talking Stick.
Around 160 people responded to an RSVP for the celebration of tourism and development within the Community.
"Because of the uncertainty of spring training this year, we decided to put [the recognition of tourism and development] together for one big celebration," said CDD project manager Aaron Studebaker.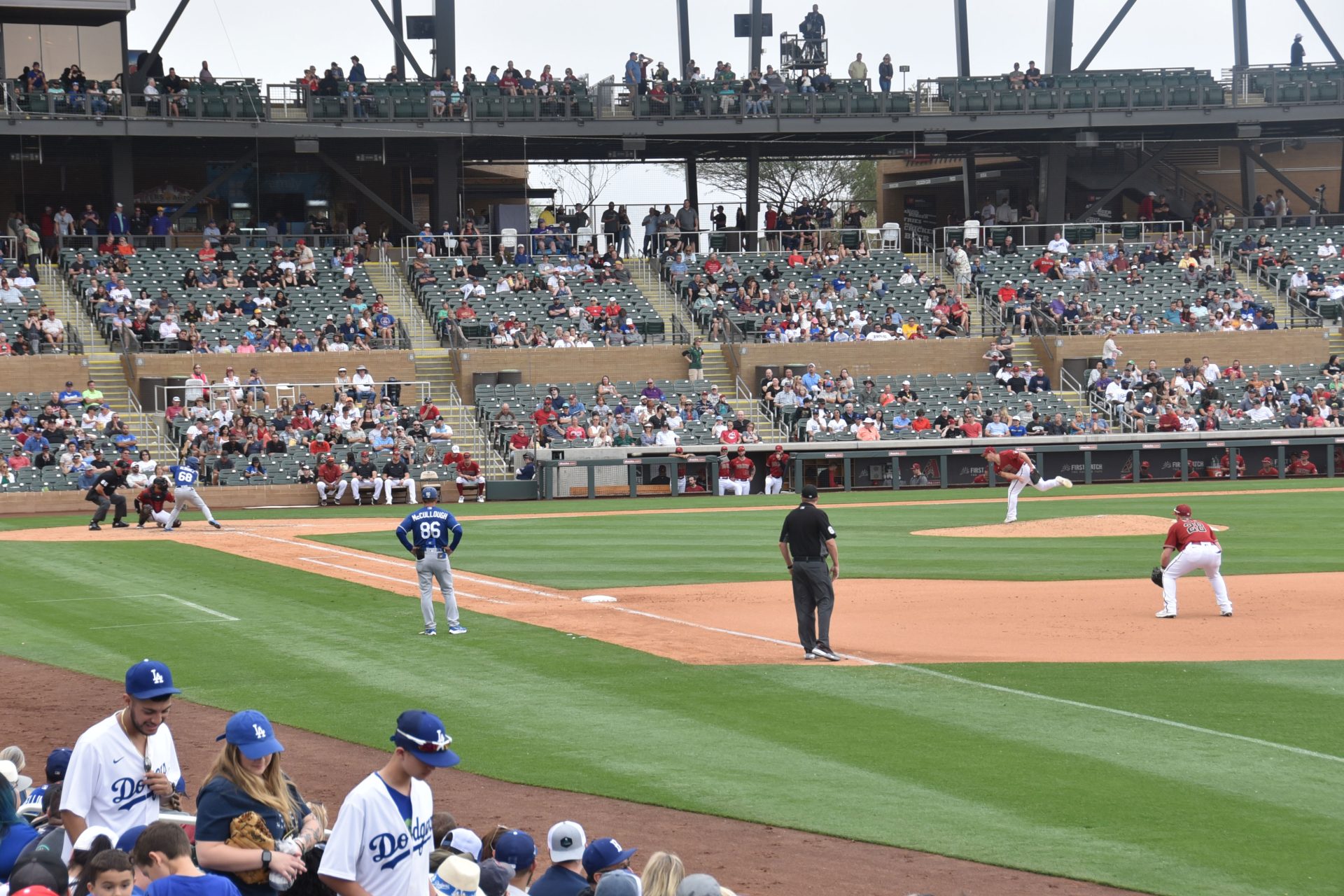 "It's a way for us to get face to face with partners we haven't seen in a couple years, or those we've only been talking to through masks or on Zoom, so it's re-engaging in those relationships. I met five people today that I've been working with for a year, and we realized we hadn't met each other [in person] before. I think that was a great thing, [and so was] being able to brainstorm and talk and see the facilities and experience what we had all been used to experiencing for years. That has been kind of taken from us in the last couple of years. It reinvigorated the mentality of partnerships, and we're excited to get back to the new normal."
A mixture of Diamondbacks and Dodgers fans cheered on the teams from the patio. The Dodgers took a quick 2-0 lead in the third inning, but the Diamondbacks scored five runs in the seventh inning to make the score 5-2 as rain began to drizzle on the field.
The Dodgers scored another run in the eighth, but they were not able to produce any more runs after that, so the Diamondbacks came out on top 5-3.
Dwayne Manuel's Digital Painting
Near the winding stairs a few feet from the stands along the third base line at Salt River Fields is a new digital art installation by SRPMIC artist Dwayne Manuel.
Designed on a digital illustration app on an iPad, the art piece ties in elements of the Community with baseball, using the visual of two baseball bats.
Manuel added a basket design and gave it the feel of floating water splashing around, a nod to the O'odham being the River People.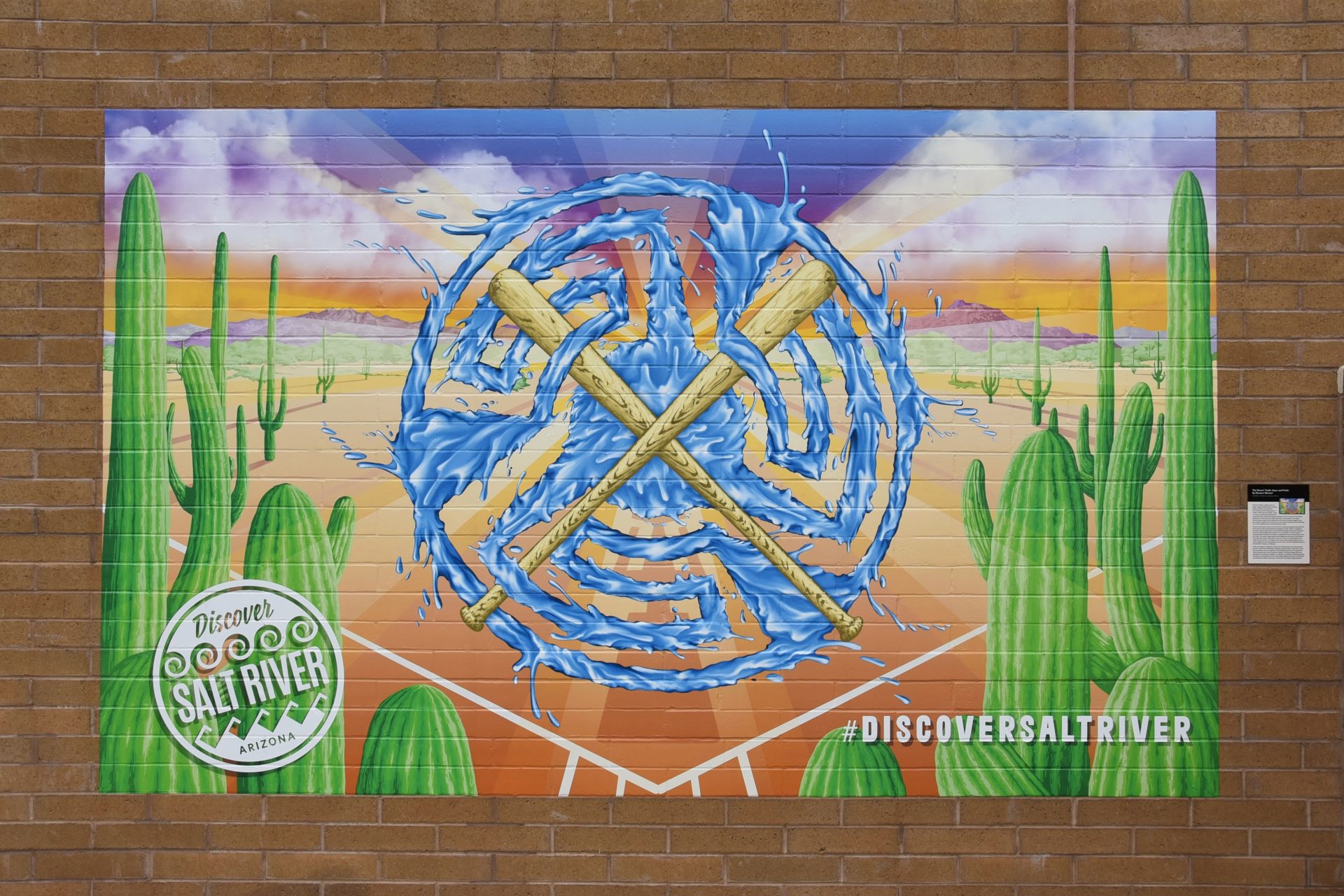 "The last piece I added to incorporate baseball was the baseball diamond. I always thought it would be cool to tie in the desert landscape with a baseball diamond, like when we were kids playing in the middle of the desert," said Manuel. "There is a small hint behind the basket design with a subtle reference to the Man in the Maze (I'itoi or Se'ehe)."