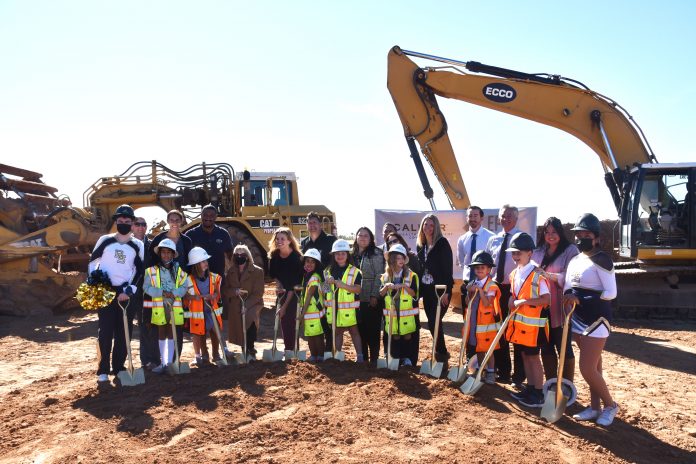 On January 26, Rancho Solano Preparatory School held a groundbreaking ceremony for a new Lower School (pre-K to fifth grade) campus on Salt River Pima-Maricopa Indian Community land at 8075 N. Pima Road.
The new campus will be built across the street from the Middle and Upper School campus (sixth to 12th grade) and will be funded by the alternative asset manager and fund sponsor company Caliber.

Rancho Solano will lease the space from Caliber for 20 years, with an option to renew for 10 years. The campus is designed by architectural firm Orcutt/Winslow.
The projected total cost of the construction, according to Caliber, is $11.5 million, and the projected opening of the new campus will be August 2023.
Dr. Martha Braly, principal at the Lower School campus, said that the current campus at 5656 E. Greenway is a beautiful location, but the school is outgrowing the space.
"We wouldn't be able to [open a new campus] without the SRPMIC giving us the opportunity to build on the land here. So we're very excited," said Braly.
Pre-K Coordinator Dr. Theresa Nabavi said that the location of the new campus gives them a closer connection to the Upper Campus.
"It gives us a great opportunity for our students to connect through the years and look forward to new traditions as a learning community," said Nabavi. The campus will feature customized classrooms for the many subjects in the Lower School curriculum and will include a new gymnasium and an outdoor sports field and court.