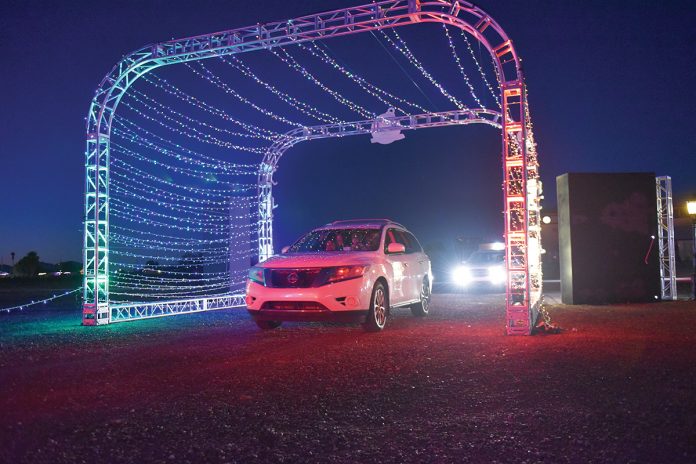 The Salt River Pima-Maricopa Indian Community held its annual Christmas celebration on Saturday, December 11 at the Salt River Community Building parking lot. The event featured a drive-thru light show, holiday treats and more. Cars started lining up at 3:30 p.m. for the drive-thru; by start time at 6 p.m. cars were lined up on the southbound lane of Longmore Road and turning from Thomas Road, where the line stopped at the corner of Dobson Road and Thomas Road.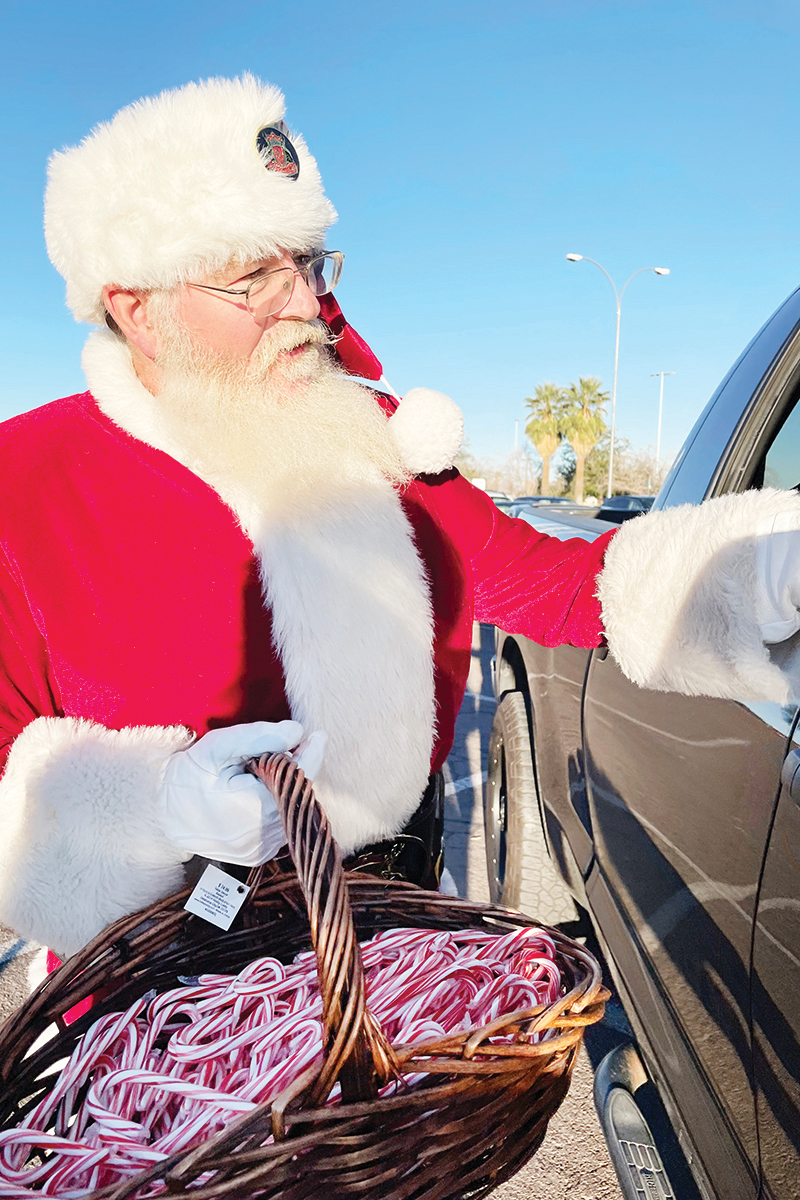 Santa announced over the radio that the event was starting and welcomed everyone to the Community Christmas Drive-Thru & Holiday Lights Extravaganza. The "The 12 Elves of Christmas" story was presented in the light show.
Families received bags of Christmas cookies, hot chocolate mix and candy canes for two, and children received stockings filled with candy and a toy.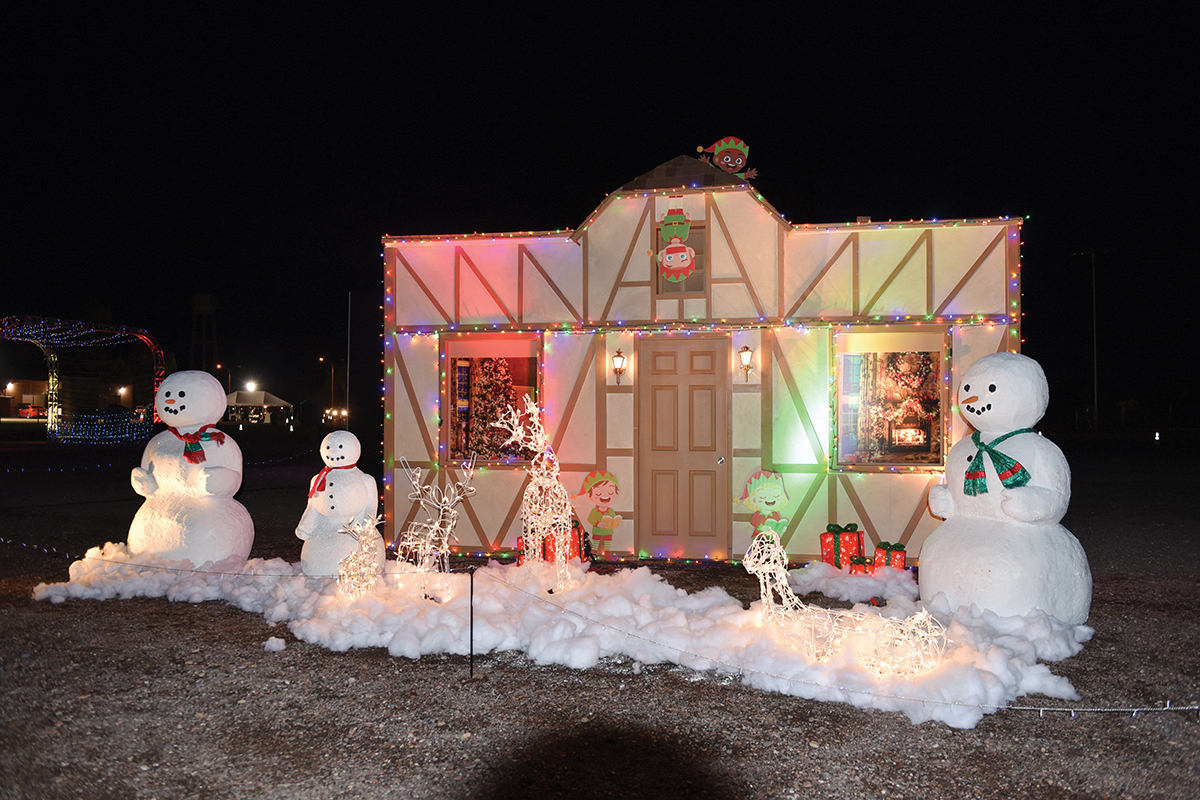 Prior to the event earlier that day, 25 families who had won a private meet-and-greet were able to come out and take family photos with Santa.
For information on upcoming events, visit the SRPMIC Facebook page at www.facebook.com/SRPMIC.