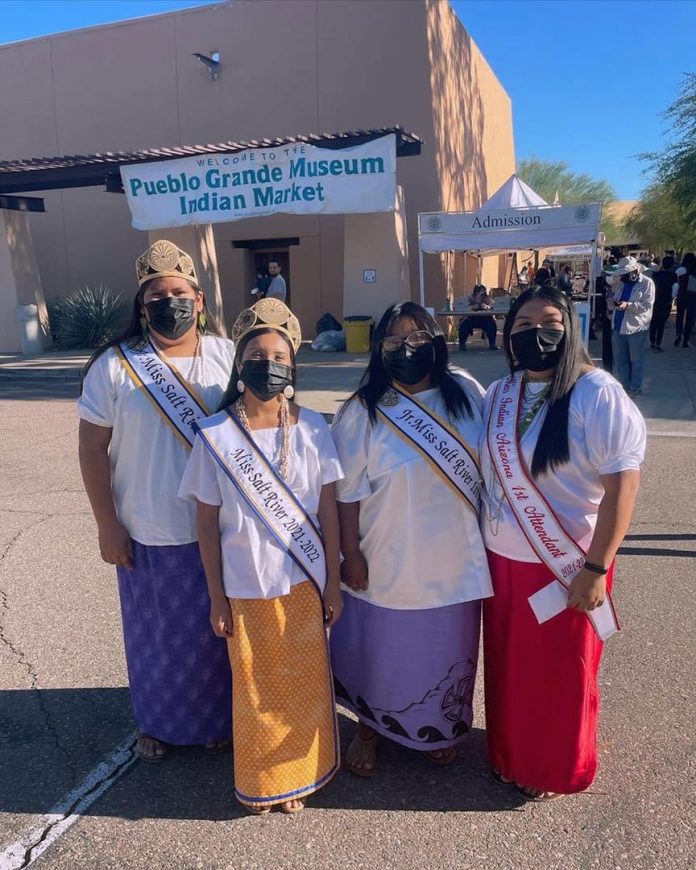 On the weekend of December 11 and 12, the Salt River Royalty visited Pueblo Grande Museum and Archaeological Park in Phoenix to share their talents with the audience and provide information about the Salt River Pima-Maricopa Indian Community. The demonstrations took place during the museum's 44th annual Indian Art Market, which was open to the public from 9 a.m. to 4 p.m. each day.
Along with their chaperones, the Miss Salt River Court attended: Miss Salt River Sistine Lewis, Junior Miss Salt River Robin Ramirez, Junior Miss Salt River First Attendant Riana Cisneros, and Miss Salt River First Attendant Nani Reina.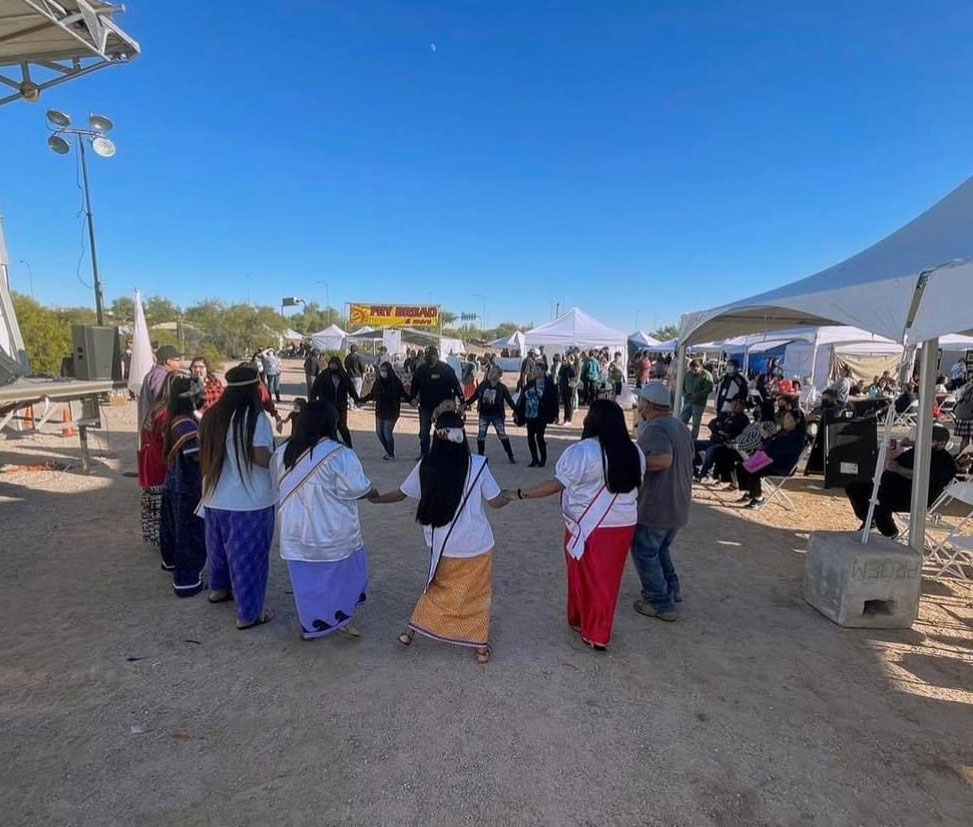 For the performance portion of the event, SRPMIC Vice-President Ricardo Leonard and his son Bowie Leonard were invited to sing.
On Saturday, Royalty performed traditional O'odham dances, which included the swing dance with their mock sticks and three social dances where everyone was encouraged to join in. Jacob Butler, who was holding art demonstrations at the event, helped to lead the social dances.
On Sunday, Royalty members performed five bird dances to demonstrate the style of a Piipaash dance.
"We asked Lynwood Vest and his grandson Cameron Ramirez to come out and sing the Piipaash songs for us to dance to. It was important for us to showcase a little of both cultures with everyone, and we were lucky to have support from a few of our Community's singers so we could do so," said Miss Salt River Committee Chairwoman Martha Martinez.
"We do our best to represent the Salt River Pima-Maricopa Indian Community and try to make the most out of our in-person events since we're still in a pandemic. We want everyone to be safe while attending events such as this, as I know many of us really enjoy and miss meeting people."