The 2022-23 high school basketball season has begun, and as the Westwood High School girls' basketball reaches the middle of their season, they are sitting at No. 1 in the 6A East Valley with a record of 6-3. On Monday, December 12, the freshman, junior varsity and varsity played against Cesar Chavez. The varsity Lady Warriors team beat the champions, 59-50.
This year the Lady Warriors have seven seniors, including Salt River Pima-Maricopa Indian Community members Kristine Scabby, Alexis Smith and the late Royce Manuel's daughter Shandiin Manuel. SRPMIC member Angelina Montoya is one of four juniors on the team and is this year's team captain, along with Scabby.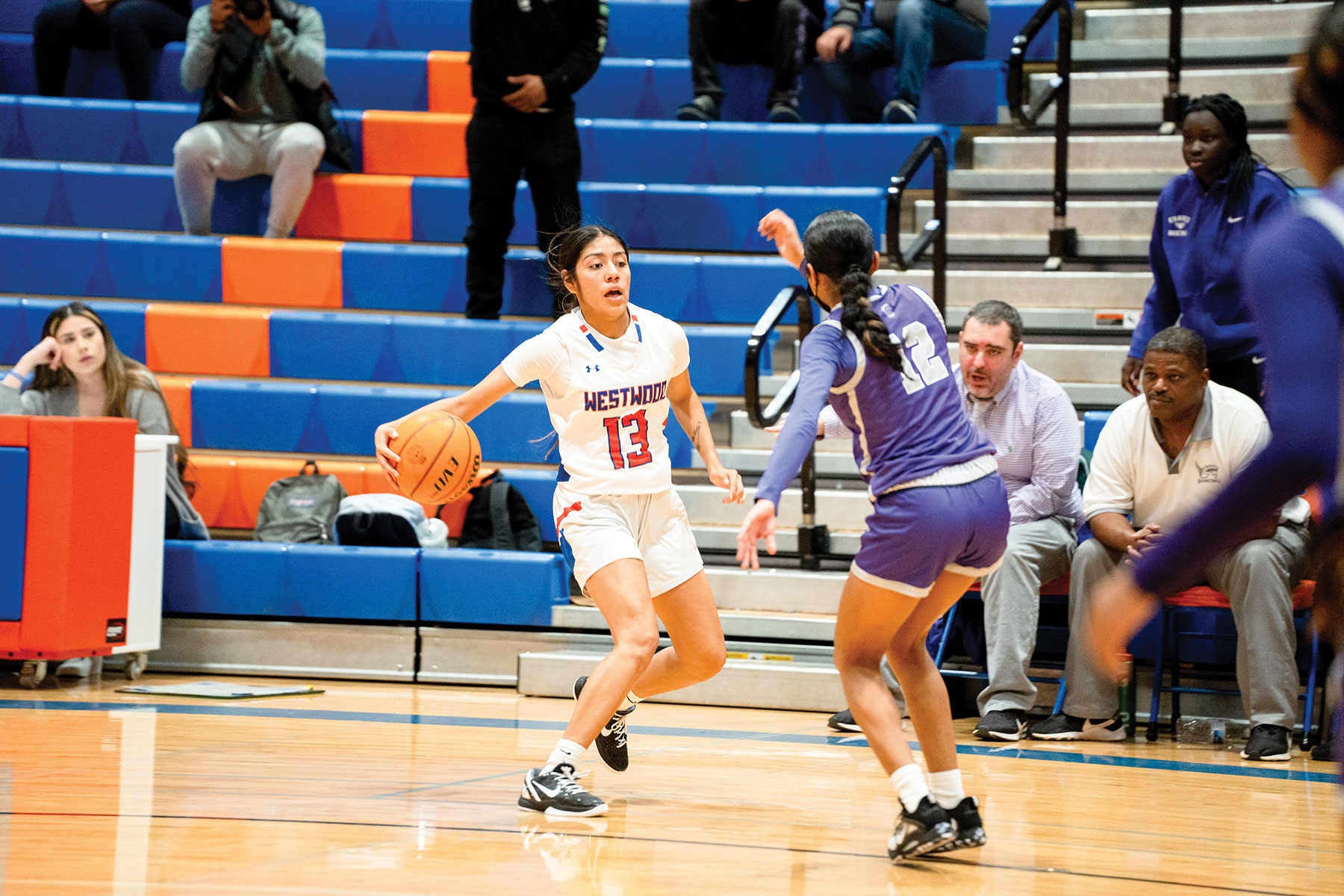 The varsity Lady Warriors beat Mountain View on Wednesday, December 14, with a score of 63-62, before going on their winter break.
A newcomer to the Lady Warriors organization is freshman Taylor Moore, who plays on both the freshman and junior varsity teams.
"It feels really good because I get to be around people who I have a lot of fun with and really support me. We just have a really good vibe together, we work as a team, and we really just get the job done and win," said Moore. She looks up to the older players and considers them her inspiration. "Mostly I'm watching just the way they play basketball, and I hope I can be as good as they are. I want to up my game to varsity and just be a better player in general."
For more information and the upcoming schedule, visit www.maxpreps.com/az/mesa/westwood-warriors/basketball/girls/.