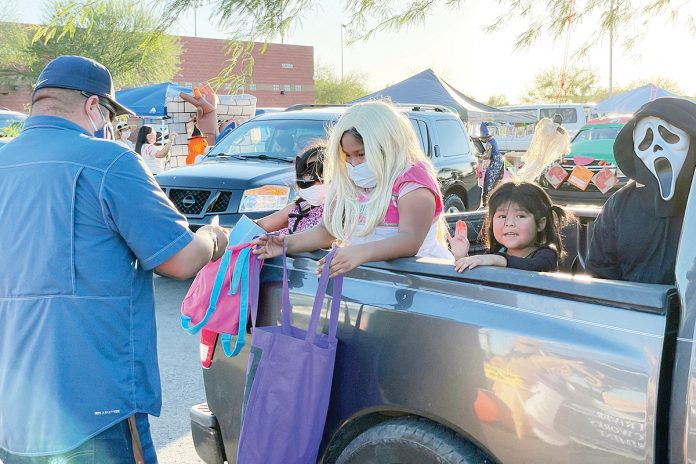 Salt River Schools' Safe Schools and Security Team held its annual Spooktacular event on Thursday, October 21. Cars lined up along Country Club Drive to Chaparral Road to the Salt River High School North Parking Lot for the evening drive-thru event, for which a number of Salt River Schools departments and Salt River Pima-Maricopa Indian Community departments and programs set up Halloween-decorated booths.
This was the fifth annual Spooktacular; the event is usually held inside Salt River High School, but it was skipped last year due to the COVID-19 pandemic. This year, the Salt River Schools staff were happy that the SRPMIC Council approved the event.
"It's one of our biggest events. Everyone looks forward to it; it gets bigger and bigger every year," said Salt River Schools Communications and PR Director Taté Walker. "We have education departments, but there was also Public Works, the Children's Foundation, the Miss Salt River Pageant Committee and Court, the Salt River Fire Department, Youth Services and more. We can't forget about our Safe Schools and Security Team; they are the ones who put on this event every year, and they do an amazing job." To ensure that everyone had a spooky good time but a safe good time, everyone respected social distancing, stayed in their cars and collected Halloween treats that were prewrapped. "Also, thank you to the Salt River Police Department, which always helps us out with traffic control," added Walker.
Because it was a drive-thru event, SRS decided to provide fun activities as people drove along the Trick-or-Treat Trail.
Earlier in the week, SRS staff members decorated pumpkins that represented their favorite books. The pumpkins, along with the books, were given to those families who decorated their vehicles. There was also a costume contest, and the top three costumes received a prize. The last contest was for best booth; every car filled out a survey and voted.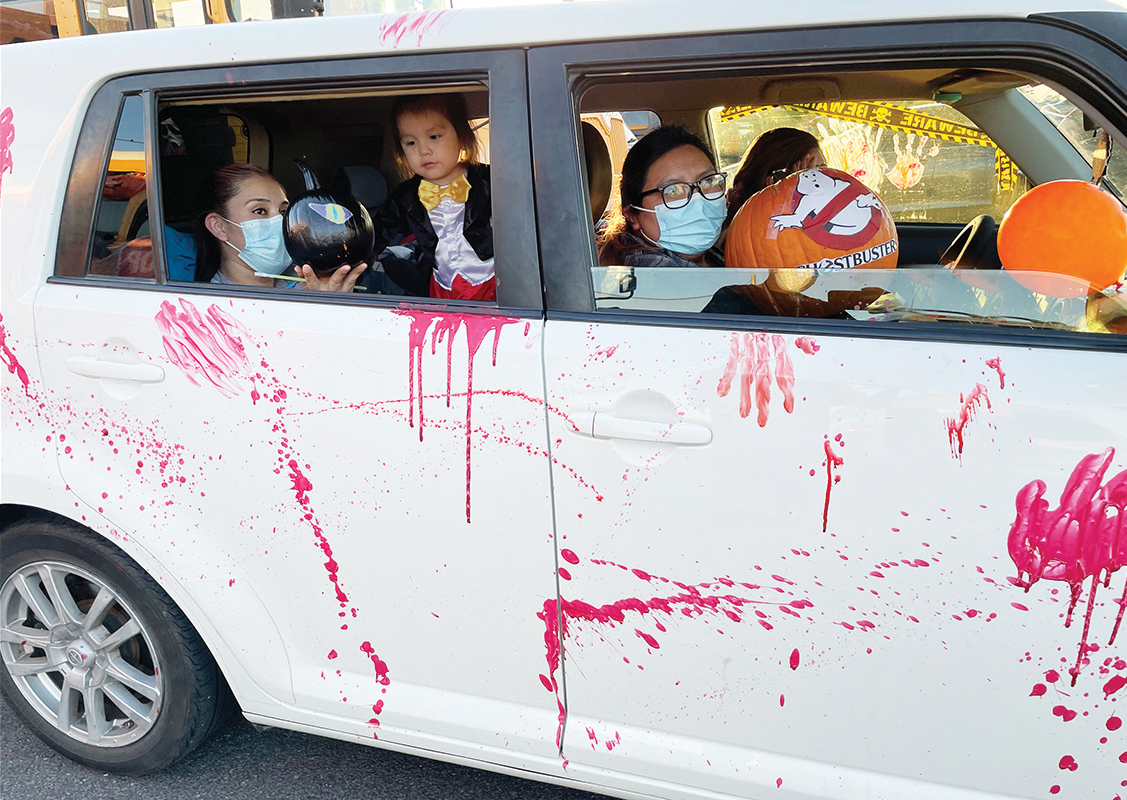 Makayla Howard, Salina Sampson and Sheralynn Sampson decided to decorate their car as they brought their little ones to the drive-thru event. Their white car was a great contrast for the red paint that mirrored blood splatter.
"We like Halloween and wanted to get into the Halloween spirit," said Howard as she held up her prize-winning pumpkin.
As families left the Trick-or-Treat Trail, they had to pass through two haunted school buses decorated by students from the Accelerated Learning Academy.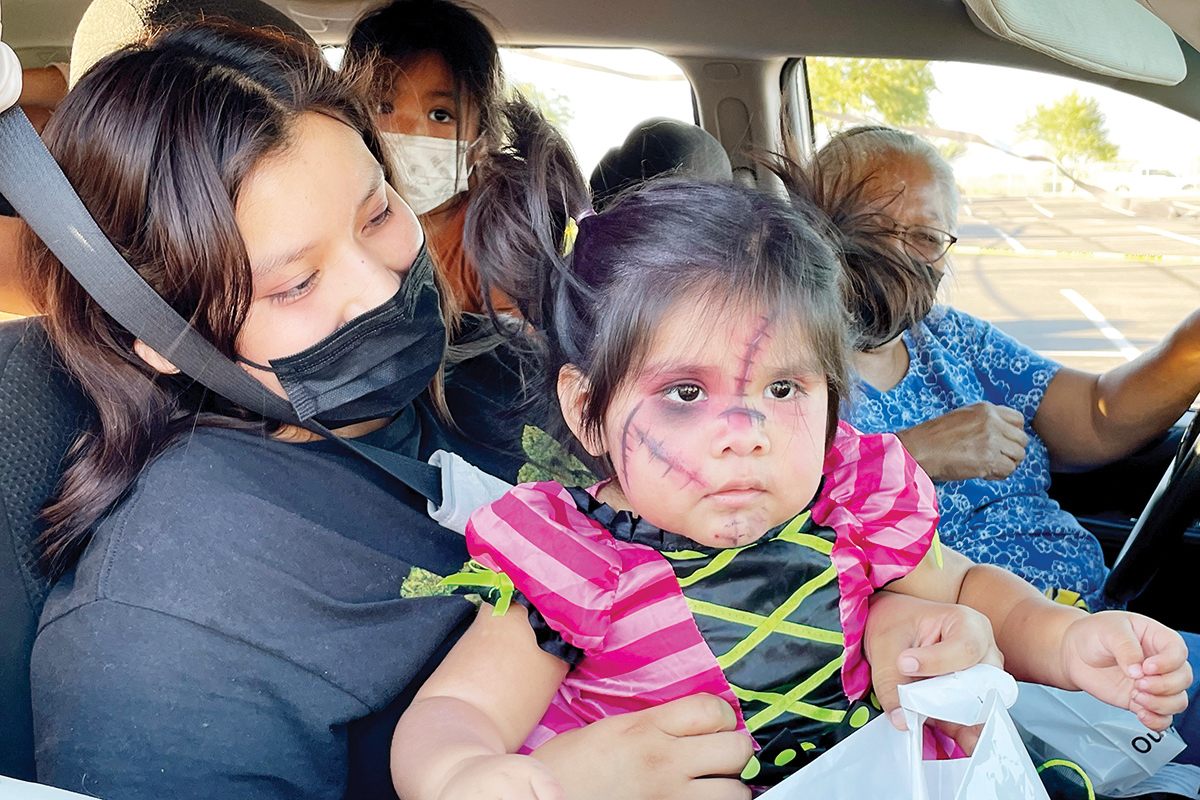 "The past couple of weeks have been crazy trying to pull this event together, but I am so grateful we were able to put this on for the Community," said School Security Officer Tara Grey. "We wanted the kids to come out, since … there [was] no trick-or-treating in the Community this year. We just wanted to do something fun for the kids. We do this every year and it's our favorite thing."
To see the contest winners, photos and video, visit the Salt River Schools social media pages at www.facebook.com/saltriverschools and www.instagram.com/saltriverschools.