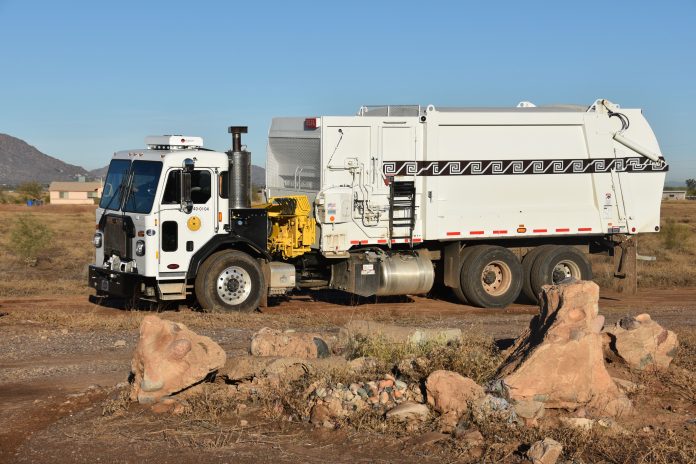 As the old saying goes: It's a dirty job, but somebody has to do it.
And that's what the Salt River Pima-Maricopa Indian Community's Public Works Sanitation solid waste operators are here for. The department tackles three different types of trash pickup in the Community: bulk, commercial and residential.
With bulk trash pickup, solid waste operators service four zones in the Community. Each homeowner gets one bulk trash service per month, and at a resident's request, a 15-yard (sometimes larger) "roll-off" box is dropped off Monday through Friday or Friday through Monday at the home for residents to load by hand.
What constitutes bulk trash is anything that doesn't fit in a normal 95-gallon can, such as large items, tree trimmings and brush, or boxes.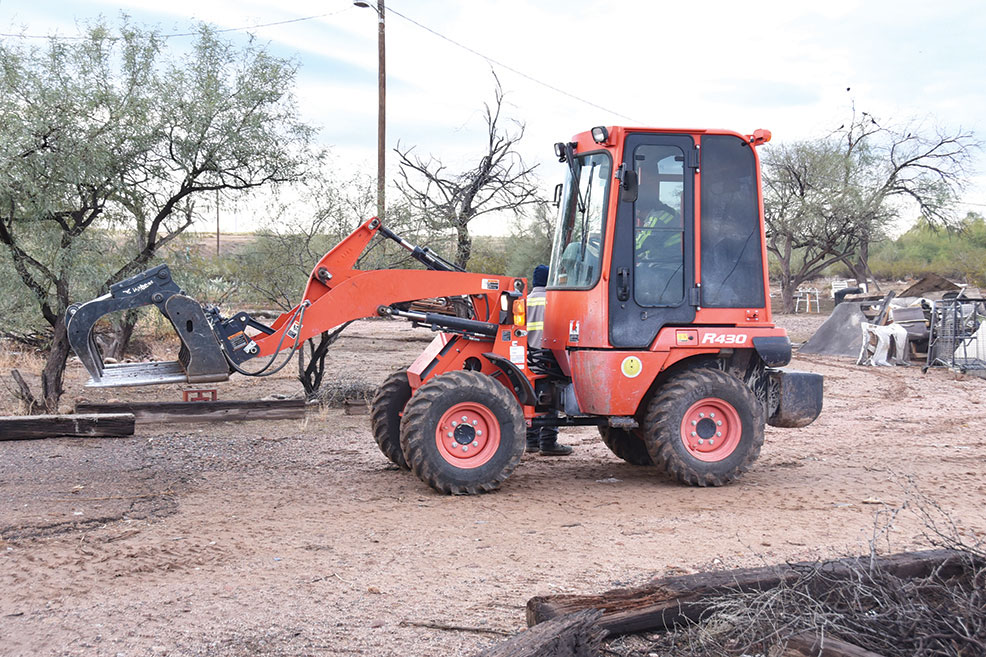 Then solid waste operators and general laborers will come to pick up the trash that is placed at the side of the road. A Kubota R-430 tractor is used to load the trash into the rear load truck to be driven away to the Salt River Landfill.
General laborer Sam King said that it's an easy job for him.
"Before I was doing this, I was working day labor. A lot of times, as a day laborer, I worked at the landfill to pick up trash," said King. "So, the transition has been easy and I enjoy doing it."
Commercial trash is picked up at businesses Monday through Saturday, including holidays.
Equipment Operator II Randy Fresquez was picking up commercial trash at Casino Arizona at Talking Stick resort when I spoke to him.
"Right now, I'm operating a roll-off truck," said Fresquez. "What we do is service and haul trash containers ranging from 20 yards to 40 yards long. I'm servicing the green waste containers, switching them out and leaving an empty one."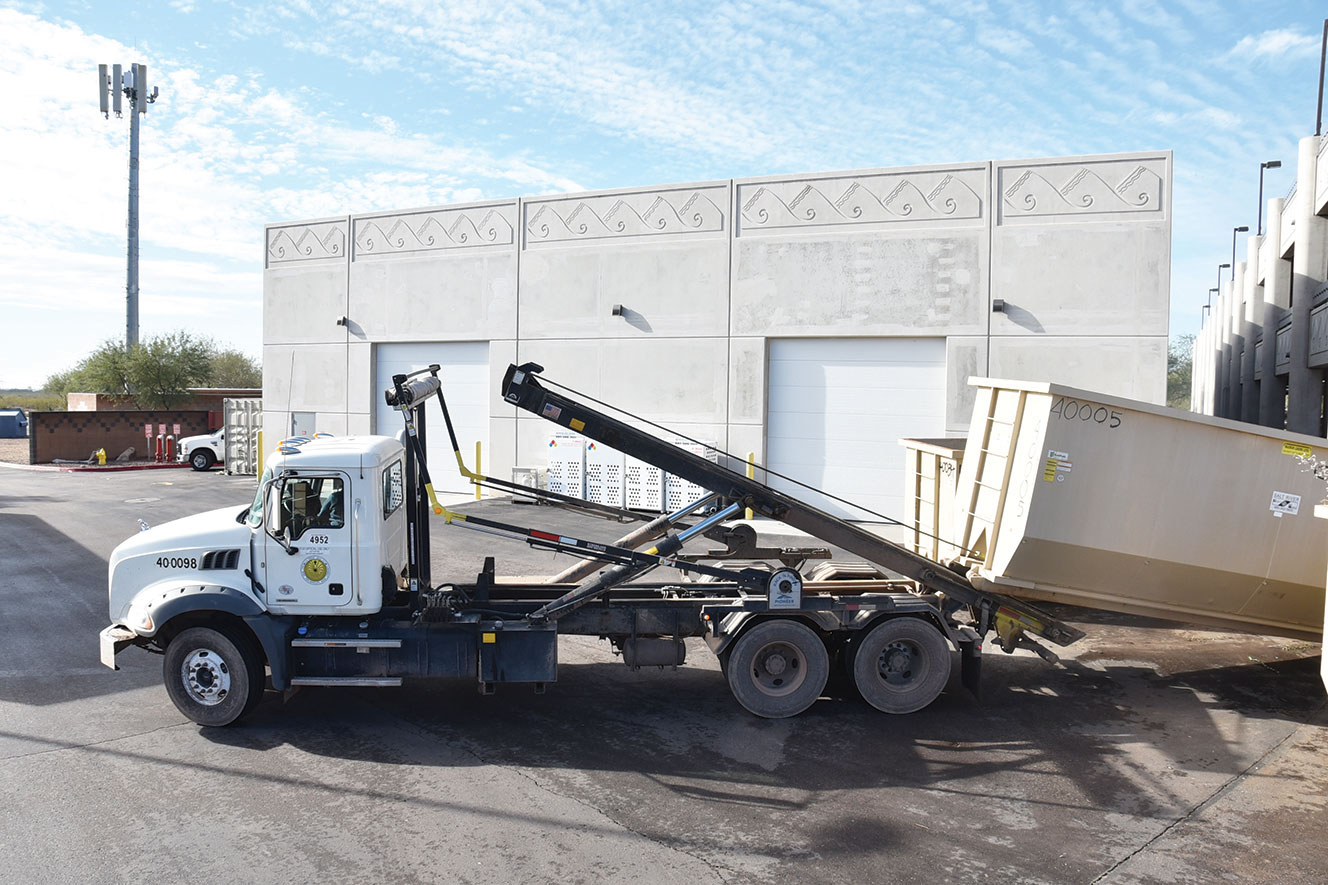 A solid waste operator I and II operate side loaders, which are vehicles that can pick up residential trash using a mechanical arm to grab the trash and recycling bins.
In order to be a solid waste operator, Solid Waste Supervisor Wilkin Ray said that you have to get at least a class B commercial driver's license, as the trucks are difficult to maneuver and have many moving parts.
Solid waste operators work three days a week in nine-hour shifts, from 6 a.m. to 3:30 p.m. That's how long it takes to pick up trash along the route and transport it to the landfill. On Tuesdays and Fridays operators pick up residential trash, and on Thursdays they pick up recycling.
Tablets running the geo-coded program "Encore" take drivers to the location of each stop in the Community, which makes it easier to follow a route that has many twists, turns, back roads and dirt roads.
Currently, six employees who are Community members work in the Solid Waste division.
For additional information regarding solid waste, go to the Solid Waste webpage at www.sprmic-nsn.gov/government/public-works/solid-waste.
How You Can Make Things Easier for Solid Waste Operators
Do not overload trash containers, because it makes them too heavy to be lifted by the trucks.
Community members should have their containers placed out before 6 a.m. on the day of pickup. The department says it receives many calls/complaints stating that customers had their containers out, but when the drivers passed by, the customers did not have their containers out.
Place trash containers 3 feet apart from each other so the arm of the truck can pick up the container.
All trash must be bagged.