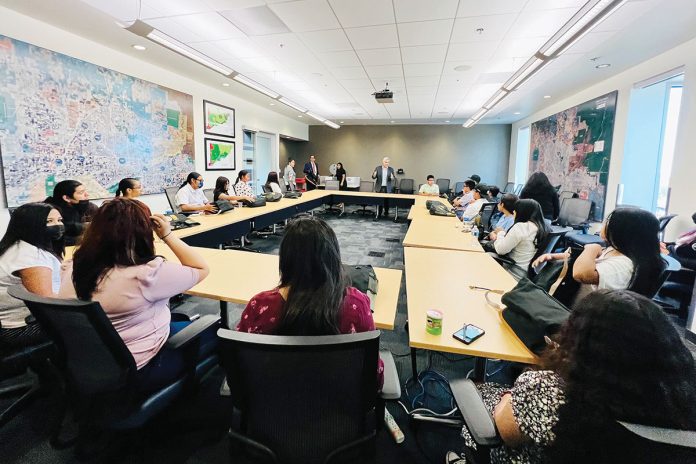 After the Young River People's Council (YRPC) resumed with a group of new youth in September, October's fall break was a perfect opportunity for the new group of young people to get in some leadership training. They gathered for a four-day leadership workshop on Wednesday, October 5, through Saturday, October 8, at the Round House Café and Way of Life Facility.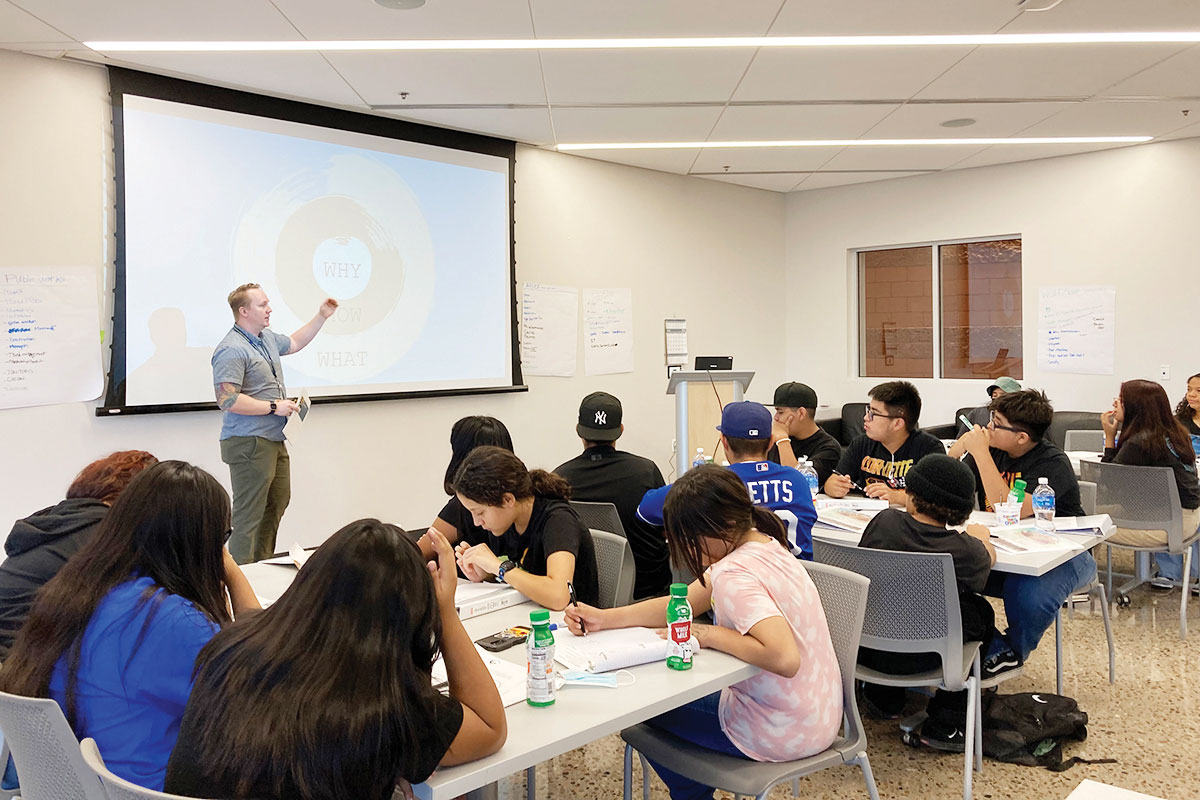 "We thought we'd utilize that time for them to get going, to hit the ground running in their leadership development," said Janyse Salinas, Youth Services supervisor for the YRPC. "It's an easy introduction into leadership. We had speakers lined up from different [Community] departments. They [youth also met] with Tribal Council, including the president and vice-president of the Community."
The YRPC members began their first day of training with a cultural presentation from Cody Achin, outreach coordinator for the O'odham Piipaash Language Program. Achin taught the youth how to introduce themselves in both O'odham and Piipaash. Isaac Lopez, cultural youth development specialist, taught them how to make shell etchings.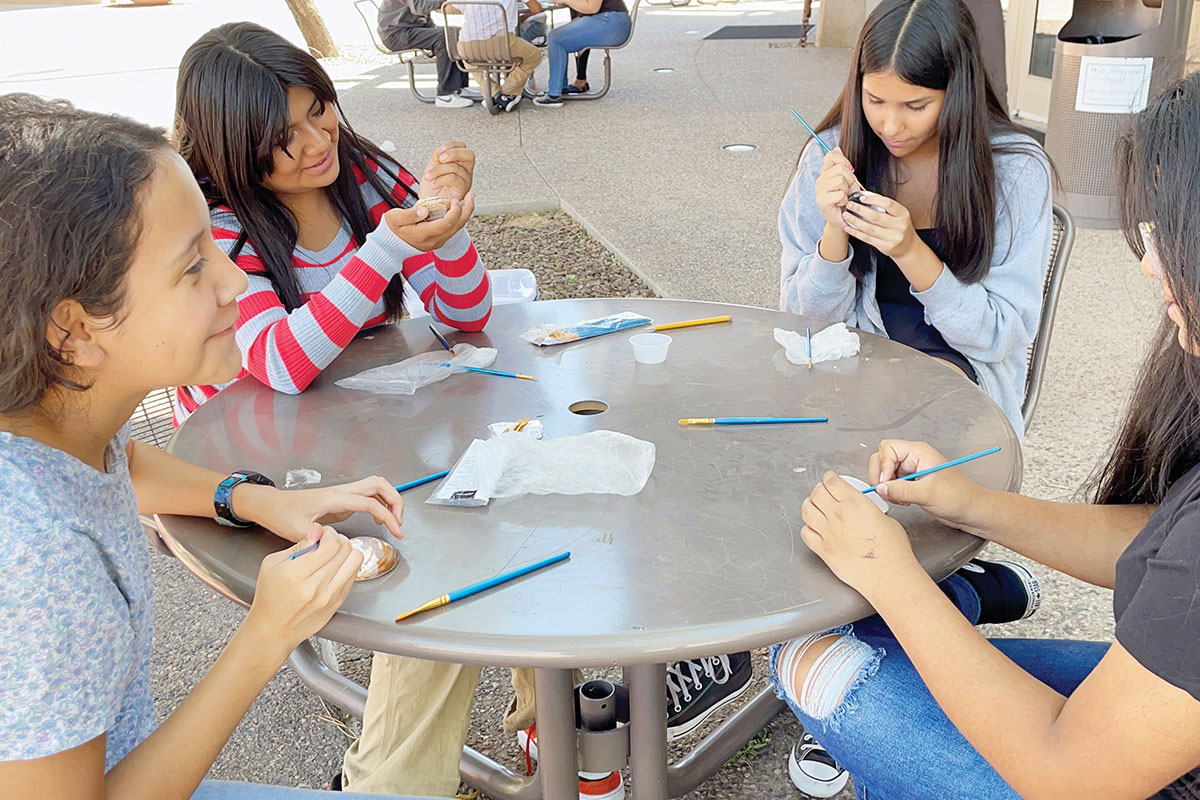 The second day focused on professionalism, addressing topics such as dress code, higher education and career opportunities in the Community.
"We had Higher Education come in to give a brief overview of how to go about the process of getting into a vocational school or college as they continue their education after high school," said Salinas.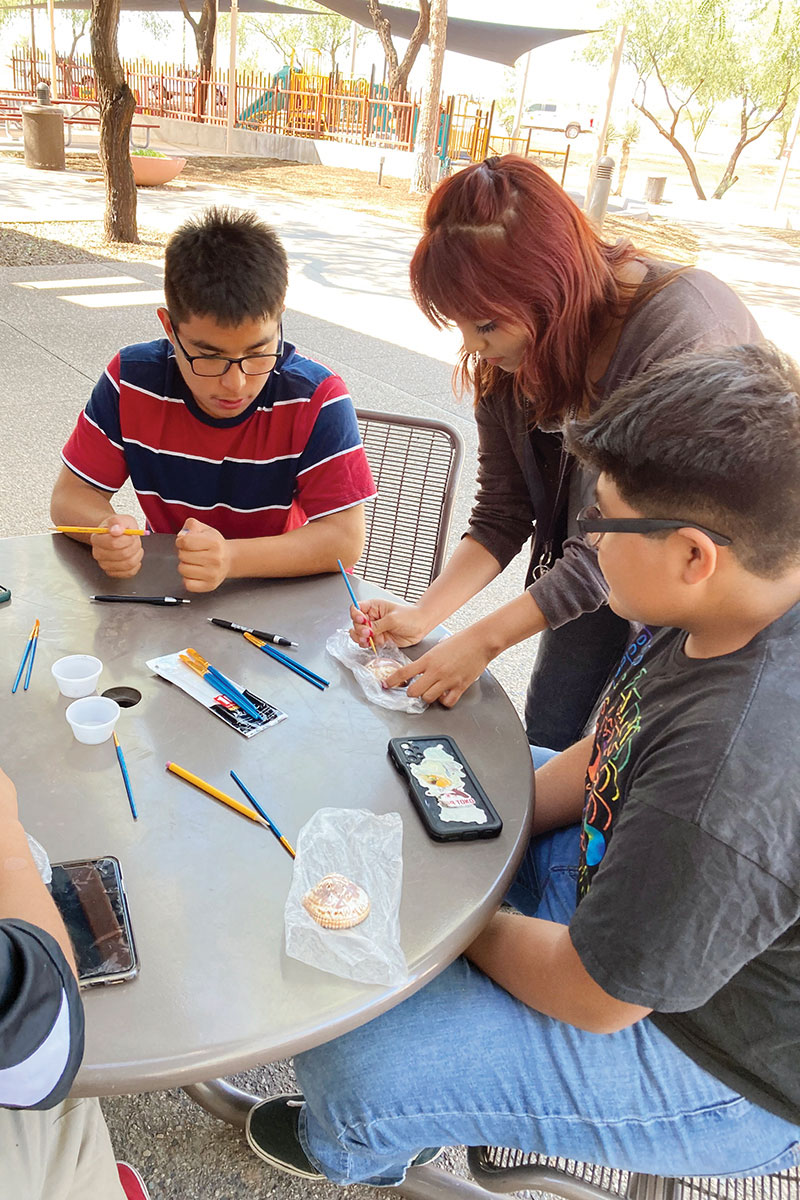 The students toured the Council Chambers on the third day, meeting the SRPMIC Council Representatives. They also took a tour of the Tribal Administration offices, learned about travel etiquette and studied Robert's Rules of Order.
The last day ended with a presentation titled "Youth Council: Best Practices for Leadership," presented by Ginger Martin.
"Overall it's been pretty good. I like the people; they are very polite," said Aiyana Collins about her experience with YRPC Leadership Training. "So far, I have learned that if we want to get things done, we have to work as a team. We also learned about our culture."