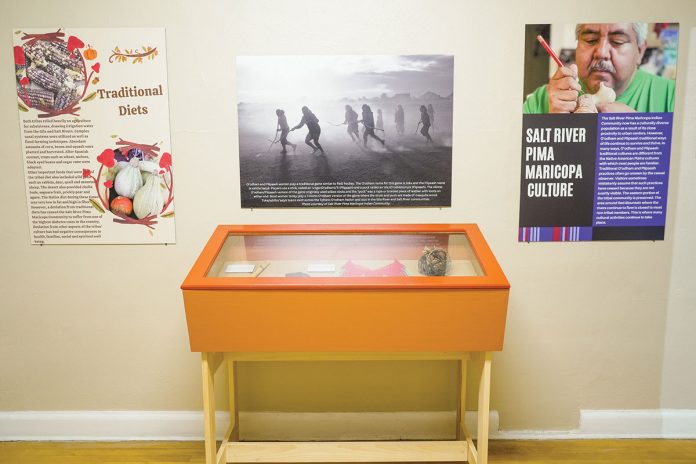 On Saturday, October 15, the Mesa Historical Museum held a special event to mark the opening of its new exhibition on the Salt River Pima-Maricopa Indian Community, celebrating the Onk Akimel O'odham and Piipaash cultures. The opening included an arts and crafts festival, food demos and tours of the new exhibition, which will remain on display as a permanent year-round exhibition at the museum.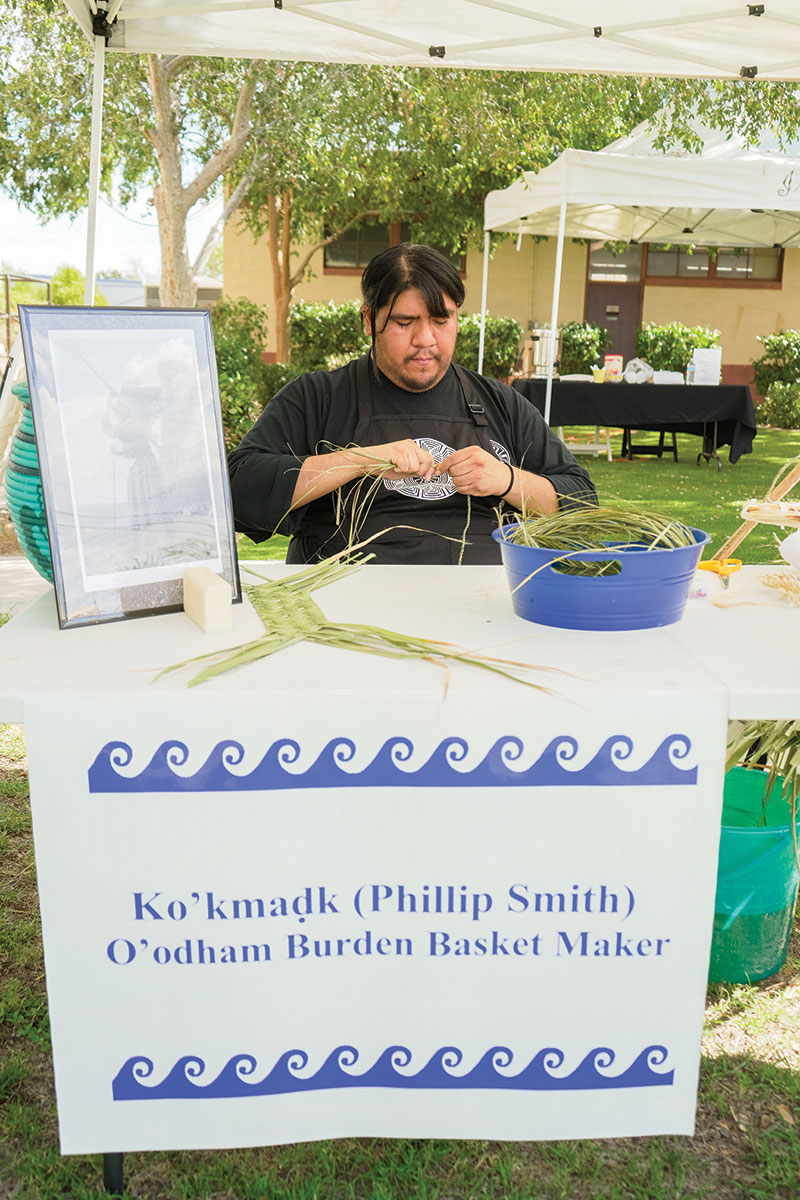 The exhibition features information about the Salt River Pima-Maricopa Indian Community, including the history of the two tribes, traditional diets, cultural artifacts, languages, pottery, basketry and more.
"Mesa Historical Museum Executive Director Susan Ricci wanted to have the Pima and Maricopa—or, as we call ourselves, O'odham and Piipaash—represented here in this museum for a number of reasons," said SRPMIC Cultural Resources Department Director Kelly Washington. "We're the indigenous people of this area, and a lot of us also went to this school here, including myself. I'm glad to be here [just to see] the exhibition, and for those memories that go with the school as well." The museum is housed in the building that served as the old Lehi school.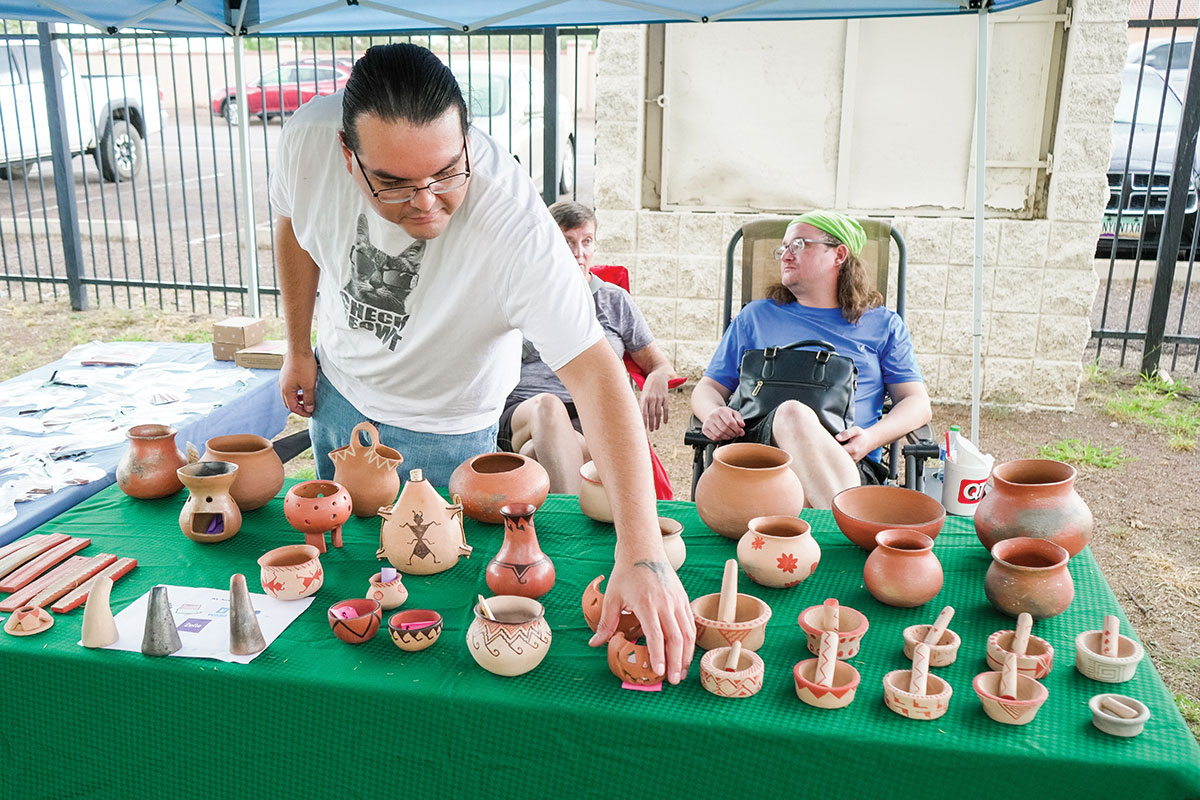 The Cultural Resources Department, which collaborated with the museum on the exhibition, set up booths during the event to talk about how they work to help preserve the history and culture of the SPRMIC. Representatives from the Huhugam Ki: Museum were there, as well as representatives of the O'odham Piipaash Language Program, which endeavors to teach and preserve the two tribal languages. Community Garden Program representatives were also on hand to share their knowledge of the traditional foods.
Huhugam Ki: Museum Manager Gary Owens and his family provided a popover (frybread) demonstration, giving out free popovers. Guests could eat them plain or add some sweetness with honey and/or powdered sugar.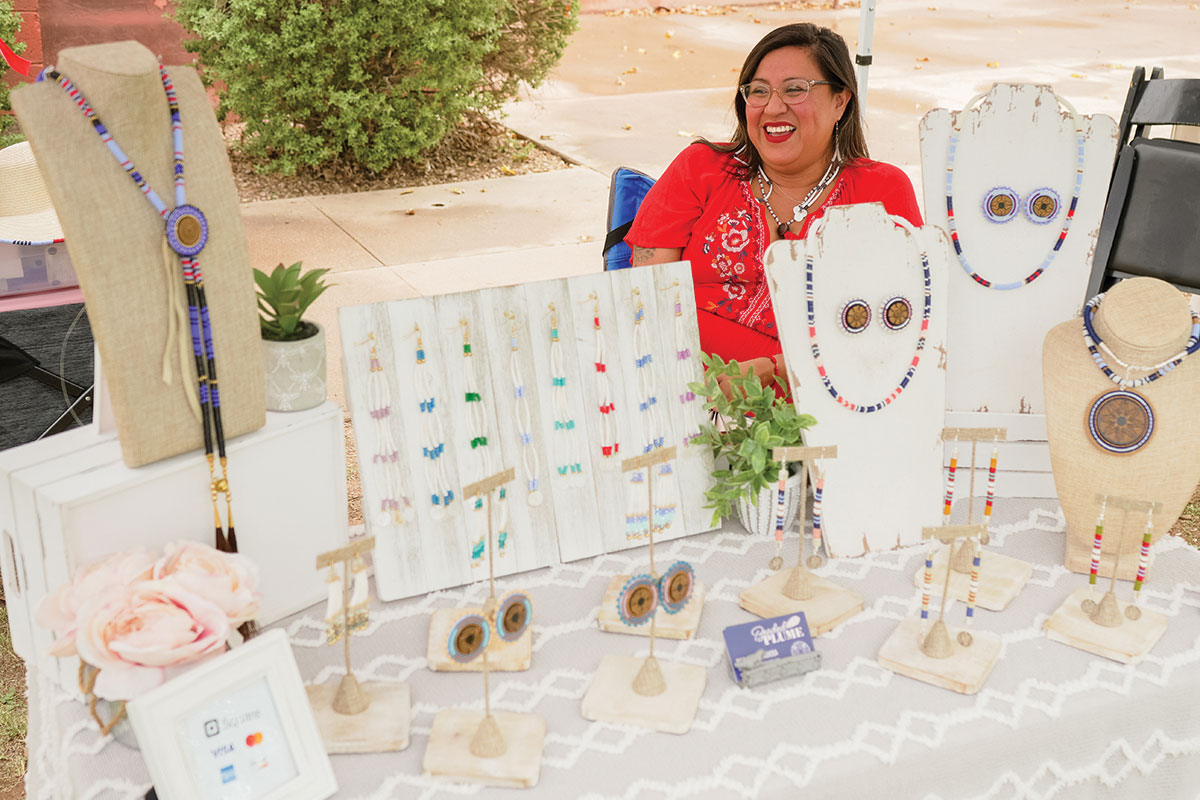 A number of SRPMIC members served as arts and crafts vendors and demonstrated traditional tribal arts such as pottery, shell etching, burden baskets and beaded jewelry. Artisans from Salt River and the Tohono O'odham Nation demonstrated traditional O'odham basketry.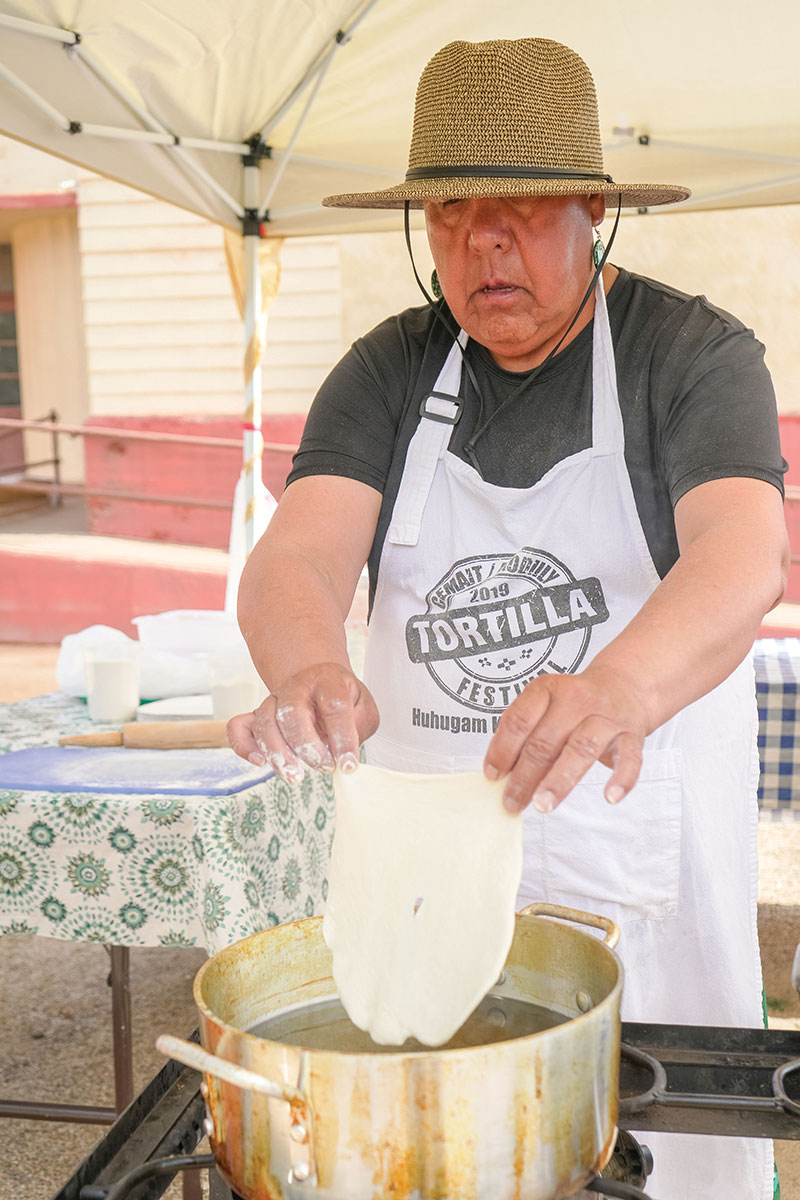 The Mesa Historical Museum is located in the Old Lehi School at 2345 N. Horne and is open Tuesday through Saturday from 10 a.m. to 4 p.m. For more information on exhibitions and events, call (480) 835-2286 or go online to www.mesahistoricalmuseum.com.