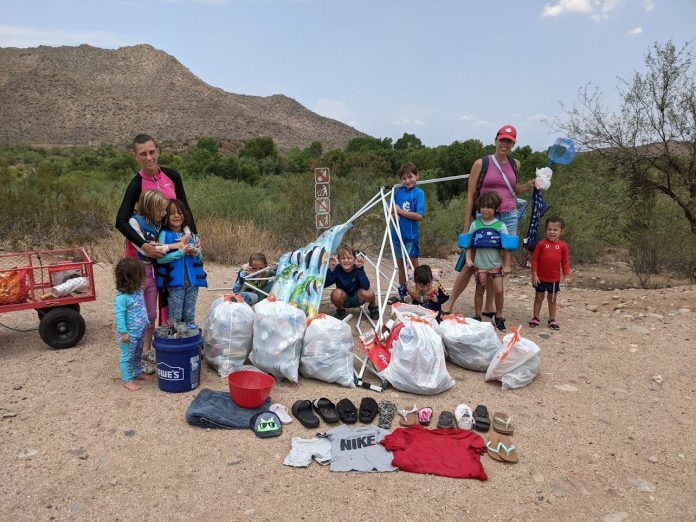 Erikka Luitjens, Jennifer Nerat and their kids have been cleaning up trash and other items together along the Lower Salt River, the Phon D Sutton Recreation Site and other local recreation areas since 2019.
Luitjens said the clean-ups started with just her and her sister-in-law taking their three kids out to the river to explore nature while they cleaned up, which led her to start the group Seeds of the Salt River.
Litter Critters AZ, a group of six families and 13 kids, was born out of that group, and they come out about twice a week to clean.
"I wasn't expecting to clean up trash the first time my family kayaked the Salt River. We pulled off into this little cove to take a break and explore, and when I rounded the corner I found hundreds of water bottles, aluminum cans and other trash floating in the water. I was in shock," said Nerat.
So far in 2021 alone, the group has collected more than 215 thirteen-gallon garbage bags of trash, 119 bags of recycled items, 482 shoes, and other items such as chairs, inflatables and even a loveseat.