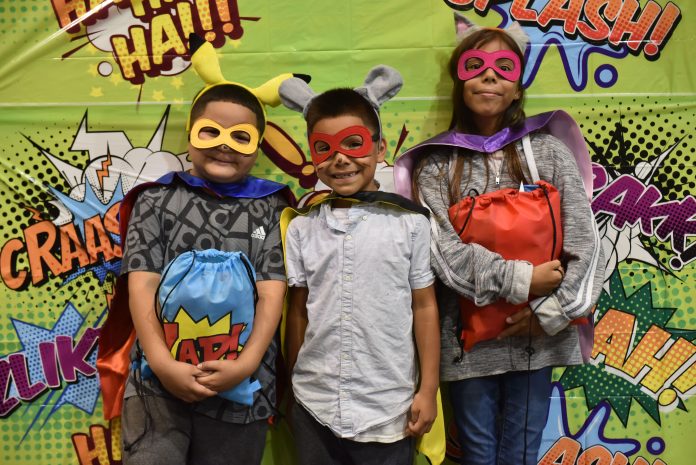 On September 15, about 150 people attended the Fall Into Reading literary event at the Accelerated Learning Academy gymnasium to kick off the school year.
The theme of the event was 'Be Your Own Hero,' with a focus on storytelling and literacy through cosplay, which is wearing costumes of characters and studying and acting like them.
"There's different forms of literacy. Cosplay is one way of telling a story; connecting with characters and sharing that experience. So, it was just something different we wanted to try," said Trinidad Yazzie, project manager for Literacy for All at Salt River Schools. "With cosplay, you have voice characters, and you can have different career paths in that field."
Attendees were able to show off their cosplay by competing in a contest to see who had the best look. Contest winners took home themed prize packages featuring Star Wars, Marvel, Lord of the Rings, Harry Potter and more.
Event partners such as Salt River Elementary School, Food Services, Scottsdale Community College, and the Salt River police and fire departments set up booths and handed out information and free comic and character-themed items.
Many of the books given away had themes relating to Native American authors and characters and also included stories about the O'odham and Piipaash.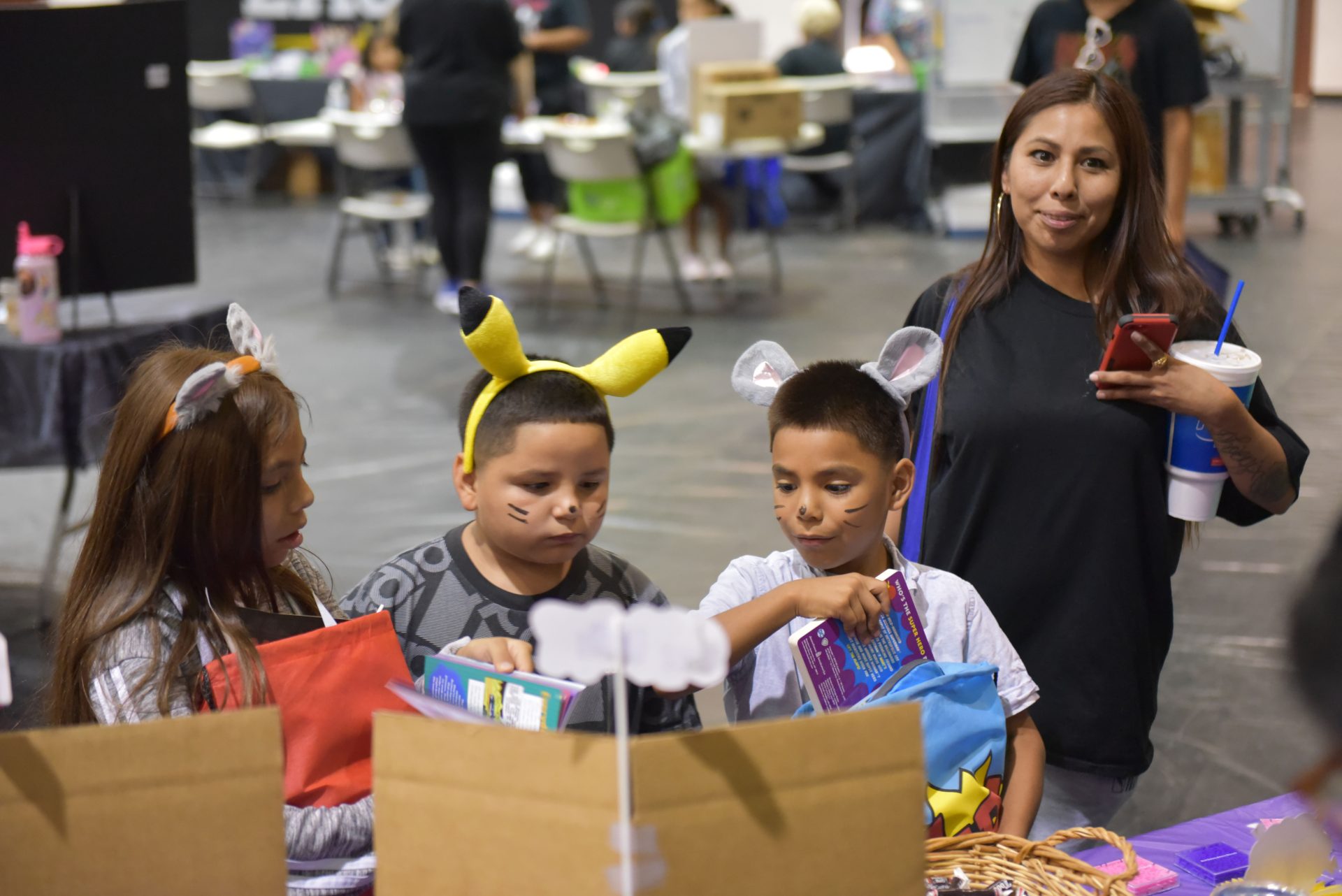 "Having a Native American focus, it's something that [attendees] can identify with," said Yazzie.
The Literacy for All Campaign's four goals are:
Empower students to explore diverse career opportunities and develop valuable skill sets to be successful
Provide literacy training for the Salt River Community and professional development training for early childhood educators. Instill a daily habit of reading by providing books to build libraries in the classroom (K-12) and at home.
Engage SRPMIC youth and Community members to write, illustrate, and narrate picture books that reflect life as an O'odham and/or Piipaash person. The books will be digitally published and distributed
Produce literacy communication messages aiming to employ Native youth to develop workforce skills.
Coming up for Salt River Schools is the spooky Spooktacular Halloween event at ALA on October 27.