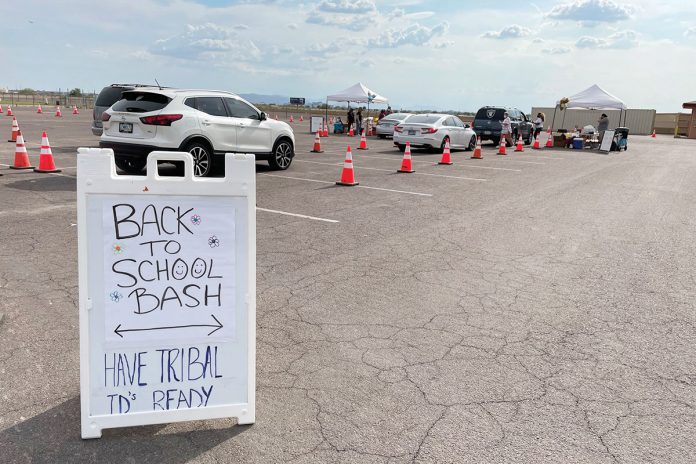 The School & Community Relations staff of Salt River Schools hosted a drive-thru event to provide Native American students with back-to-school supplies on Tuesday, July 20, at the Salt River Community Building. Families lined up to get the basics such as backpacks, paper, pencils, pens, crayons, markers, folders and all the things students need to start off the school year right.
There were enough bags for 350 students; any students who were unable to get their supplies at the drive-thru event may pick up a backpack filled with school supplies at the SRS School & Community Relations Office.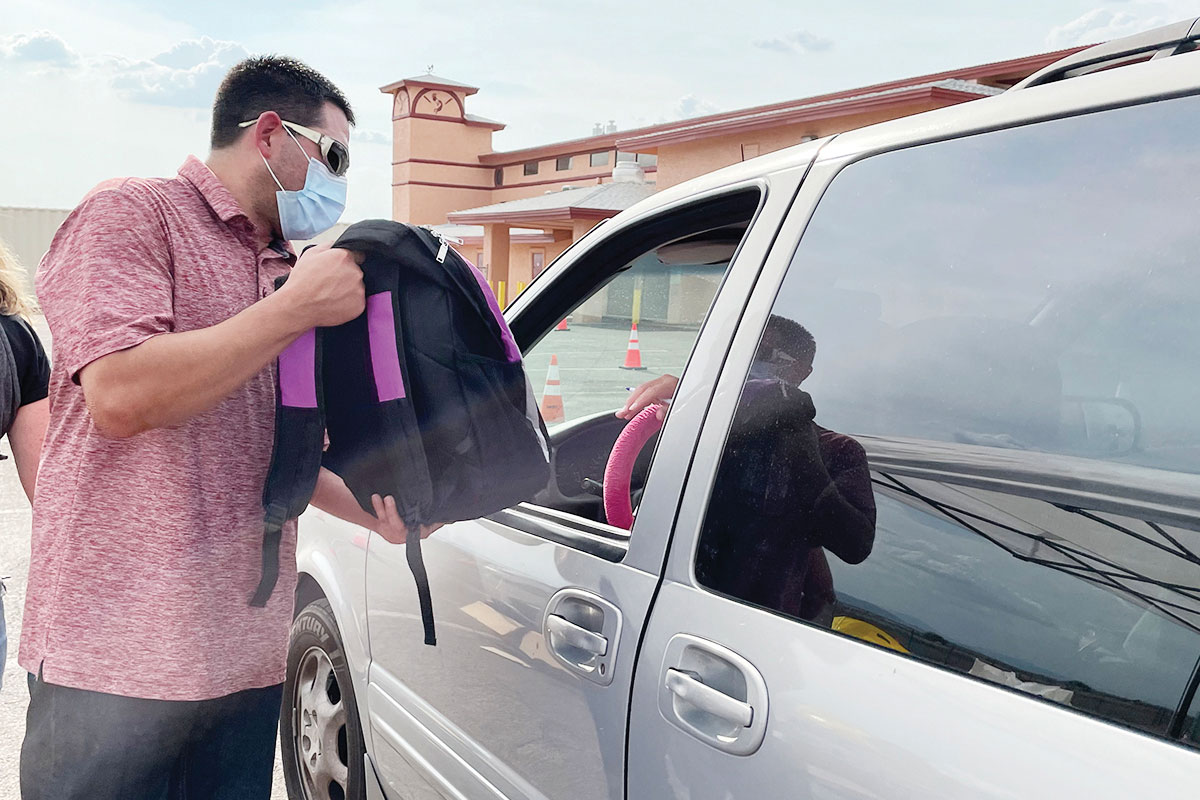 "Our whole goal is to provide support for Salt River students and families, so if they need assistance with academic support or attendance support, we're here to help with that," said Education Program Manager Miranda Johnson-Moya.
Supplies varied according to grade level. The event was open to all Native American students, but Salt River Pima-Maricopa Indian Community students took priority. All students were required to show their CIB/Tribal ID to receive the supplies. Unfortunately, Salt River Elementary School students were ineligible to receive supplies from this event, but they are provided with supplies when school starts.
If you have any questions or would like to learn about future SRS School & Community Relations events, call (480) 362-2534 or visit saltriverschools.org/departments/scr.