Salt River Pima-Maricopa Indian Community siblings Koda and Marley Jackson are sharing their talents with the Saguaro High School boys and girls basketball teams this season. Also playing on the boys basketball teams are O'Shea Bonner and Jesse Chavez, and cheering for these players is Ky-Moni Harney, who is on the cheer squad.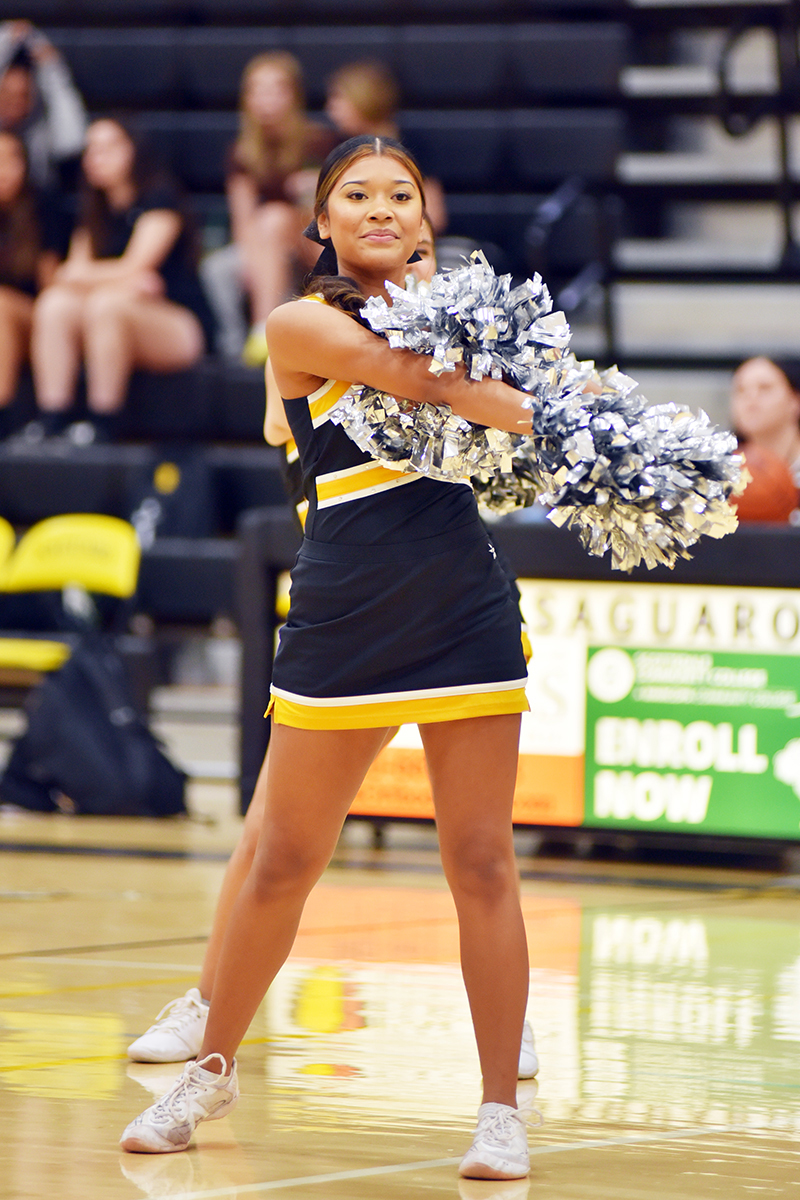 Bonner used to play at Salt River High School; since the school closed, he moved to the Scottsdale district, where he is now playing on the Saguaro High School freshman and JV basketball teams. He plays point and shooting guard and hopes to do the best he can this season.
Chavez is on the JV team and is a sophomore. He played last year and is a starter for the JV team.
"Today was fun; it was our first game out of 18," said Chavez after the varsity game on Monday, November 29.
His goal is to make the varsity team next year. He explained that it's a lot harder to start on varsity, but he hopes to make it to varsity. He also will be playing baseball in the spring.
"I look forward to playing with my friends and just being able to play, because last year due to COVID our schedule was limited. Being able to have a crowd makes it a lot more fun," said Chavez.
Siblings Koda and Marley Jackson are the son and daughter of Derrick Jackson and Celestine Martinez and have been playing basketball since they were 5 or 6 years old. They started out by learning the basics through SRPMIC Recreational Services.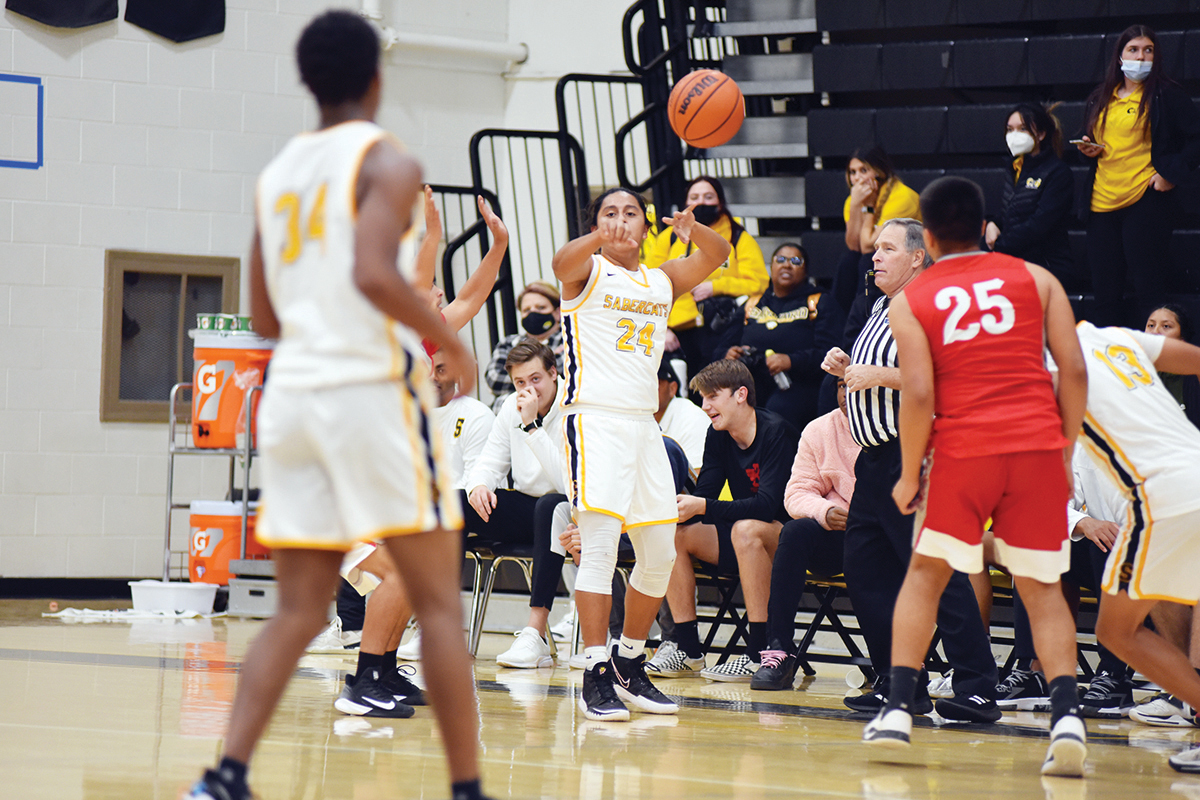 "Me and my brother loved playing, and we just wanted to start playing more and more, so we practiced and now we're here," said Marley. "It feels nice; we worked our way up there and we're both on varsity."
Koda has been playing with the Saguaro Sabercats for the last three years; this year as a junior he is on the JV and varsity teams. Although he was not a starter in the first varsity game of the season, he played the entire fourth quarter and helped the Sabercats defeat the Mingus Union Marauders 73-43.
"It felt really good before the game started," said Koda about his first game on the varsity team. "I was really excited before the game; I just wanted to play. I look forward to more games."
Marley has been playing on the girls varsity team since she was a freshman. As a sophomore she is a starter, and in the first quarter of her first game this season she pulled two back-to-back three-pointers, helping her team defeat the Arcadia Titans 59-47.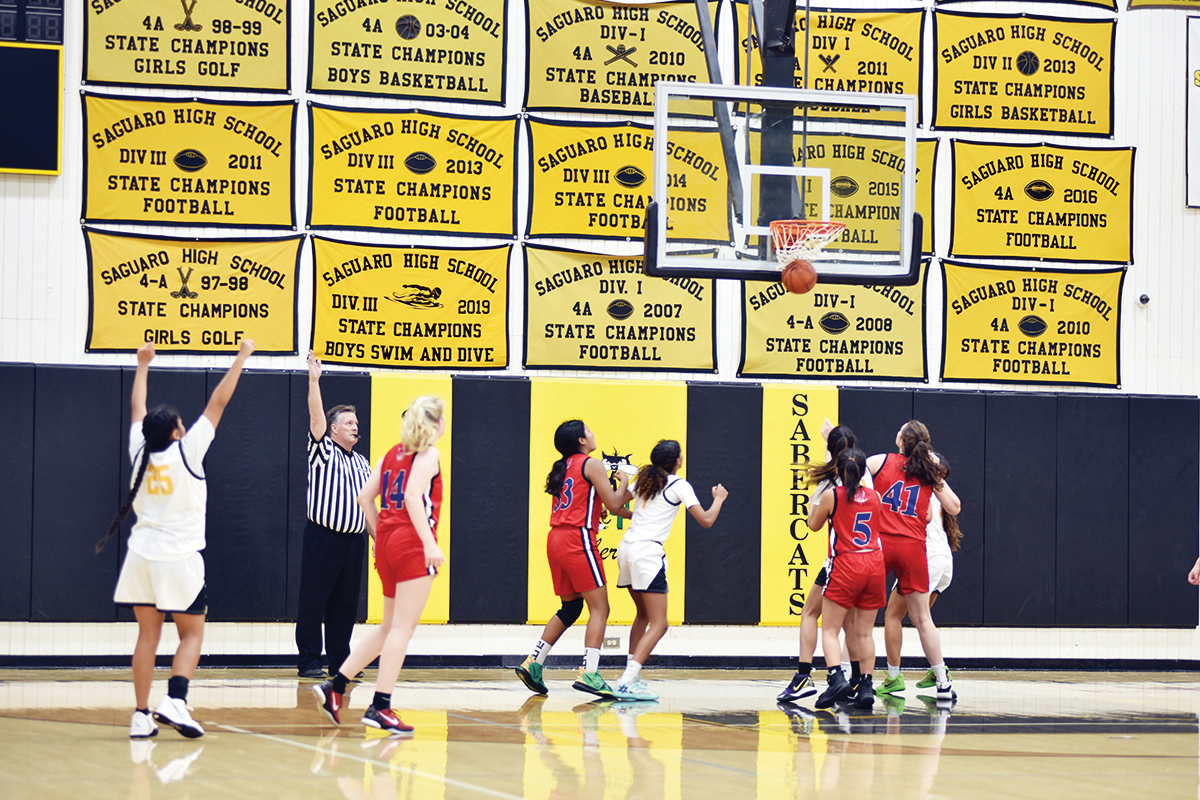 "It was nice getting back into it. I am excited for the season and getting to shoot," said Marley. "This season I would like to start working more on my ball-handling skills, just bringing the ball up the court."
Marley explained that basketball is a hobby for her. "School and life can be stressful and this is a therapy. It's awesome, and I love it.
"I would like to thank my dad because he is out there with us rebounding and showing us a few things. I would also like to thank all of my coaches," added Marley.
If you would like to come out and support these talented athletes, visit sites.google.com/susdgapps.org/saguarohighschool-athletics/schedules for the full schedule. For scores and highlights, visit www.azpreps365.com/teams/basketball-boys/1710-saguaro/135683-varsity or https://www.azpreps365.com/teams/basketball-girls/1711-saguaro/135689-varsity.