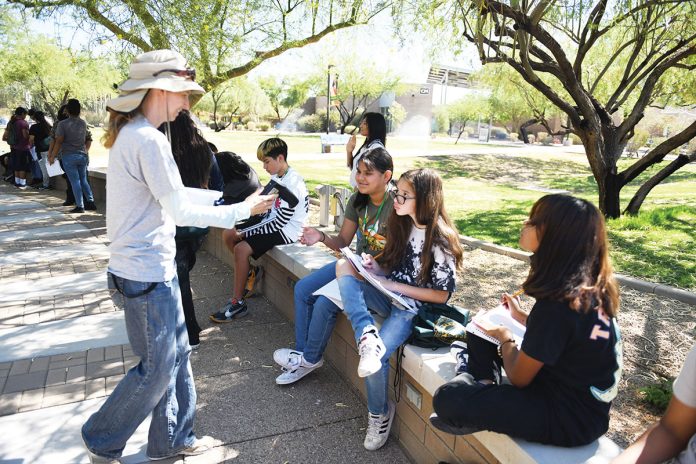 On June 21 through 23, Salt River Pima-Maricopa Indian Community youth participated in the Salt River Jr. Ace Program, a collaboration with Scottsdale Community College that provides SRPMIC students in the fifth through eighth grades with a college-related experience. More than 25 students were invited to spend three days on campus learning about STEAM (science, technology, engineering, arts and math), team building, physical fitness, health and wellness, goal setting, career exploration and the SRPMIC culture.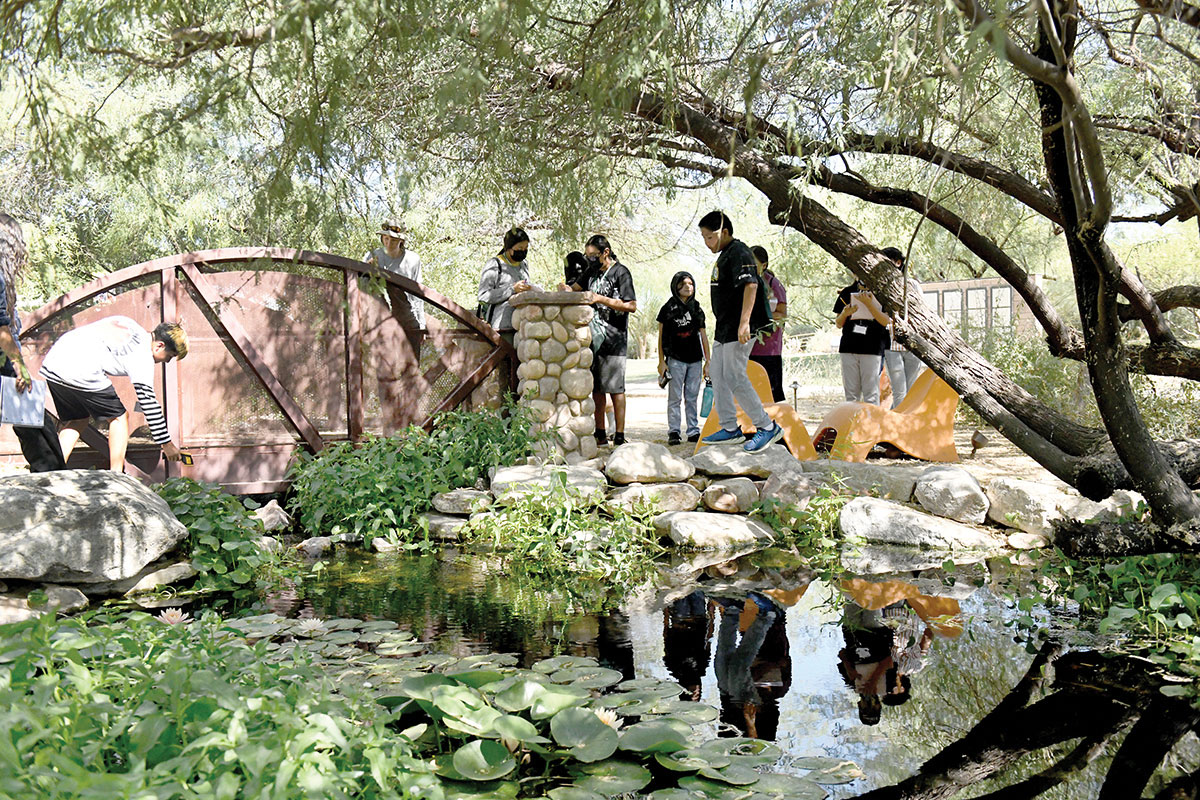 The students had a busy schedule each day, participating in academic workshops, cultural activities and lectures from motivational speakers. They also wrote in journals, detailing the highlights of their days, which helped them as they provided a summary of their days during a classroom review.
On Thursday, the students participated in a fun activity with SCC's Center for Native and Urban Wildlife, learning about habitats, weather and animals. The center's executive director, Dr. John Weser, and Education Programs Developer Natalie Case explained to the students what happens with our weather in the summertime, which is monsoon season. The rain from monsoon storms can come down in buckets and can sometimes be violent, knocking trees down, explained Weser and Case. They also discussed the Sonoran Desert ecosystem and how animals migrate to water to survive. They seek out riparian places such as the river, including areas to hide from the harsh sunlight and find water to drink.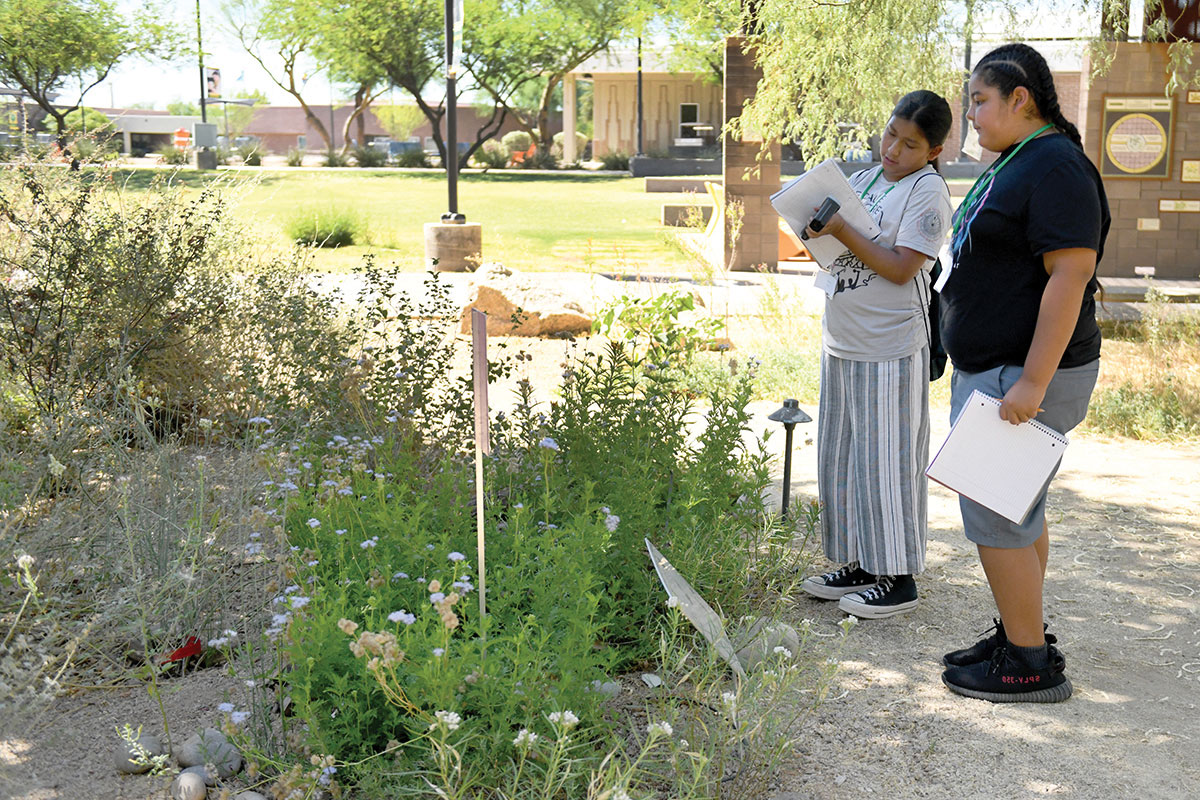 Outside, youth were divided into groups, given a temperature reader and asked to find six temperatures in the areas nearby, ranking them from highest to lowest. The students took turns using the temperature reader and had a lot of fun taking the temperatures on the sidewalks, in water, under shaded areas and in direct sun.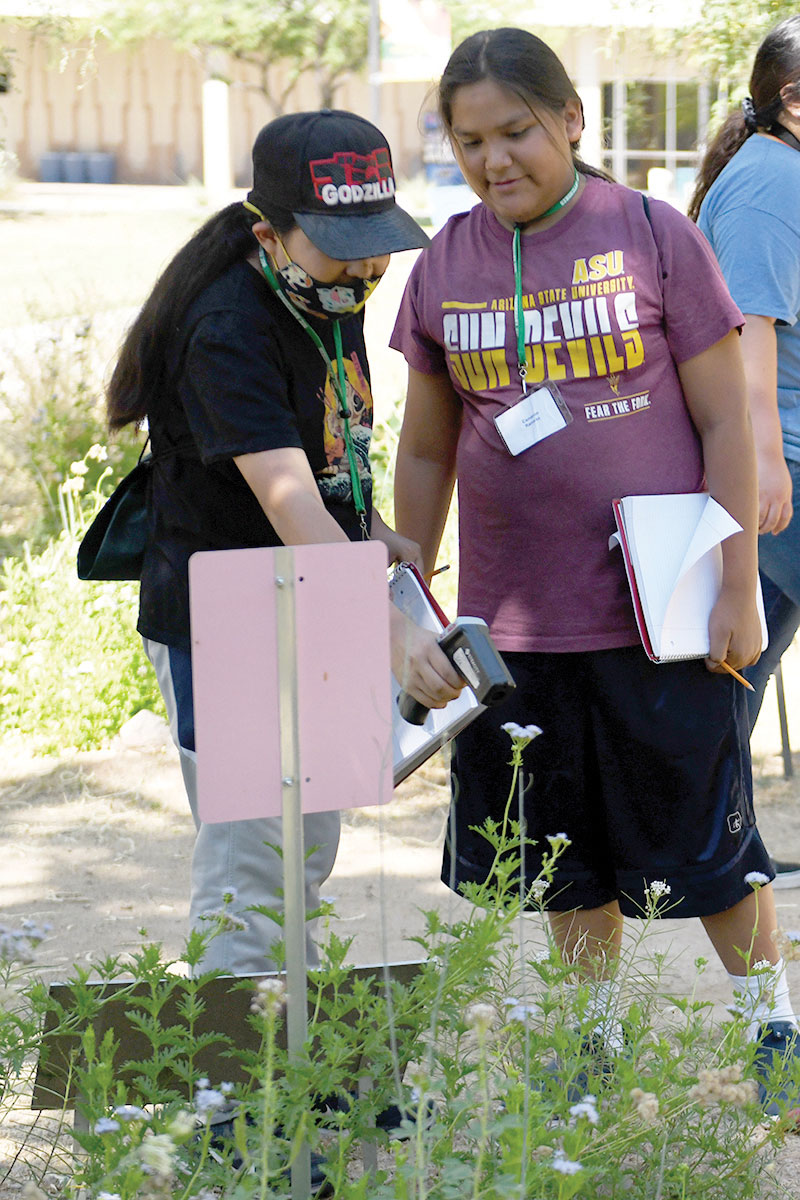 The program originally was scheduled to last two weeks, but due to COVID-19 it was cut short. The program was started back up in person with a smaller group this year; unfortunately, because all the students and staff were exposed to COVID-19, the program was ended due to the SRPMIC policy of a 10-day quarantine.