Although their votes did not count in the 2022 U.S. General Election, the voices of Salt River Schools students were heard loud and clear when they participated in a mock election for governor and U.S. senator to represent Arizona.
The mock election was sponsored by Kids Voting USA, a nonpartisan, grassroots-driven voter education program operated under the administration of the Arizona Bar Foundation.
At Salt River Elementary School, students in grades K-3 voted for governor only, while students in grades 4-6 voted for governor and senator.
The students chose the Democratic candidate for governor, Katie Hobbs, with 114 votes, over Republican candidate Kari Lake, with 72 votes.
For Arizona's U.S. Senator, the students chose Democratic candidate Mark Kelly to retain his seat, with 55 votes, over Republican candidate Blake Masters, who earned 20 votes.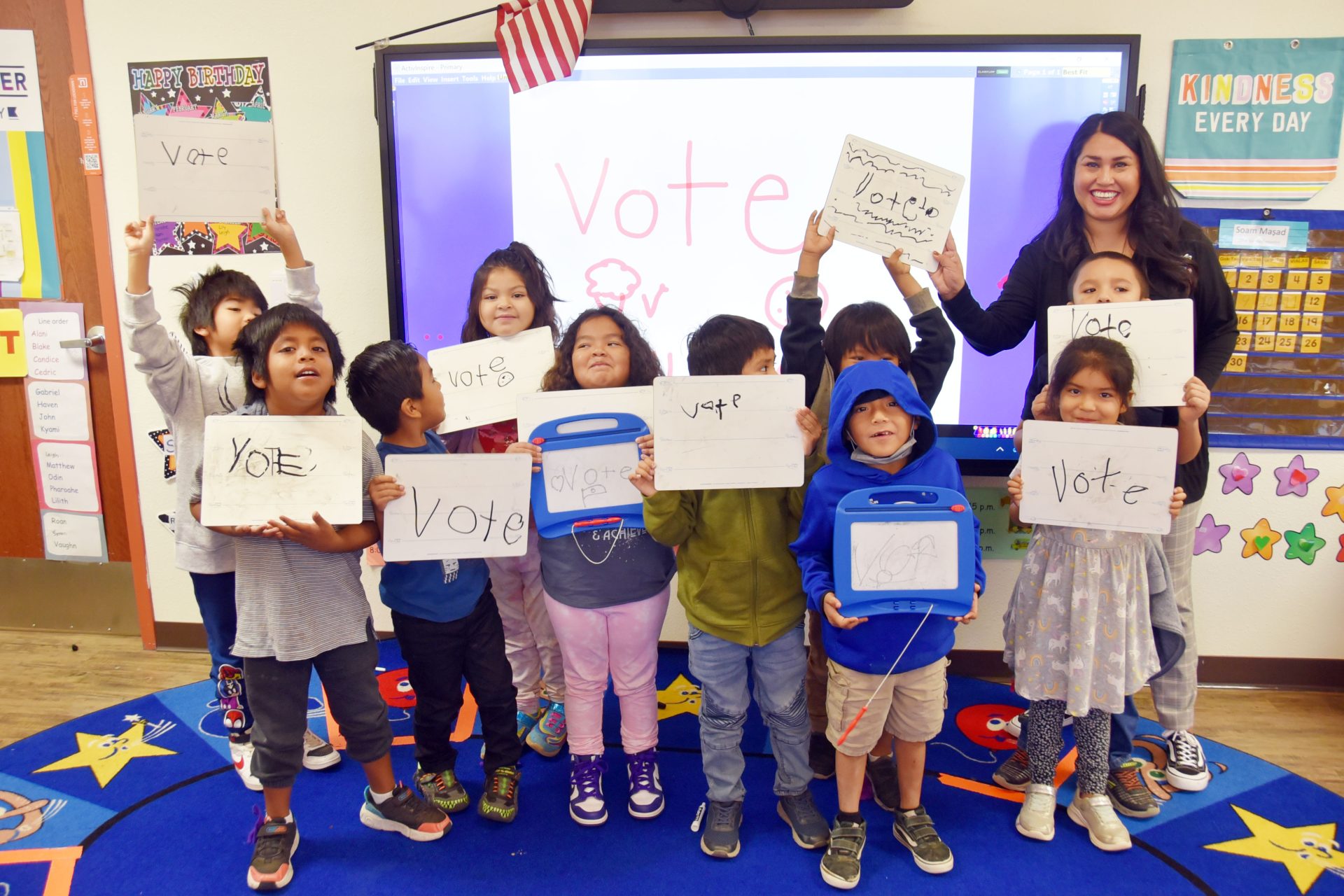 "What I see is the kids are excited," said Salt River Pima-Maricopa Indian Community President Martin Harvier, who handed out "I voted" stickers to students after they dropped their ballots into the box. "They're excited to come in and vote today, and I think what Ms. Meyers [Salt River Elementary School teacher Dawn Burstyn-Meyers, and other school officials] have done is put forward how important voting is as a voice. I see students coming in and expressing their voice."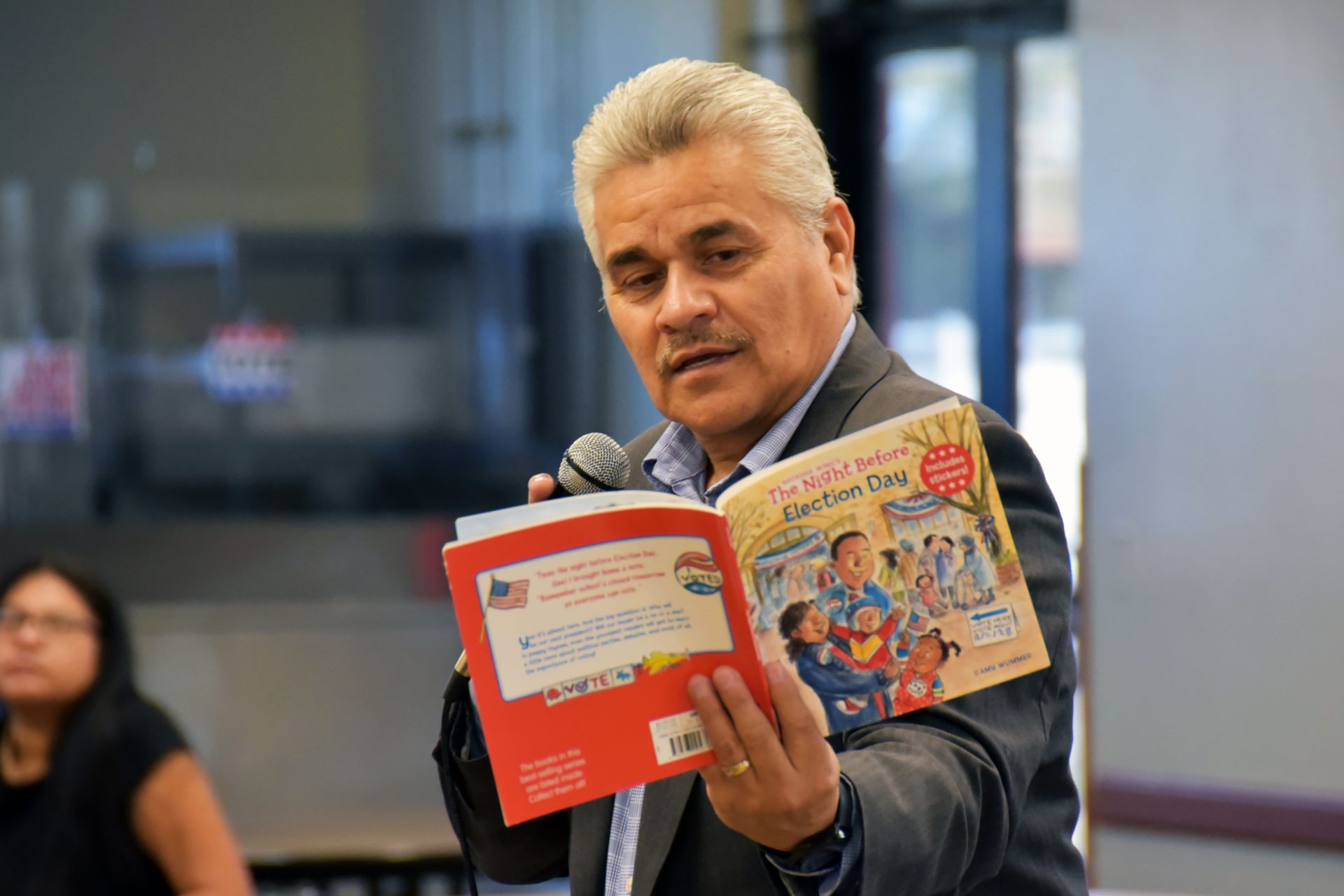 The 2022 Kids Voting election results across the state of Arizona showed that youth statewide also chose Hobbs (58.33%) and Kelly (60.16%) over their opponents.
The day before kids voted at the school, the students had a special visit from President Harvier, Vice-President Ricardo Leonard, Council member Deanna Scabby and Intergovernmental Relations Project Manager Angela Willeford, who all talked about the importance of voting and read "The Night Before Election Day".
Kids Voting USA has affiliate groups in every state and has been active in Arizona for 25 years. Its mission is to create lifelong voting habits in children, increase family communication about citizenship, and encourage greater adult voter turnout.