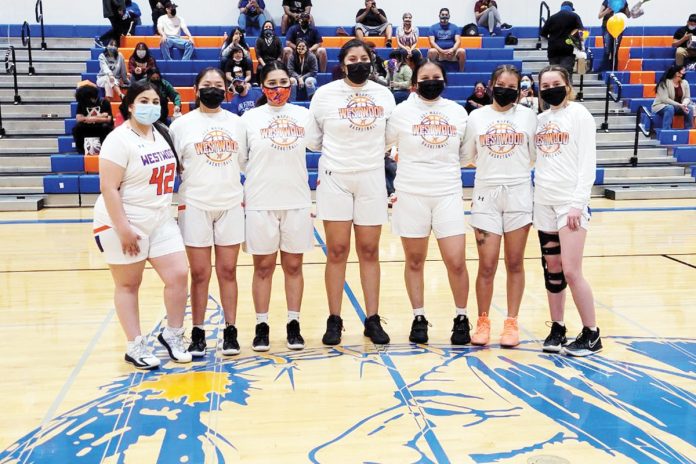 The Westwood High School 2020-21 girls basketball season ended on March 12 after the girls lost to Dobson High School (37-40) in their second game of the 6A Division Elite Eight. The girls ended their season with a 16-4 record. This year there were six Salt River Pima-Maricopa Indian Community members playing on the varsity team: Kya Burrough (sophomore), Nyese Jones (junior), Kassandra Montano (senior), Angelina Montoya (freshman), Aubri Scabby (senior) and Kristine Scabby (sophomore).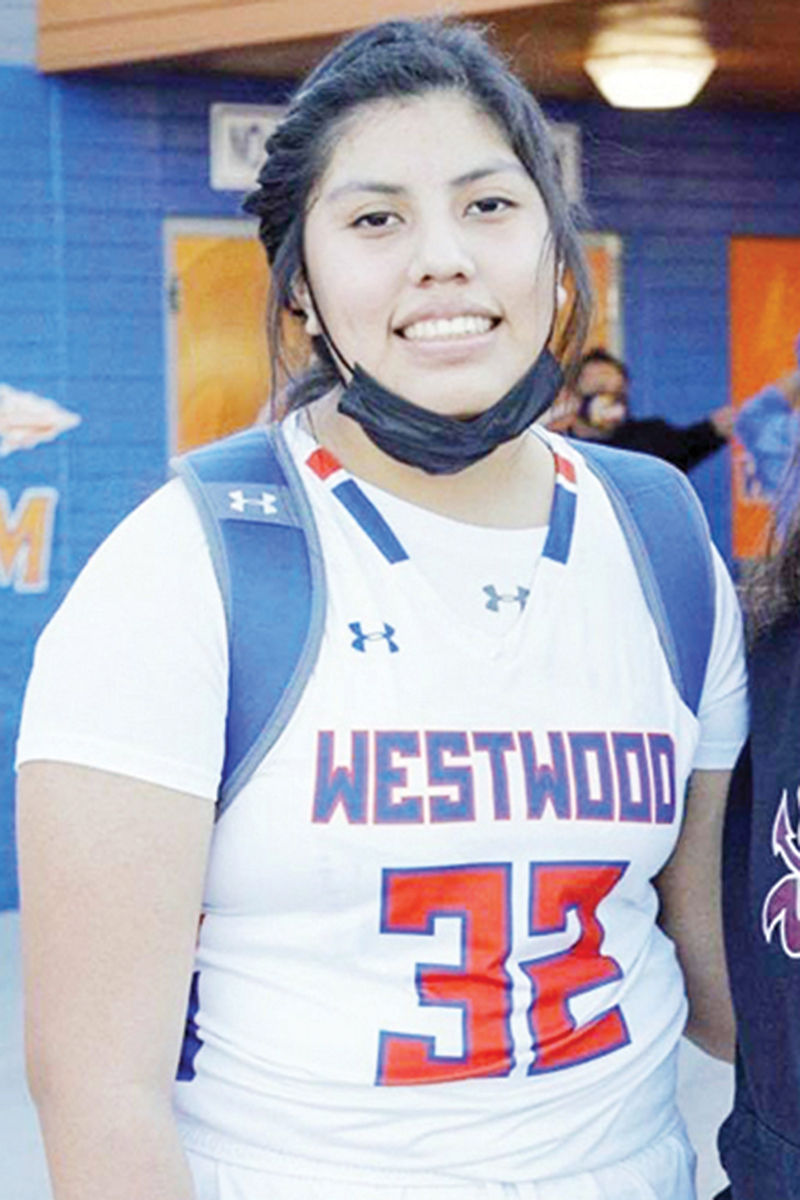 "We lost four seniors last year, and on our roster of 12 this year we had five seniors total, two starters and three reserves," said coach Ron Compton. "This year we did well; we got to the Elite Eight for the second year in a row, which was good, but obviously we would have liked to go a little bit deeper if we could have."
Compton highlighted his outstanding players this season, who included Burrough, Jones, Montoya and Scabby.
"The three biggest standouts this season were Mya Johnson (senior), Nikkianna Kinsel (junior) and Nyese Jones (junior). They all did everything in terms of scoring, rebounding and moving the ball well; they were the three leaders across our statistical categories. They are also three of the hardest workers that we have and led the team [along with] our fourth senior captain, Samantha Martin.
"We [have] two sophomores that we are expecting to take big steps in the next season, Kristine Scabby and Kya Burrough. Scabby did a good job jumping in this year; she was our fourth-biggest stat holder for a lot of categories and will be a junior next year, so we are expecting a lot of big stuff out of her, such as stepping into a leadership role and playing more with the ball in her hand and taking more shots. Burrough is our post player and she has a solid outside shot, [and we are] expecting a bigger jump from her next year.
"We have two freshman that stepped in. Angelina Montoya broke the 100-point mark this year as a freshman, and Jaden Atcitty had a good run for two postseason games and gave a lot of good minutes on the floor."
Compton explained that the girls' style on the court flows pretty seamlessly. The one thing that always stands out to everyone is how well they move the ball and push it around from player to player.
"They work well together. A lot of the girls [who are] returning play club ball in the off season together, so that helps fill that familiarity and that camaraderie between them," said Compton. "We've got a pretty easy system for getting [the girls] to work together, by putting the program in our leaders' hands. So the girls that are captains will go ahead and run practices throughout the year and will set the point totals that we need to hit for drills. They will be the ones talking and communicating on the court. We give defensive adjustments to Nyese because she is one of our better girls who sees the defense and understands what we want to accomplish, so she will make the calls when she is out there."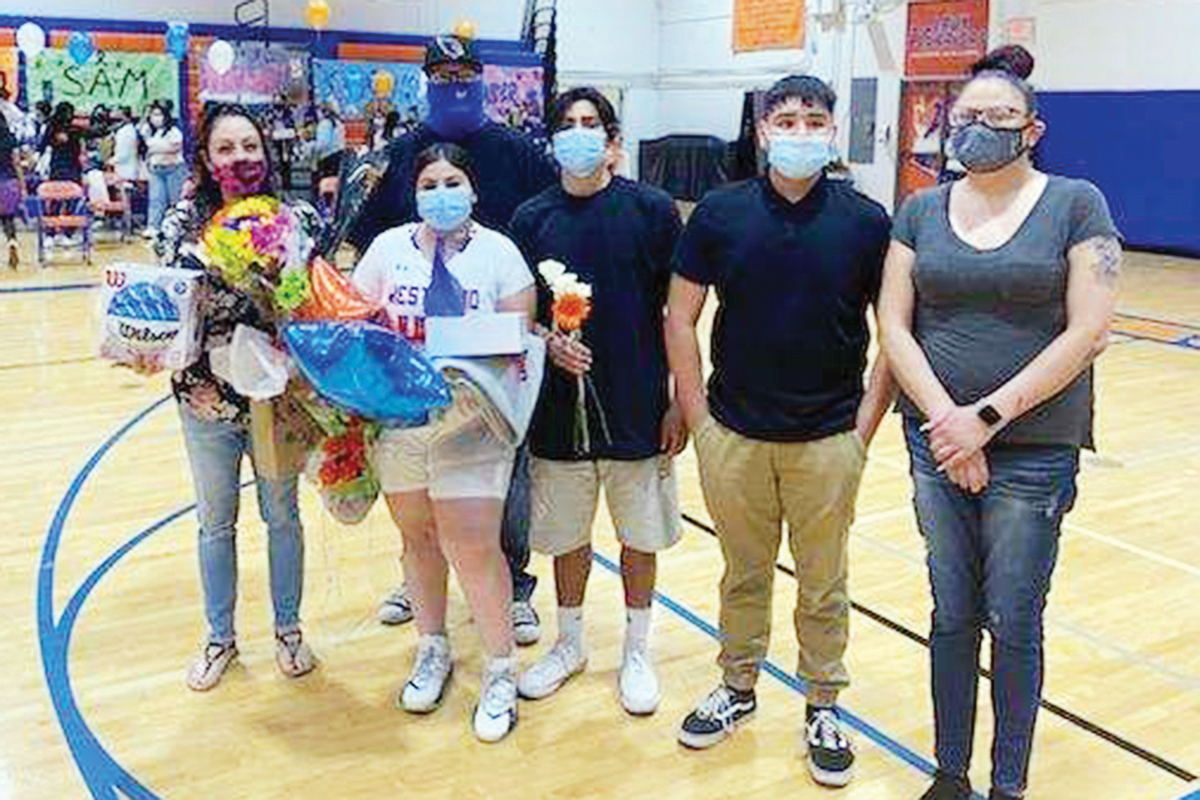 This year Montano served as the team manager, helping Compton out with the stats. She has played for the team since she was a freshman. Montano highly recommends any basketball player attend Westwood High School to experience the basketball program they offer because it will enhance their skills.
"Our team is really good; they know how to communicate and they are really good at ball handling and shooting," said Montano. "Some of the girls on the team have been playing for a long time and they are not afraid to play against teams that are bigger."
The girls have learned to be creative and trust their instincts, doing what the coaches have taught them.
"We don't have a lot of selfishness; our top three girls scored 200 points or more this year," said Compton. "We're the only team in the 6A division to have three girls break the 200-point mark, and we had five girls break the 100-point mark, so we have a lot of girls who can score. We try to push the ball to as many of them as possible so they all can get in the shots that we work on in a consistent basis. And them being unselfish definitely helps us out in terms of how we play. But one of the biggest things for us is making sure that the girls feel like it's their program, it's not the coach always telling them what to do and they just follow instructions. [We encourage] them making decisions that are going to impact the program so they feel like it's their program and not just something they exist in."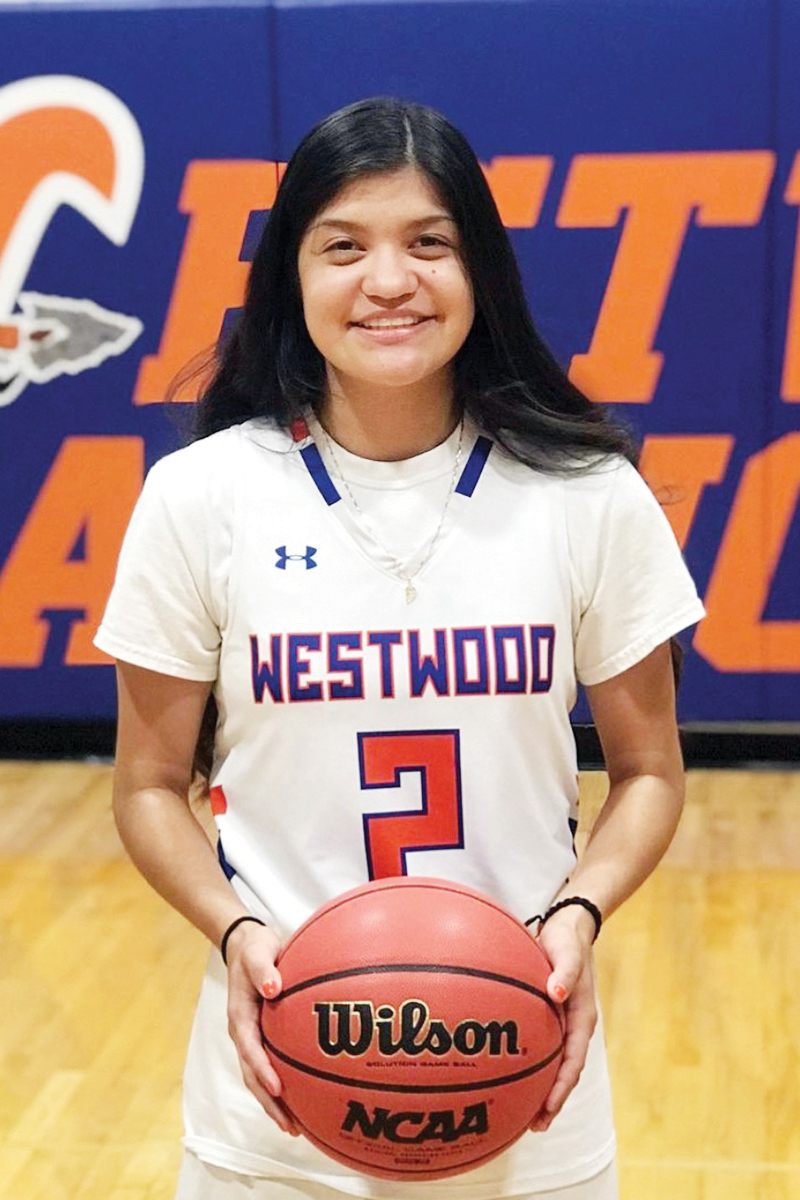 Jones would like to work on getting to the Final Four next year when she returns as a senior and plays her last high school season. She is working toward attending the University of Arizona after high school.
"This year was different because we didn't have as many seniors as last year. We're a young team, so it's trying to play faster with quicker releases," said Jones. "It was also different because we had to play with masks on due to COVID-19, but we got used to it because we would practice in our masks. Also, we lost a couple of players for the beginning of the season due to the virus, but they were able to come back and play for the last few games."
Compton hopes to make a run in the Final Four next year and push the girls further, which was the goal this year, but the team fell 3 points short in the game against Dobson.
"I am hoping we can get over that Elite Eight hump going into next year and make our first appearance in the Final Four as a program," said Compton.