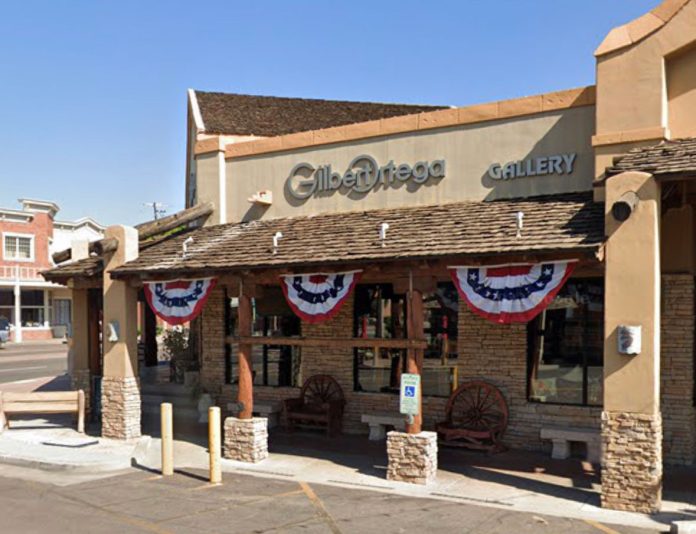 Six-time Native American Music Award–winning artist Cody Blackbird (Eastern Band Cherokee/Dakota) and other Indigenous performers were being filmed by ESPN for a Super Bowl segment in front of Gilbert Ortega Native American Galleries in Scottsdale on February 7 when they were confronted by business owner Gilbert Ortega Jr.
The incident was captured on video by Blackbird and was posted to social media sites. The footage shows Ortega mocking the performers and yelling at them using racist language.
For his tirade, Ortega has been charged with three counts of disorderly conduct, a class 1 misdemeanor, by the Scottsdale Police Department.
The crime of disorderly conduct does not qualify for a hate crime designation based on the FBI definition, according to the SPD.
The City of Scottsdale said in a statement, "Scottsdale prides itself as a welcoming community for all people. We are sad that this incident occurred and offer our full support to those who were targeted. The city condemns this individual's racist comments—they do not represent our community."
Salt River Pima-Maricopa Indian Community President Martin Harvier said that as diverse communities, it's time to move past any racial and cultural insensitivities.
"As a tribal community, and neighbor to the City of Scottsdale, we share the city's concern and condemnation of an individual's racist comments which were made toward the Native performers," said Harvier. Ortega has since issued an apology for his behavior.