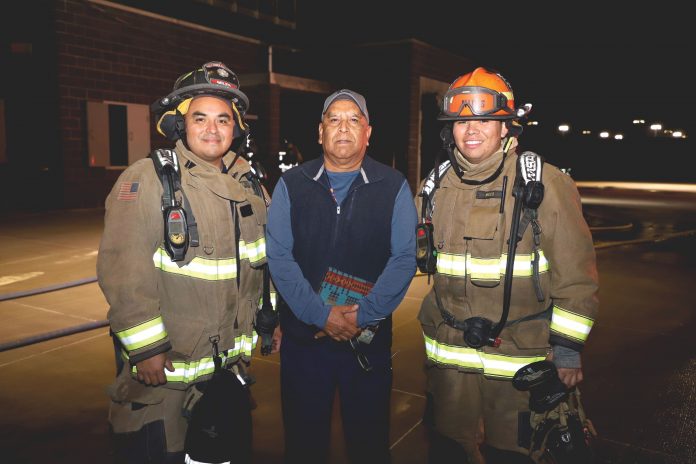 On November 18, at the Mesa Fire and Police training facility, the Legacy Burn was more than just a time during fire academy training when recruits have the opportunity to practice real-world firefighting. For the Miles family, it was a once-in-a-lifetime experience for a father, son and grandson to work together as three generations of firefighters in the Salt River Pima-Maricopa Indian Community.
The Legacy Burn is the last live fire training assignment for firefighter recruits before they begin their assignments at their departments. The training drills involved multiple fire crews from different departments across the East Valley.
There were two fire scenarios: a second-story bedroom fire and a first-floor bedroom fire. The recruits worked together to rescue "victims" and put out the fires.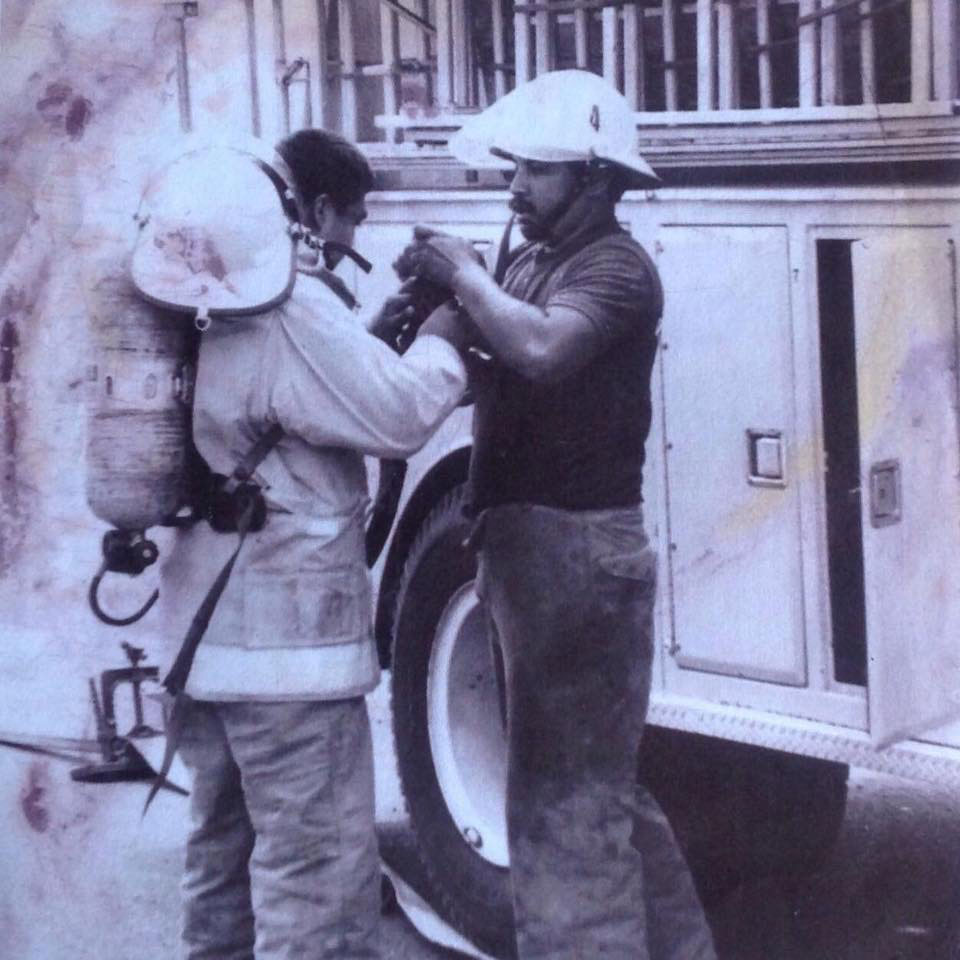 "Growing up in the fire service, you learn the true meaning of what it takes to help others and the pride we have as Community members serving our fellow Community members," said Jared Miles, paramedic/firefighter for the Salt River Fire Department (SRFD).
Jared's son Jeremy Miles, who graduated from the academy on December 9, is the newest member of the Miles family to train. He will be working for the SRFD. Jared's father and Jeremy's grandfather is Kervin Miles, who joined the SRFD in 1981 and retired in 2012.
"It's very honorable to continue the tradition within my family," said Jeremy Miles. "I plan to learn something new every day until I retire. I hope to be a great employee and a great [first] responder [for] my Community."
Kervin Miles said that it's a blessing to see the family's legacy in the fire service continue.
"I'm so excited and honored to have my son and grandson follow in my footsteps," he said.
Jared Miles said that it was an honor and an amazing time with his father and son at the event.
"I look forward to seeing my son grow as he begins his (firefighting) career. I teach all my children to always help others who need it and to think of others," said Jared Miles. "I think that's what led my son towards wanting to help others, and that's also what got me to enter the fire service."