At the Two Waters complex on May 23, the Salt River Pima-Maricopa Indian Community Veterans Services Office (VSO) hosted a special meet-and-greet with members of the United States Coast Guard, SRPMIC leadership and veterans. The VSO arranged the event so Coast Guard members could talk about careers among its enlisted and commissioned officer ranks.
According to SRPMIC Veterans Representative Amanda White, the Coast Guard reached out to the Community to share recruiting information. It was the first time that active members from a branch of the armed forces formally visited the Community to talk about recruitment initiatives and how to better approach tribes.
White said one of the goals is to bridge the gap between the armed forces and their recruiters in how they engage with tribal community members who are interested in military careers. She said branches like the USCG understand that there needs to be more Indigenous representation and ways to build connections with those who would like to learn more about the armed forces.
Representing the Coast Guard were Petty Officer Corylee Redhorse, a member of the Navajo Nation from Steamboat Canyon; Chief Petty Officer Jeremy Crawford, from the Albuquerque, New Mexico USCG recruitment office; and Danielle Stuterville, Boatswain Mate Second Class, also an Arizona native.
Each representative shared their unique story of how they enlisted into the service and how they are setting the example of minorities in uniform. When Redhorse enlisted, he was attending Fort Lewis College in Durango, Colorado, looking for his next adventure. He found it the Coast Guard, in which he has served for 10 years now.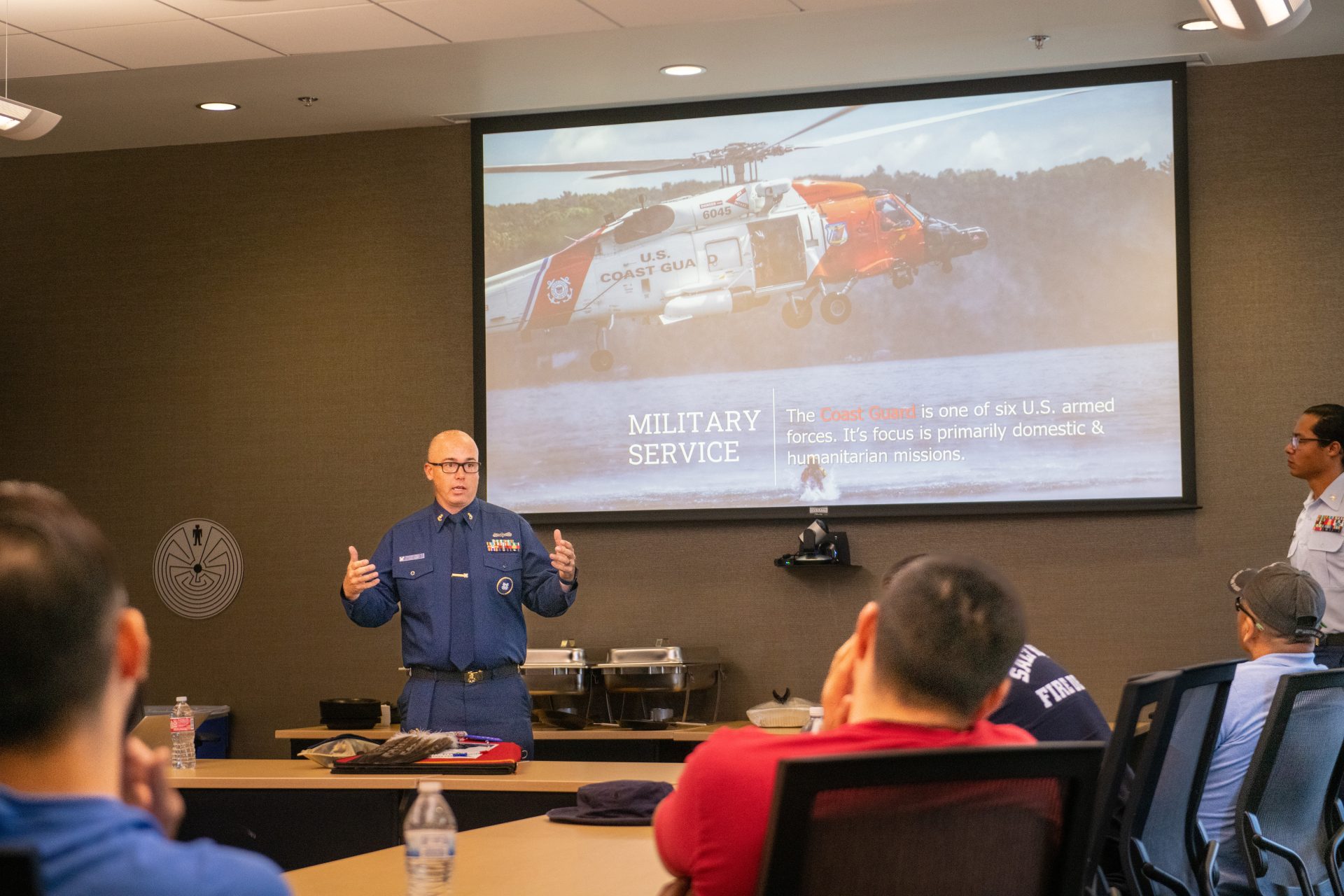 Redhorse said that he has not met many Indigenous people in the Coast Guard, but he has interacted with others in other branches of the military. Redhorse said military service can be overlooked as a career option among tribal members, so he has taken it upon himself to educate and raise awareness about the Coast Guard in Native communities.
Stuterville said her journey was similar. After graduating from Northern Arizona University with a business degree, Stuterville said her career interests changed direction. "When I graduated [from] college, I wanted to do something different than [the field] I went to school for," said Stuterville, who is considering reenlisting in the Coast Guard.
As both a female and a minority member in the Coast Guard, Stuterville has been offered more leadership roles, which she said gives her even more motivation to carry out her duties to the fullest. Looking back on her pathway to joining the Coast Guard, Stuterville said she has many people to thank, such as her immediate family and an uncle who helped her explore military options.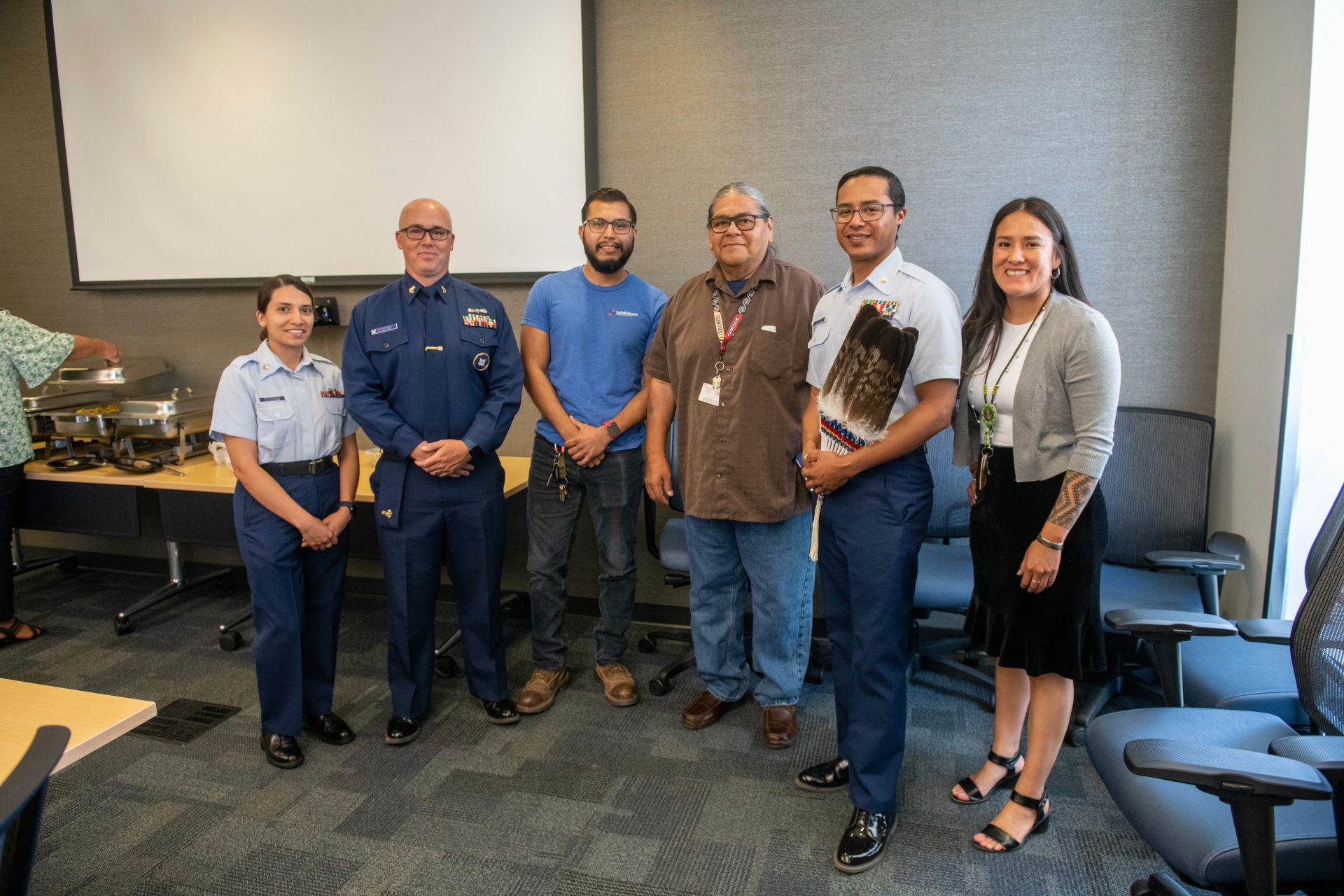 "They (USCG) give you an opportunity to figure out what you want to do while you are in … that is the best deal in the world," said Stuterville. "You get paid to figure out what kind of job you want to do as you serve."
CPO Crawford provided an overview of the Coast Guard's structure, mission and the various careers available to the enlisted. Crawford said the Coast Guard, although a smaller force, is tasked with protecting the U.S. maritime borders against potential threats. This includes assisting with search-and-rescue operations to recover individuals lost at sea as well as offering disaster assistance.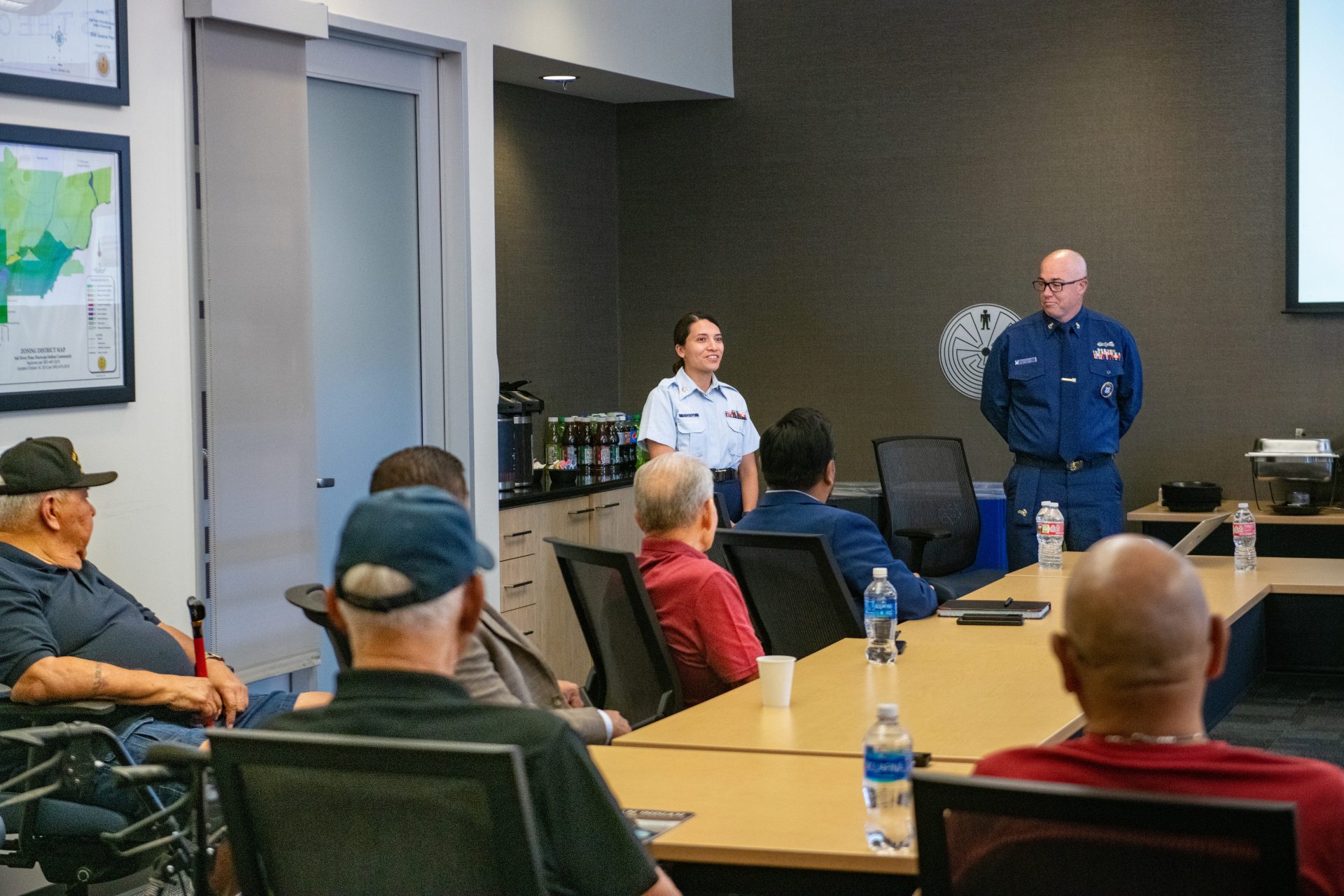 He said 10% of the Coast Guard's operations fall outside of U.S. borders, such as members filling postings in other parts of the world as liaisons and other assistants. The Coast Guard is responsible for covering every square mile of U.S. coastline, from the Pacific Ocean to the Atlantic Ocean, also including large freshwater bodies like the Great Lakes.