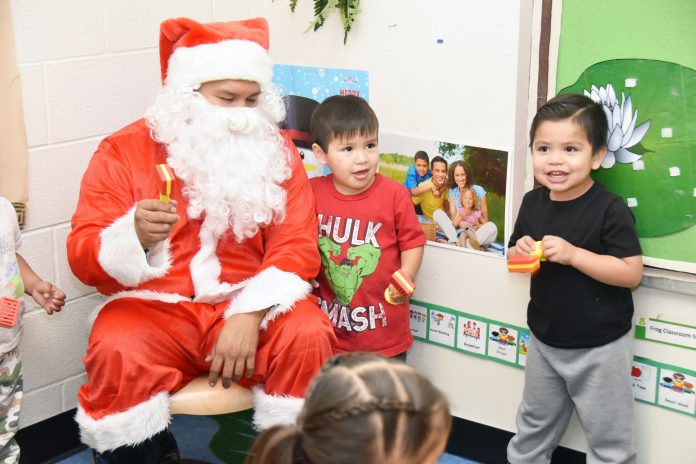 On December 18, the Early Childhood Education Center (ECEC) invited families to experience special holiday activities and meet Santa Claus at their traditional Winter Wonderland event.
Four "Santas"—James Osife, Jeremy Hagar, Travis Cuch and Frank Perez—made appearances at different times in the classrooms and gave out gifts to students.
While some children did not want to meet the man in the red suit with the big white beard, others embraced Santa and gave him a high-five as he sat outside on a chair to meet the kids.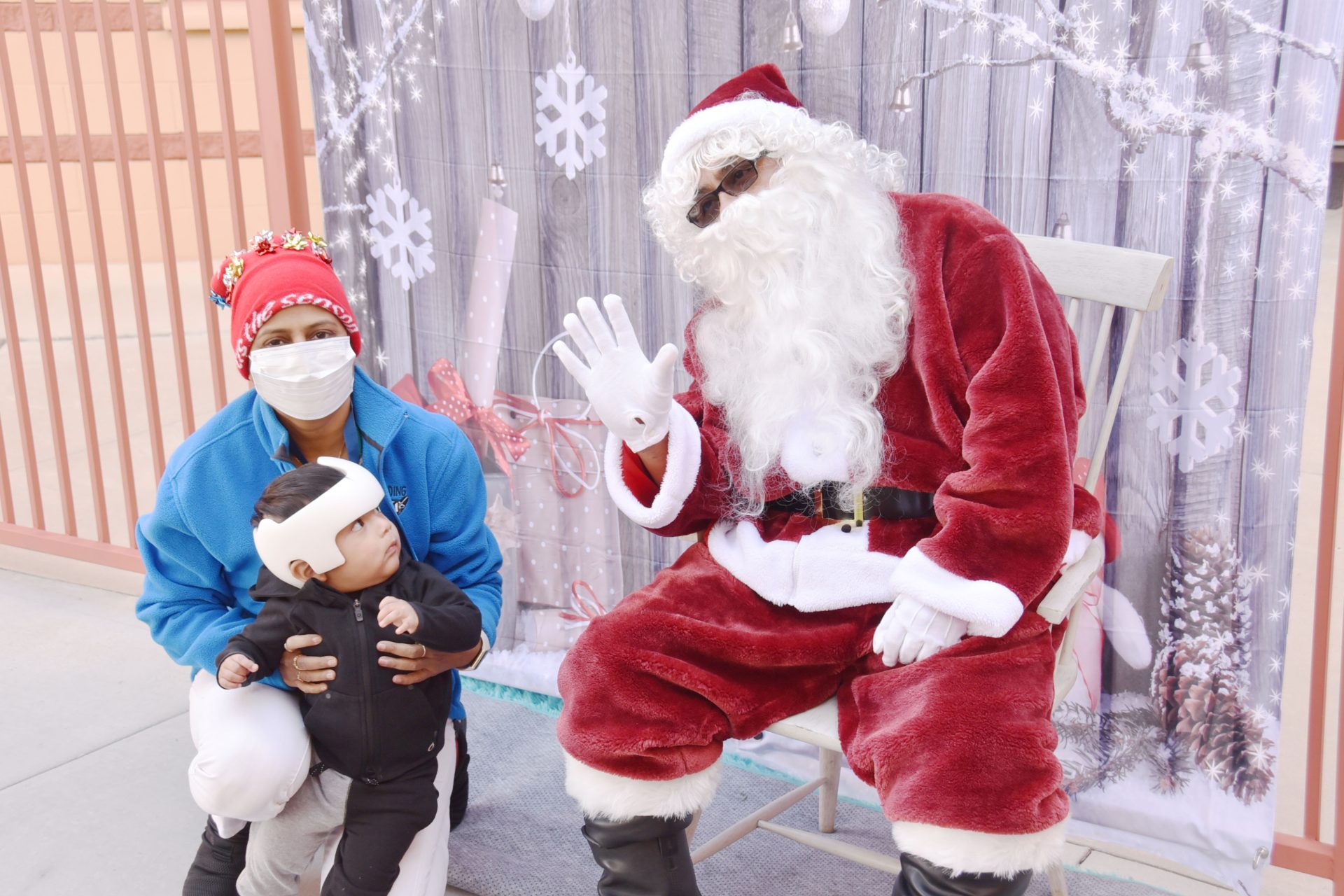 "It's so fun to watch the different reactions to Santa from students," said Taté Walker, Salt River Schools communications and public relations director. "Some are hesitant and observe from afar, while others bravely and eagerly greet Santa. The excitement is palpable regardless, and one can't help but smile."
Due to ongoing construction on-site, faux snow was not trucked in this year for the kids to play in, but the kids still had fun singing, dancing and playing musical instruments along to Christmas carols.