Due to the COVID-19 virus, the 60th Miss Indian Arizona Scholarship Program was once again held virtually this year. On Saturday, October 9, five young women competed for the title of Miss Indian Arizona and the opportunity to represent all 22 tribes of Arizona. This year, Salt River Pima-Maricopa Indian Community member Skehg' Hiosik Amber Ariel Galindo, 24, was one of the five contestants. The others were SuNigh Louise Antone (Tohono O'odham Nation), Lorraine Renee Cooley (San Carlos Apache Tribe), Alyse Marrietta (Gila River Indian Community) and Vanessa Sloan Lister (Navajo Nation).
Galindo is the daughter of Sunflower Dallas-Richards and Robert Galindo Jr. Her maternal grandparents are Leonard Dallas Jr. and Natasha Silversmith; her paternal grandparents are Bear Paul Galindo and the late Karen Fulwilder.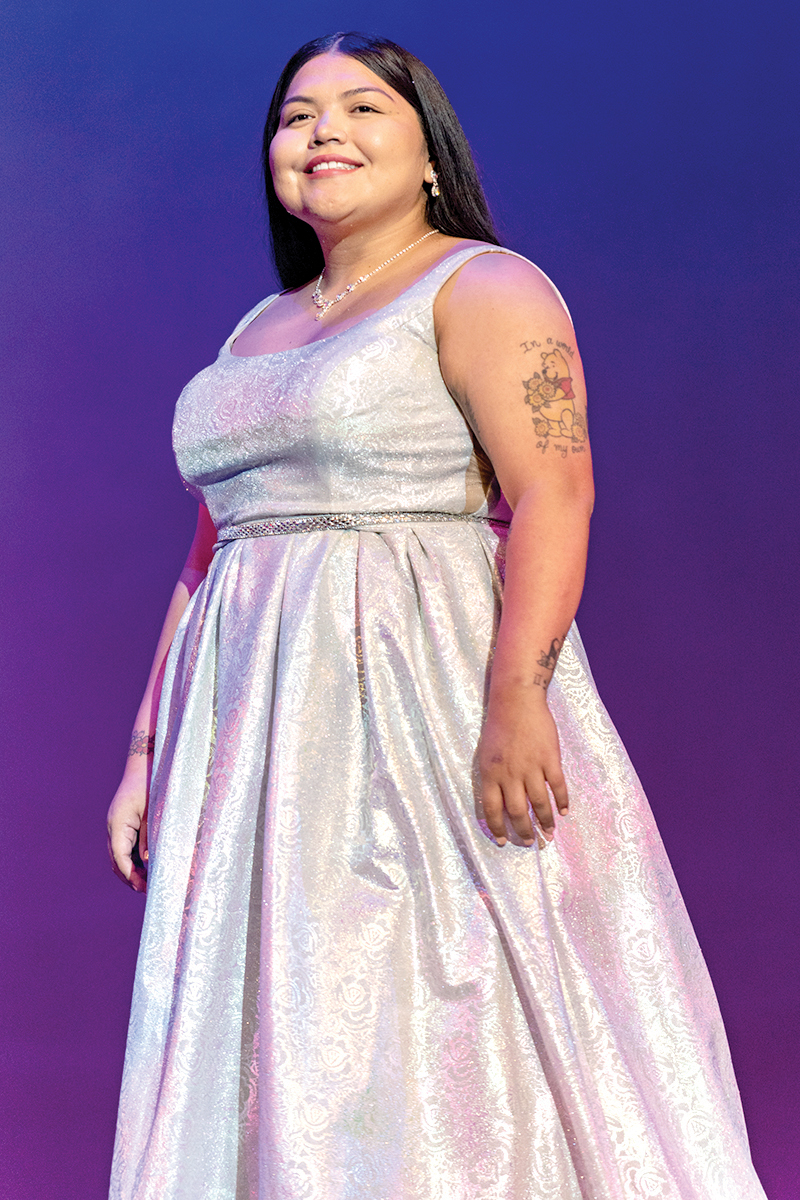 The program started off with introductions, which included a video of each contestant explaining her public service platform and performing a traditional tribal dance.
"I want to promote mental health awareness and suicide prevention. I want to help normalize speaking about mental illness and shed light on how we can help those experiencing it," said Galindo. "I also want to serve as an example for those who think such illnesses have to stop them from achieving their goals."
Galindo's introduction explained that her hobbies included learning more about her culture, photography, traveling, hiking, camping, off-roading and spending time with her family and friends.
For the second portion of the program, the contestants fashioned their formal dresses. Galindo wore a white iridescent gown accented with a diamond necklace and earrings. She performed and explained the meaning of the traditional O'odham dance "What Kind of Flower." For her traditional wear, she wore a one-piece plaid peasant dress with a muslin apron made by SRPMIC member Annette Vest.
Galindo placed runner-up in the program. She will be the First Attendant to the newly crowned Miss Indian Arizona, Alyse Marrietta (Gila River Indian Community). Lorraine R. Cooley (San Carlos Apache Tribe) was named Second Attendant.
Galindo said she still can't believe how close she came to receiving the title.
"I wanted to run for Miss Indian Arizona because I am getting to the age where I won't be able to run [anymore], and I didn't want any regrets," said Galindo. "I wanted to take the opportunity to represent myself, my family, the Community and all 22 tribes of Arizona."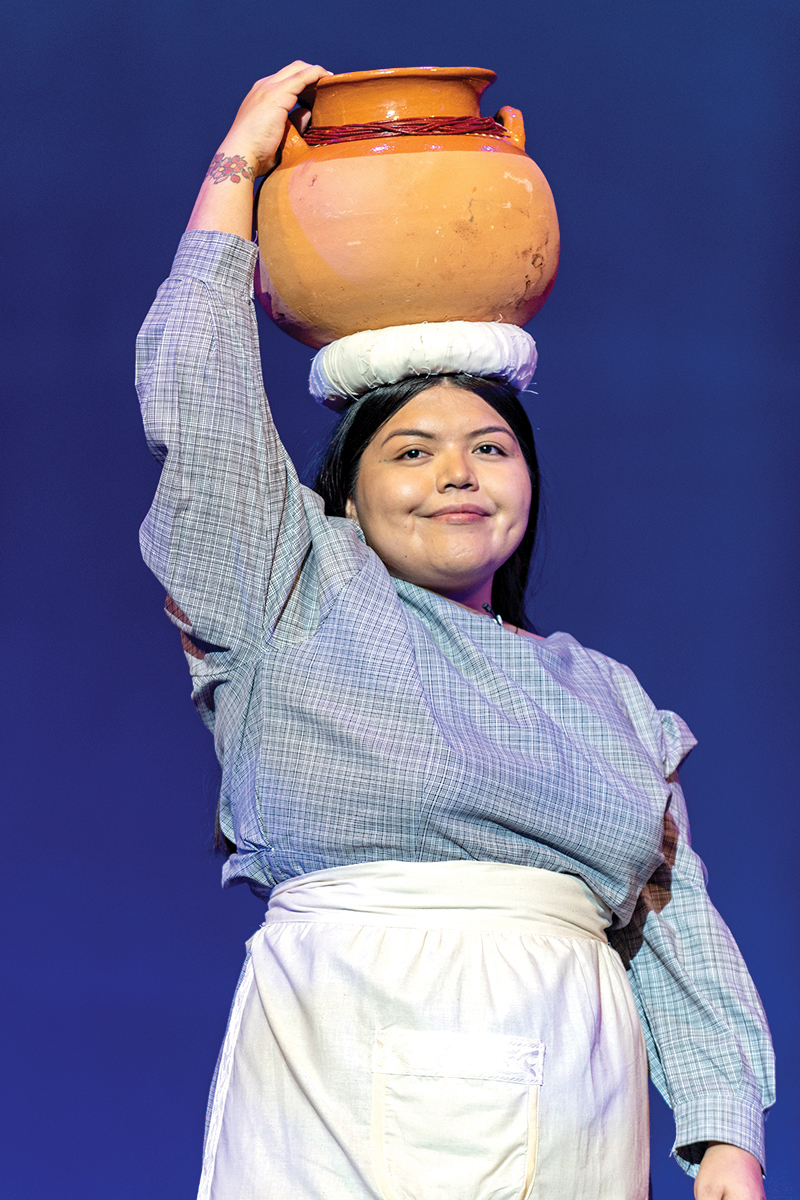 Galindo explained that she had a great time taking part in the program. She and her fellow contestants participated in a number of joint activities, including a trip to the Arizona State Fair, the nail salon, dinner and the pageant rehearsals. Her favorite parts of the program were Lister's singing; Marrietta's talent presentation, which revolved around her love of graphic design and film; and Antone's dresses.
This was Galindo's second time competing in the Miss Indian Arizona Scholarship Program. She first competed in 2016, and she feels that since then she has grown. Working as a gaming agent for the Community, attending Scottsdale Community College and sitting on the Miss Salt River Pageant Committee have given her more life experiences.
"I can tell I have grown a lot. I have had a lot of different experiences and that has helped me," said Galindo about her experience this time around. "I am more comfortable and sure of myself. Things came a lot easier with my talent, oral presentation and the interview portion. I was more prepared and confident that I could get through it all."
Galindo encourages young girls who are interested in the Miss Salt River Pageant or the Miss Indian Arizona Scholarship Program to just do it. "It's something fun and new, and you gain a lot of experiences and new opportunities.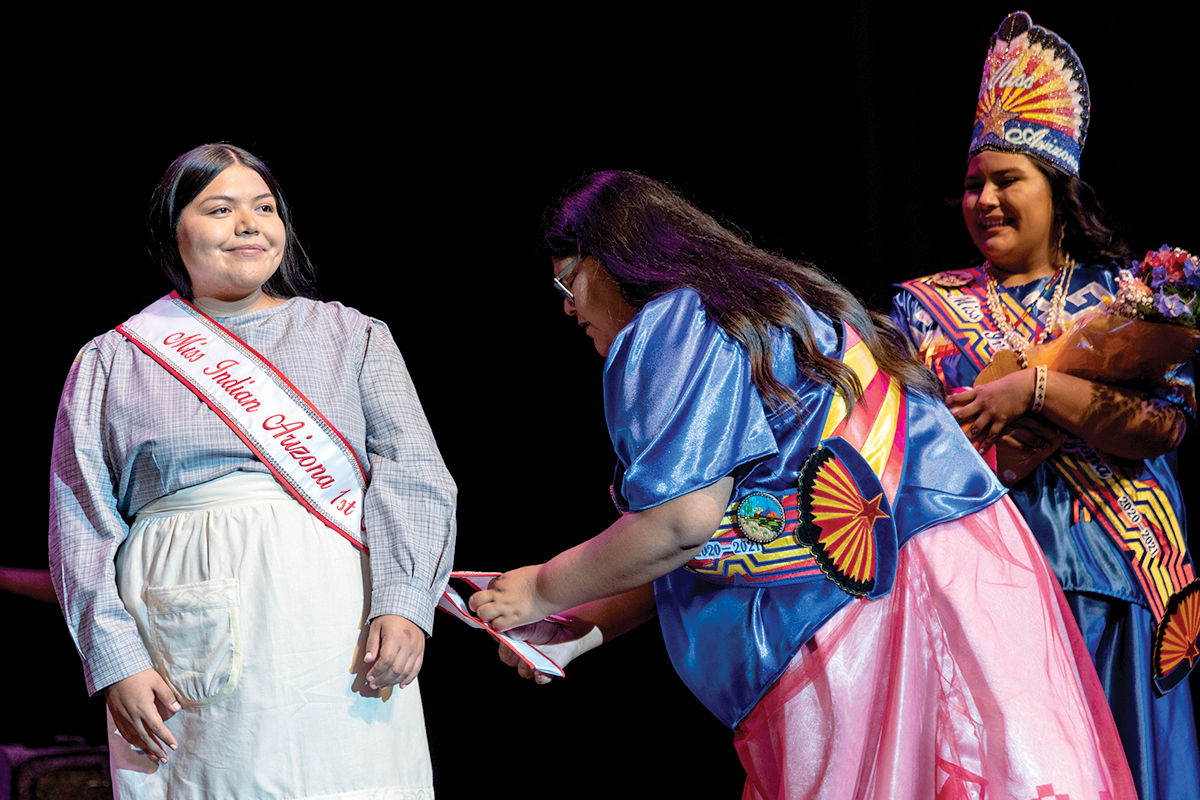 "I would like to thank my parents, siblings, my dad's sister and everyone else who has given me support the entire time; I appreciate it," said Galindo. "Just coming back after all this time and seeing it makes me very emotional, and I am just really happy to represent my Community and the 22 tribes."
Watch the Miss Indian Arizona Scholarship Program on YouTube at the following link: www.youtube.com/watch?v=juDfqJsxE_A.